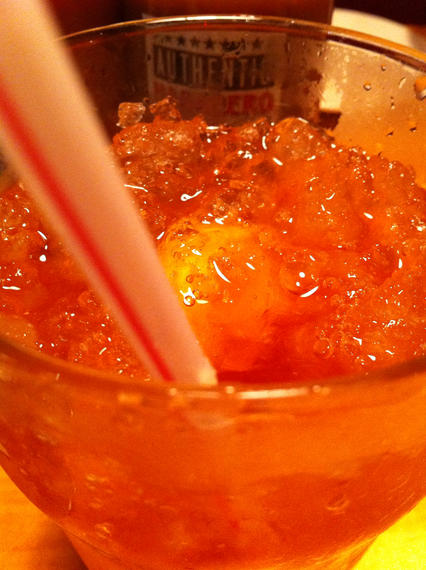 Old-Fashioned Soda Shop Crushed Ice
Honestly, it was one of our favorite parts of the meal.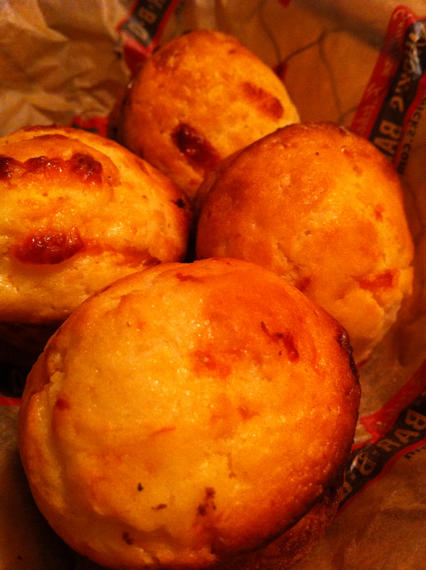 Mini Muffins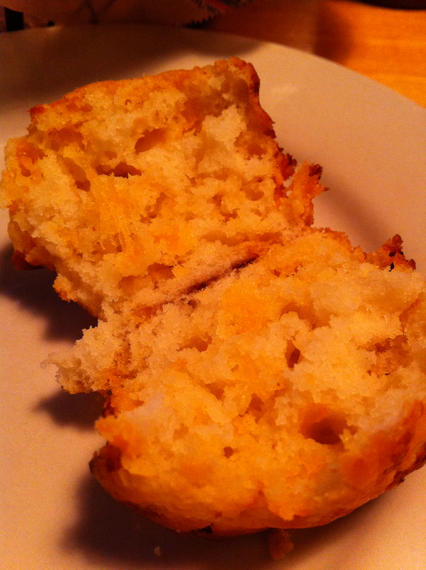 Light & Fluffy Baby Muffins
…2nd favorite
 And, then, it all goes downhill.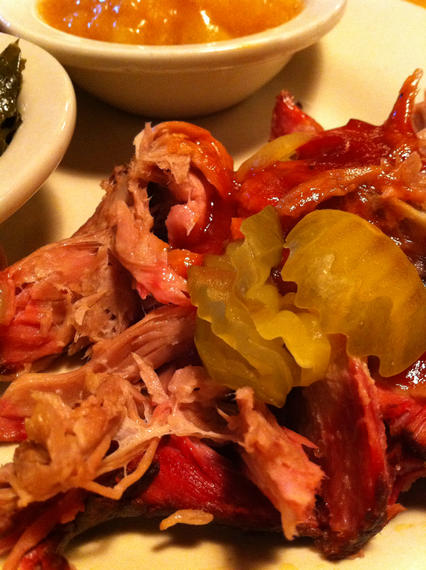 Pulled Pork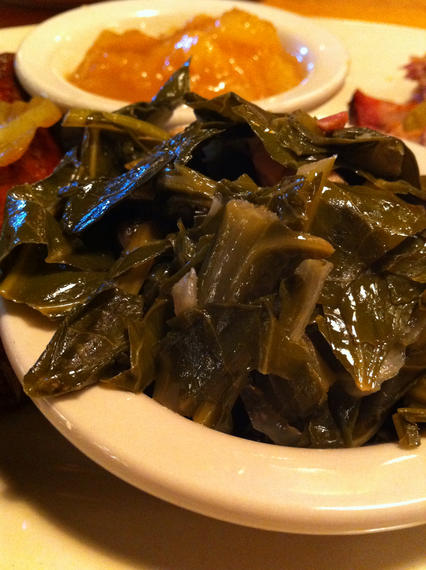 Collard Greens & Baked Apples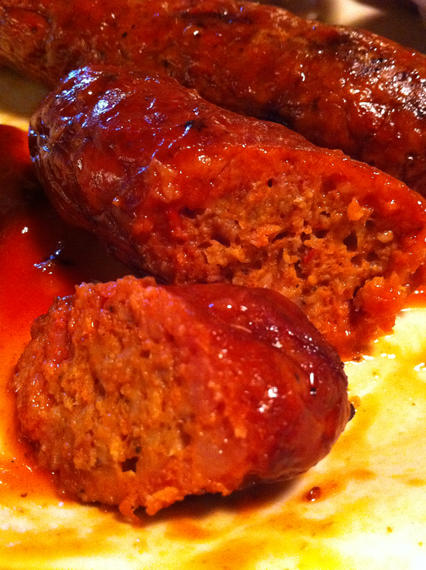 Spicy Smoked Sausage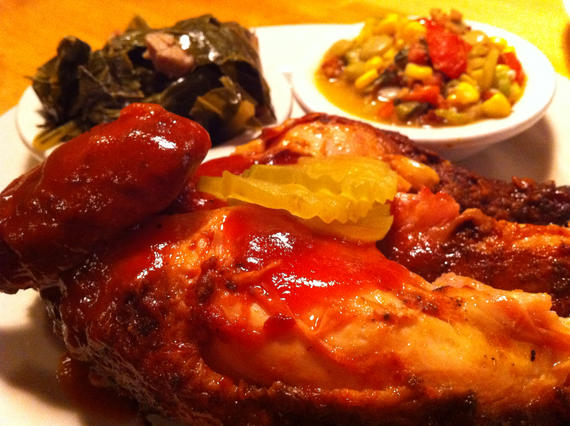 Chicken, Collards, & Succotash
The succotash was tasty.  And, the collards were nice.  The greens maintained their firm texture and chunks of meat were littered among them.  But, the chicken was dry on the inside and soggy on the outside.   In other words, the texture that meat takes on after it's been sitting in a warming tray for hours.  It wasn't pretty… or tasty.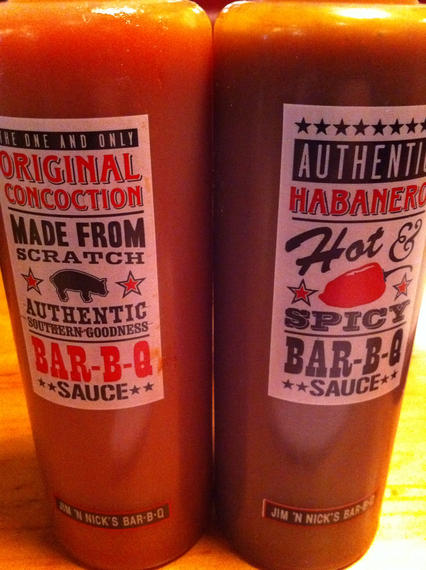 We did like the Habanero BBQ Sauce.  It's moderately spicy, but, quite good.
Jim N Nicks
1103 Old Peachtree Road NW
Suwanee, GA 30043
770 255 1717