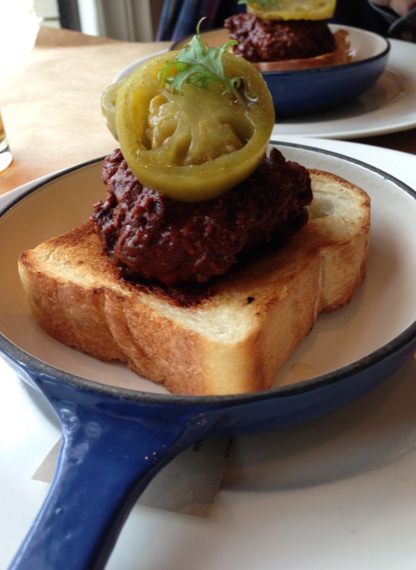 "Hot" Chicken
Two orders, both divinely hot and spicy.  We've tasted both Prince's and 400 Degrees.  This was more reminiscent of 400 degrees with a hotter, slightly bitter hot pepper heat.  But, we would have licked our plates clean if we were animals.  So, yeah, this was pretty delicious "hot" chicken.  And, the slightly sweet and spice-y pickled tomato was a nice little cherry on top of this prize.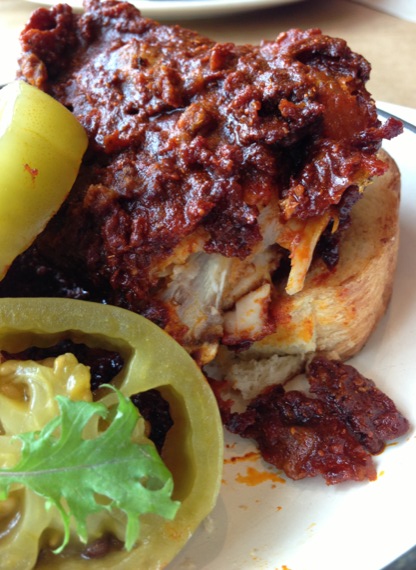 The exterior stays gorgeously crisp under that deep red layer of hot sauce.  And, the interior was tender, moist and rich with flavor.  That tasty chicken wasn't buried under the hot pepper heat.  It merely complemented it.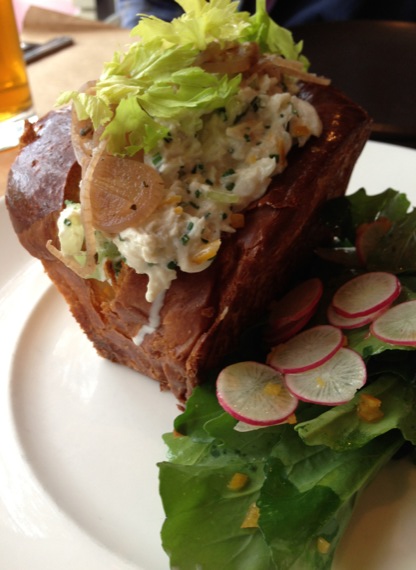 Virginia Lump Crab Roll
This was seriously delicious.  We could eat this for lunch every day of our lives.
So good.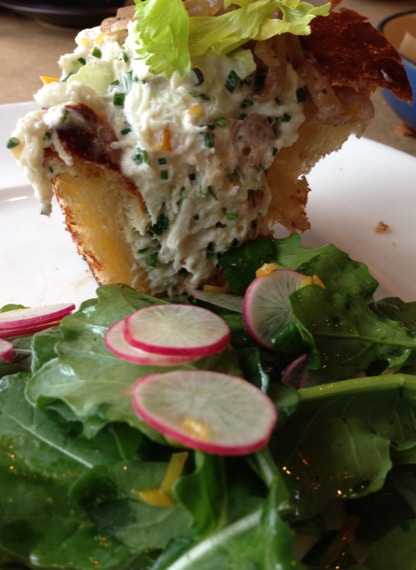 So jam-packed with sweet, tender nibbles of crab, we want more.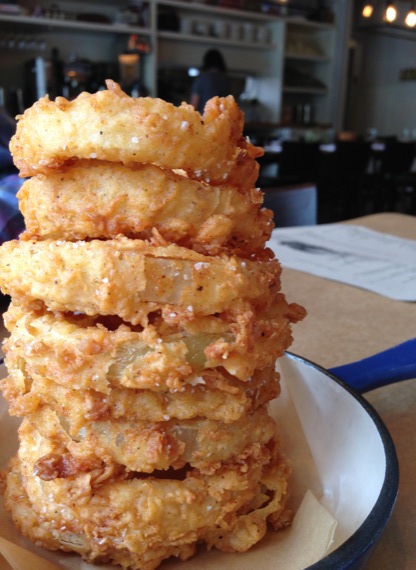 A Mountain of Onion Rings
$3, seriously?  Now, that's just dangerous.  This mountain of onion rings shrunk the exact instant that it hit the table.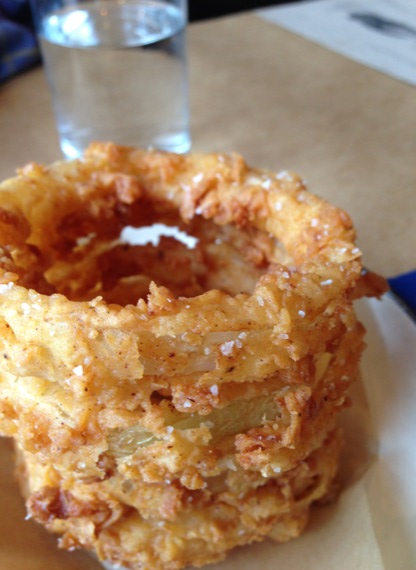 …Jump Forward 5 Minutes
"Why can't I make a meal out of these?  They're a vegetable, right?"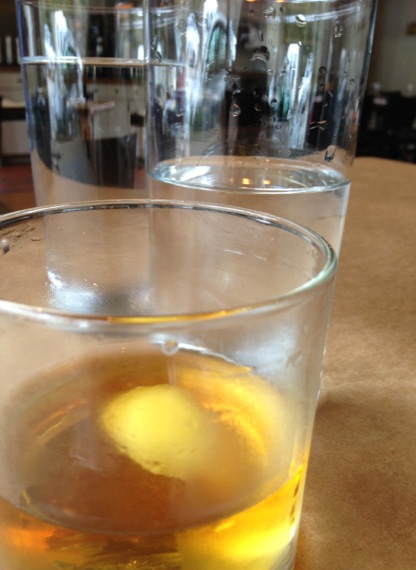 The Martinez
Hayman's gin, Cocchi di Torino, Leopold Maraschino & Boker's Bitter, what's another splurge after a lunch full of indulgences?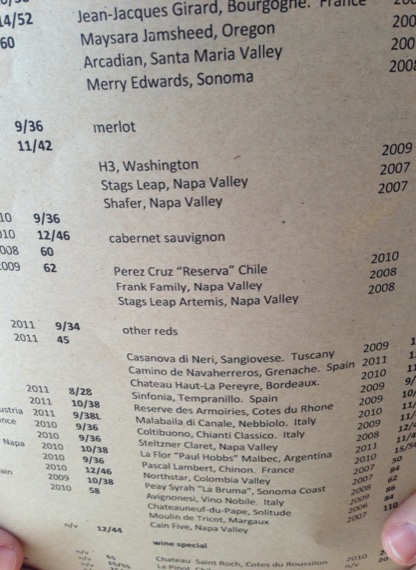 Some wine, maybe?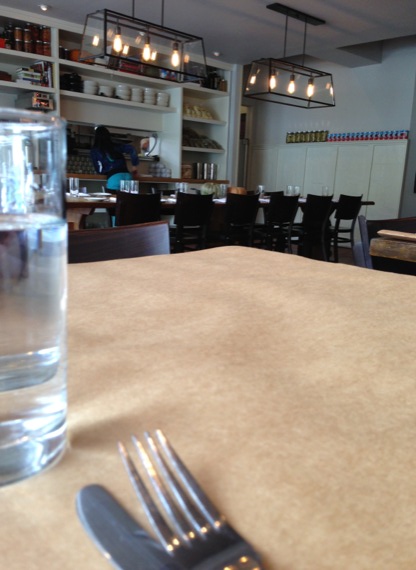 This was a great way to spend a quiet, lazy day.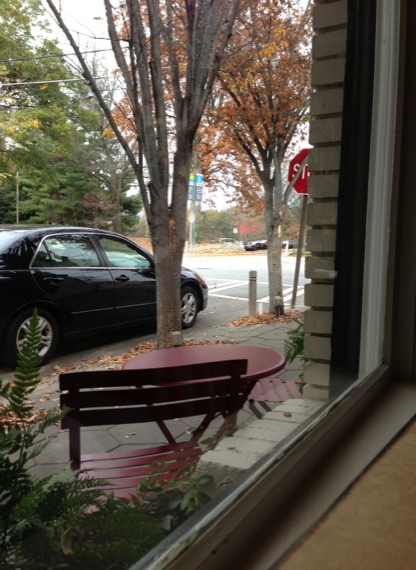 One Eared Stag
1029 Edgewood Avenue NE
Atlanta, GA 30307
404 525 4479