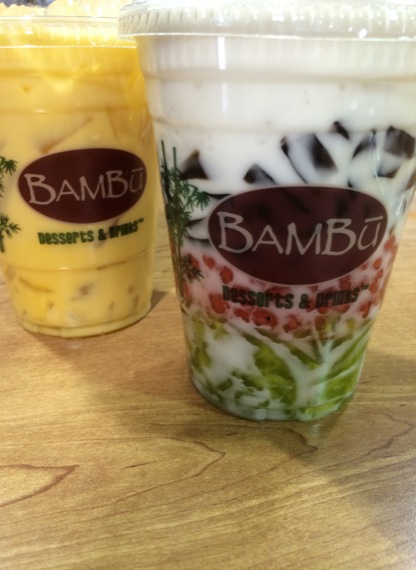 Pandan Jelly, Red Tapioca, and Grass Jelly in Coconut Milk
(The #10)
This is a lovely blending of both flavors and textures.  From the soft, sweet chew of the pandan jelly on the bottom, to the firm chew of the red tapioca to the very soft grass jelly that melts in your mouth instantly on top, each one  of the elements brings something to the table.  And, the barely sweet coconut milk might be mild.  But, it's the perfect creamy background for each delicate flavor.  This is the perfect dessert for people who don't like desserts.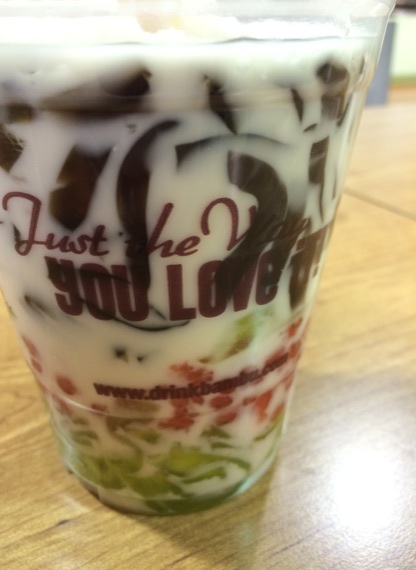 We both loved it.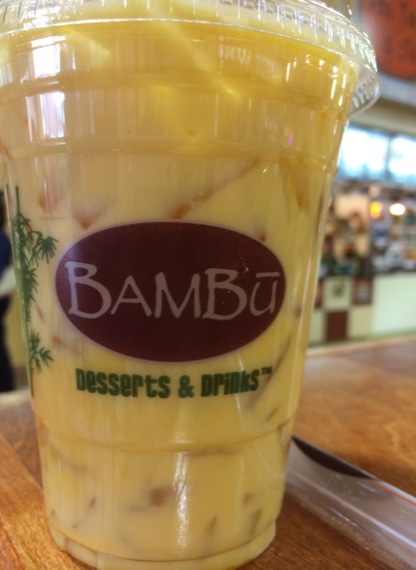 Passion Fruit Milk Tea & Lychee Jelly
Mostly sweet up front with a touch of tart bite to finish, this one smacks you with flavor.
So good and so very different…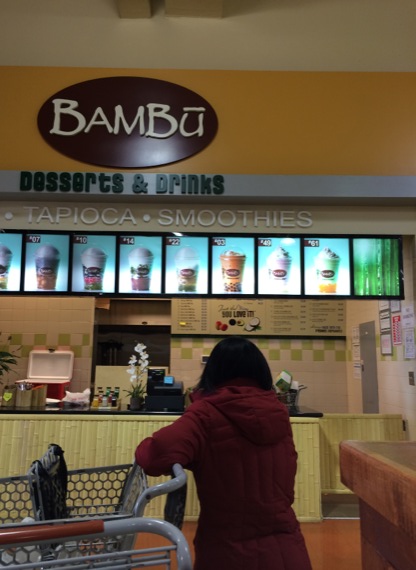 Right near the food court door, it's easy to sneak in for a quick snack, too.
Bambu
(In the Assi Plaza Market Food Court)
1630 Pleasant Hill Road
Duluth, GA 30096