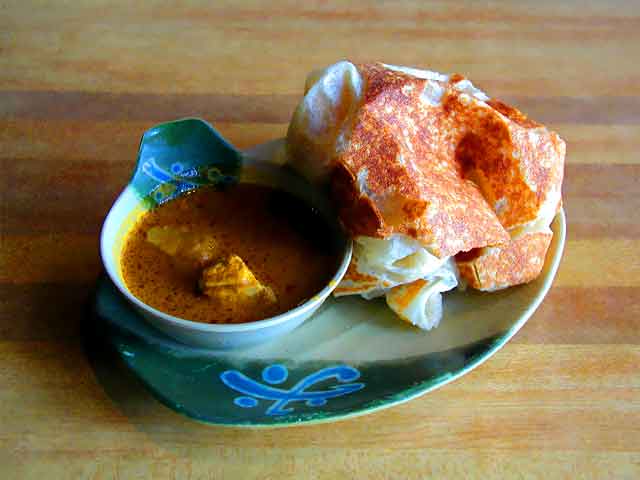 The Setting:  Set back from Buford Highway and sharing space with an Asian market, bakery and assorted shops, Penang's simple entryway conceals the culinary treasures that await you.
The Staff:  Friendly and helpful
The Food:  Standing the test of time,  Penang's rich exotic cuisine offers new delights and pleasures with each visit.  Subtle flavors unfold and reveal themself with each sampling.  Coconut curries, beef rendang, chili fish, roti canai, pineapple fried rice, satay and a fried taro bowl filled with shrimp, chicken, black mushrooms and cashews… This is just touching the surface of what Penang has to offer.  
We've been frequenting Penang for over 7 years.  And, still, we feel as if we've barely scratched the surface. 
One of the reasons that Penang has maintained its position as an All-time favorite of ours is not only the extensive menu, but, the chronic reliability.  There is never a doubt or fear that it won't live up to its previous quality.  The menu is not only large, but, also well rounded.  From starter to coffee, there are numerous offerings to cover the spectrum of Malaysian cuisine.
Penang is like a breath of fresh air, when other Altanta area restaurants (who shall remain nameless) are letting a bit of tarnish mar their previous perfection.
Star of the Day:  In a word…Penang.  From start to finish, you can't go wrong with this shining star.
Penang
4897 Buford Highway #113
Chamblee, GA 30341
770 220 0308