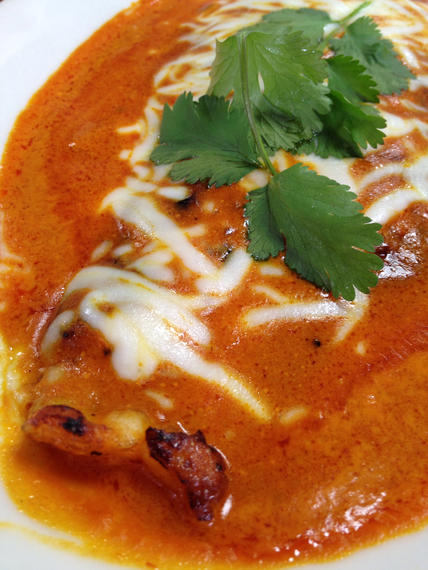 Cafe Dominican's Filete al Coco
Now, don't confuse the Cafe Dominican Restaurant with another one of our favorites… Versase Dominican Restaurant  (Check out Versase Dominican Restaurant and Bakery here, here, or here.  Hmm, after taking a look at those incredibly delicious bites we'll probably be paying them another visit in the very near future.)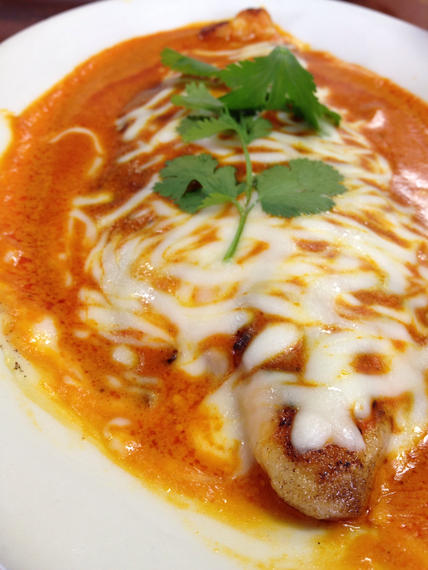 This nicely pan-fried filet of mild white fish was moist, tender and flaky.  Swimming in a delicate coconut sauce and topped with a light sprinkling of cheese, this was a meal we'd happily return to try again.  But, we'd probably enjoy it a bit more without the cheese.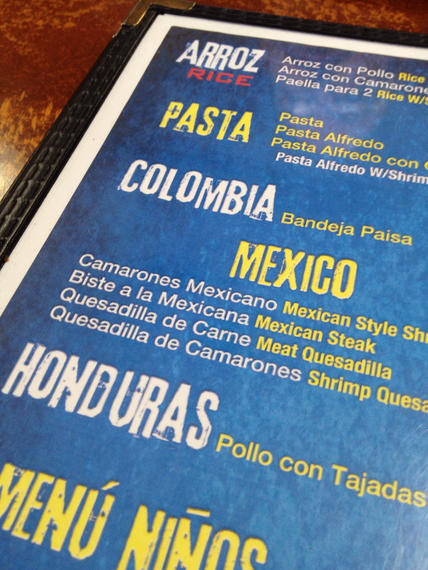 Here is Cafe Dominican's tribute to Colombian cuisine.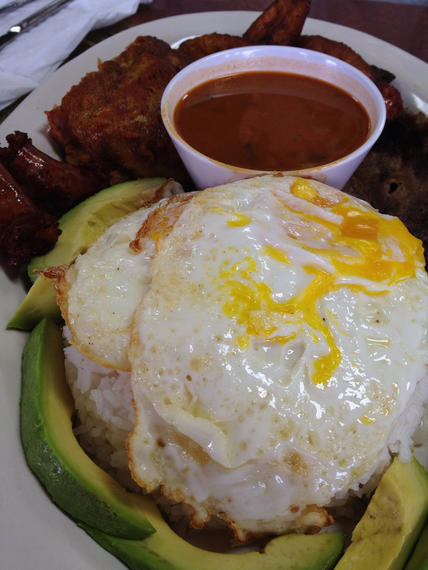 The Bandeja Paisa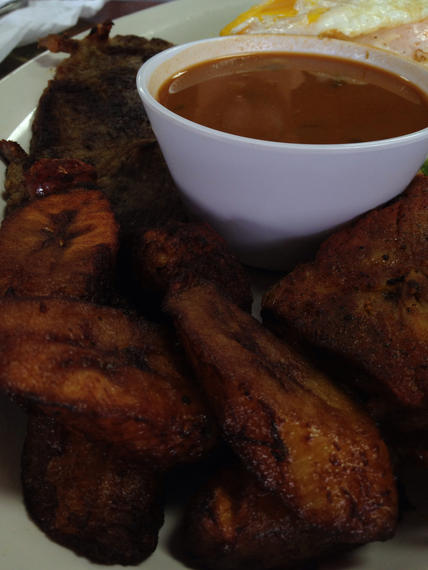 Plantains, Beans, and Tender Garlic Marinated Steak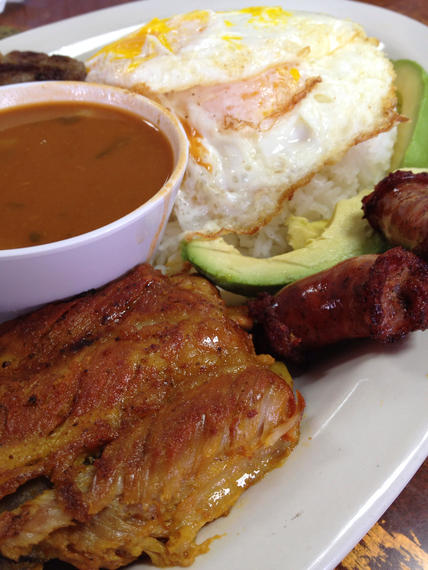 Oven Baked Pork Ribs And Crisp Bites Of Sausage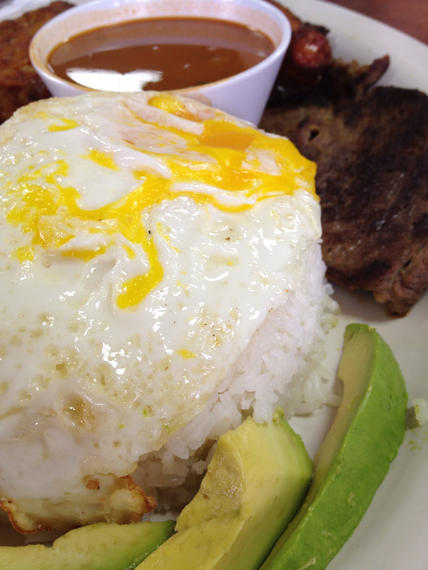 Finish that off with a couple fried eggs, rice and avocado slices.  This was an incredibly delicious version.  We fought over those oven baked pork ribs.  And, we'd do it again, too!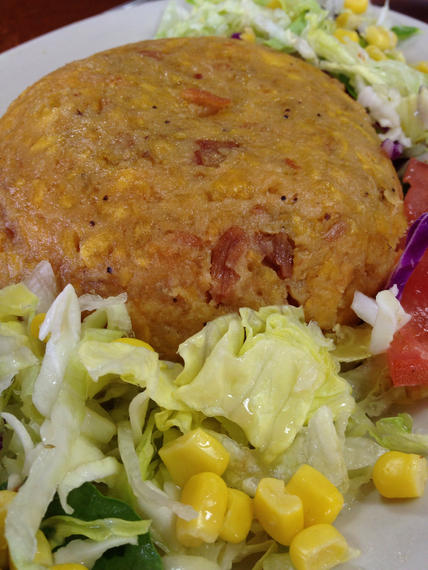 Mofongo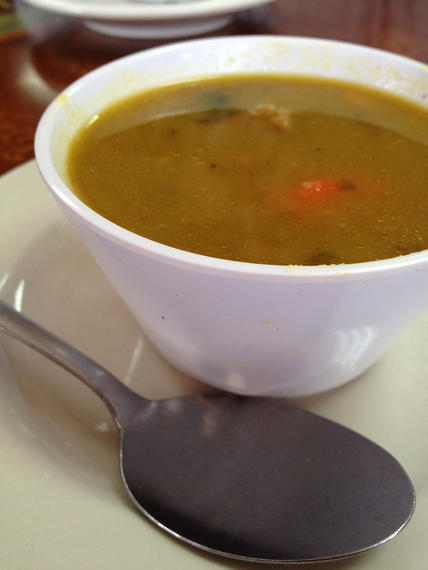 Sancocho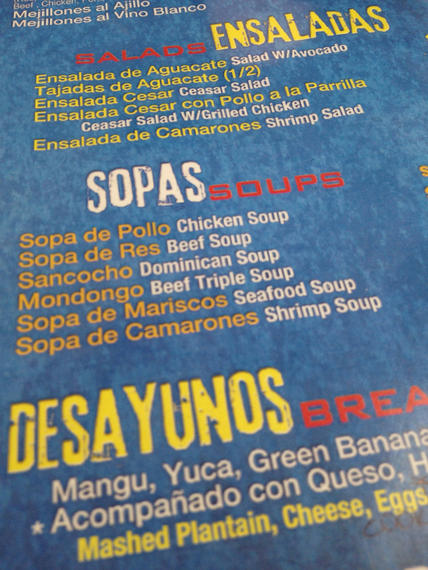 We're not huge soup fans.  But, the Sancocho was good… really good.  The rich broth was hiding a multitude of carrots, potatoes, and corn still on the cob.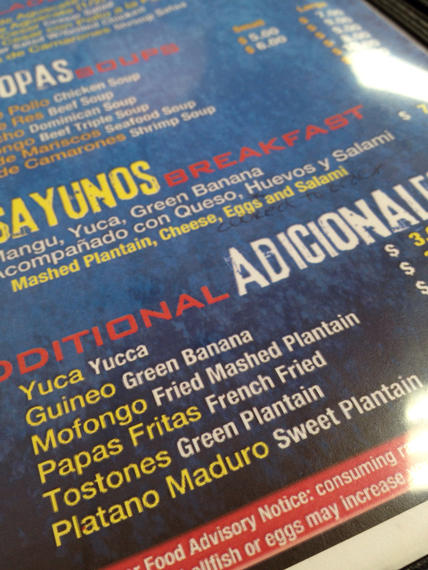 The mofongo (above) was served as a side dish.  But, don't be fooled.  Their order of mofongo was big enough to be a very generous meal.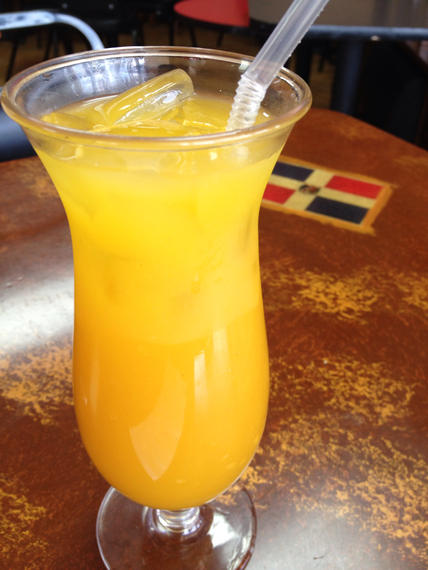 And, a little Passionfruit Juice for dessert.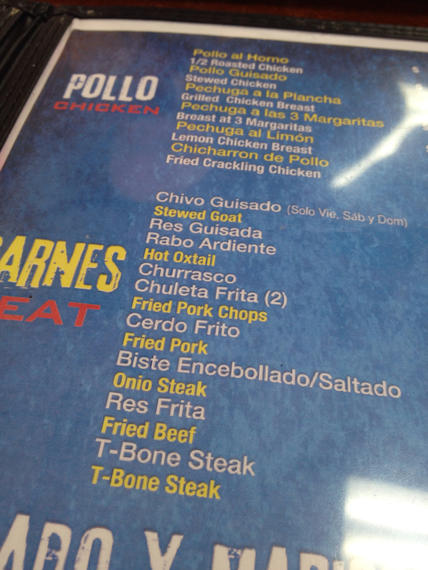 Choices…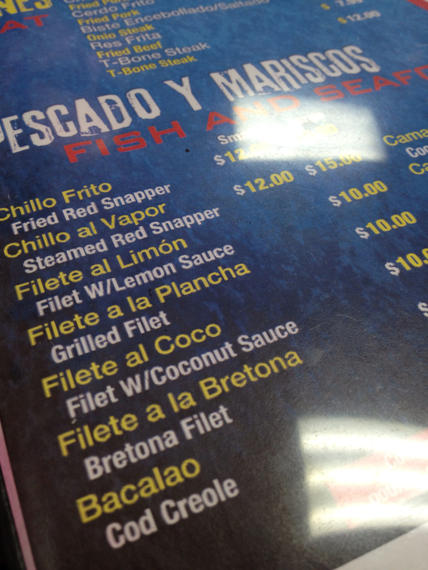 Choices…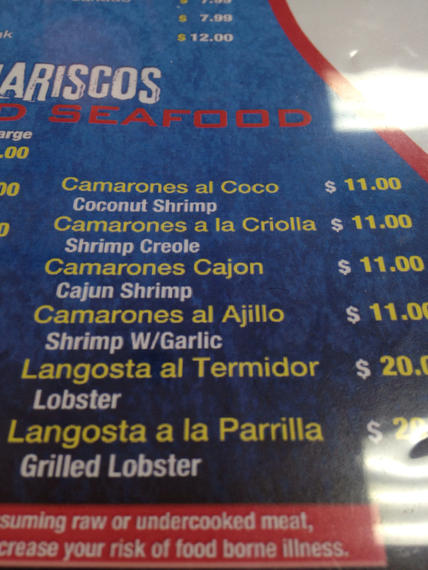 And, More Choices
Add to that a small buffet of daily specials.  And, there's a little something for everyone.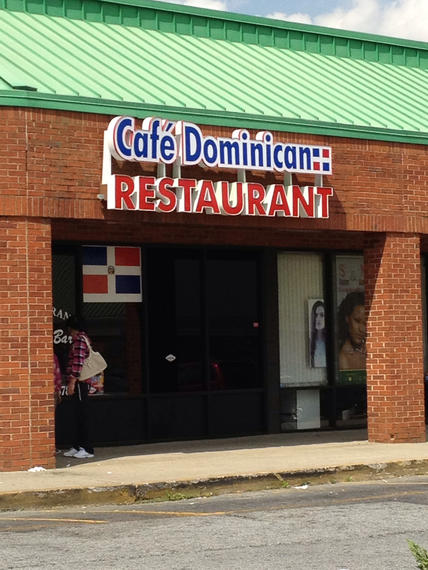 Thanks to John Kessler for this amazing find.
Cafe Dominican Restaurant or Cafe Restaurant Dominicano… it's great by any name.
Cafe Restaurant Dominicano
4650 Jimmy Carter Blvd.
Norcross, GA 30093
770 723 3784