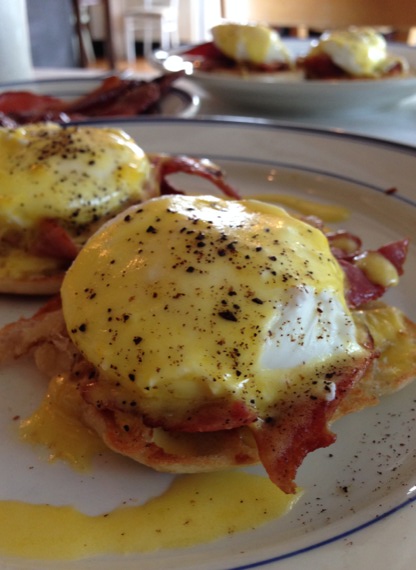 Eggs Benedict With Country Ham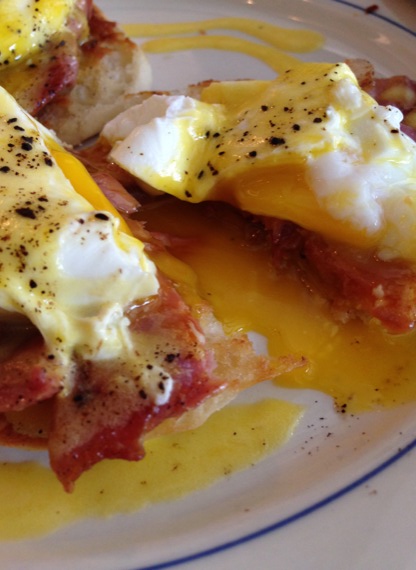 What makes a perfect poached egg?
The interior should be rich and creamy bordering on custardy with just a touch of firm yellow clinging to the tender whites.  These were perfect.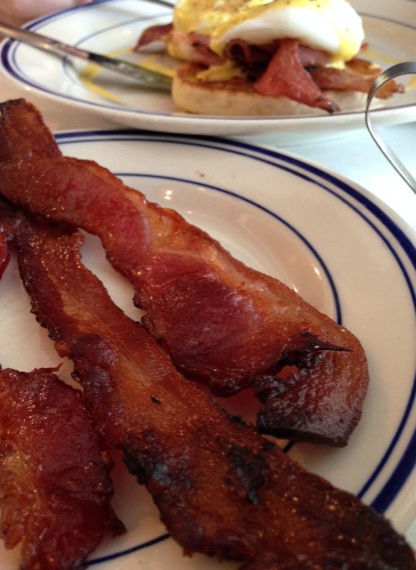 Beautiful Crispy Bacon
Dancing Goat coffee, too?  All of these delicious pieces create one absolutely perfect breakfast.  And, they're dishing up these gorgeous dishes consistently.  Love it.
More, please.
Oh…
And, the green tea oatmeal looks divine.  Seriously.
…Next time.
Buttermilk Kitchen
4225 Roswell Road NE
Atlanta, GA 30342
678 732 3274