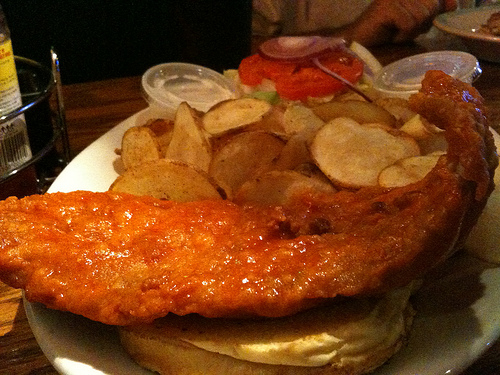 Buffalo Grouper Sandwich
The breading of this fried grouper filet, doused in Buffalo hot sauce, remained crisp for the duration.  Cooked to perfection with a super crispy exterior, yet, the interior was perfectly moist and flaky.  The picture above doesn't do justice to the size of this sandwich.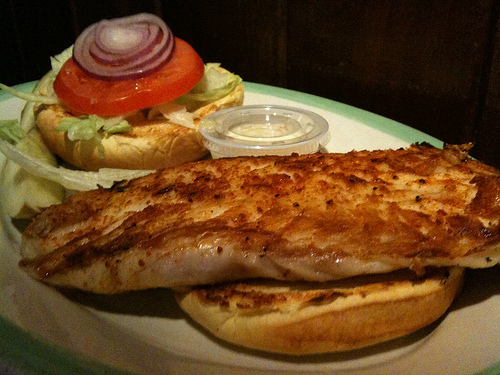 Blackened Grouper Sandwich
Pan fried to golden brown perfection, this sandwich was equally gigantic and yummy.  Spices were applied wisely.  They accented the flavor of the fish to perfection without dominating it.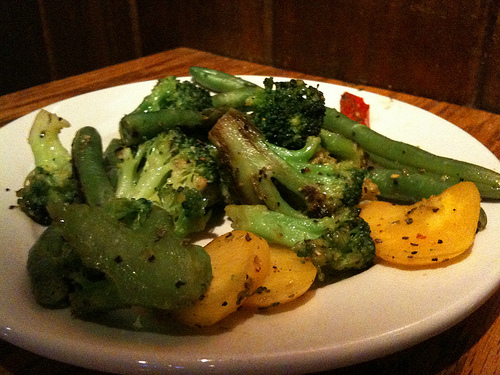 Sauteed Veggie Side Dish — buttery
The Derby's menu can easily be described as vintage bar food.  I find it comforting to know that these bar food classics are still around. And, in the right hands, they can still shine.
The Derby
 Hammond Drive NE
Atlanta, GA 30328
770 396 8808