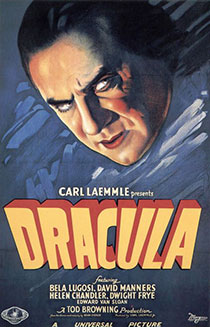 Fernbank Museum and 92.9 dave fm presents Martinis & Imax Fright Night.  Martinis & IMAX will transform into a halloween celebration that will include a Costume Contest with prizes and treats suited for an adult audience.  The costume contest ends at 10pm.  There will be live music by Gwen Hughes and the Retro Jazz Kats.
And, the horror classic Dracula will be showing at 11pm in the Fernbank's IMAX Theater with special ghost host Professor Morte of the Silver Scream Spookshow ( Separate ticket purchase is required to see the film in the IMAX theater)
When:  Friday, October 31, 2008 at 5:30 pm to 11:00pm (An extra hour of treats!!)
Where:  Fernbank Museum
Cost:  Cover charge tickets will be $7 per person and Dracula IMAX tickets will be $7 per person.  Check out their website for more information!  Space is limited and advance ticket purchase is recommended.
Fernbank Museum of Natural History
767 Clifton Road, NE
Atlanta, GA 30307