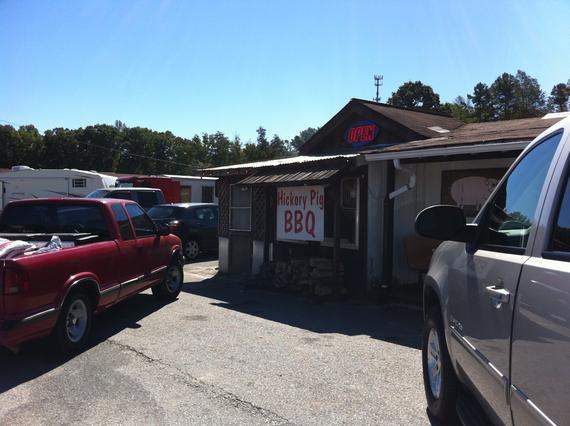 Hickory Pig BBQ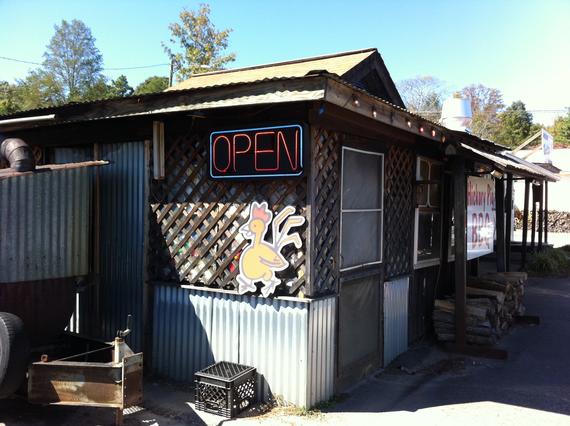 Whoops… wrong door.  The real door is to the right of the sign.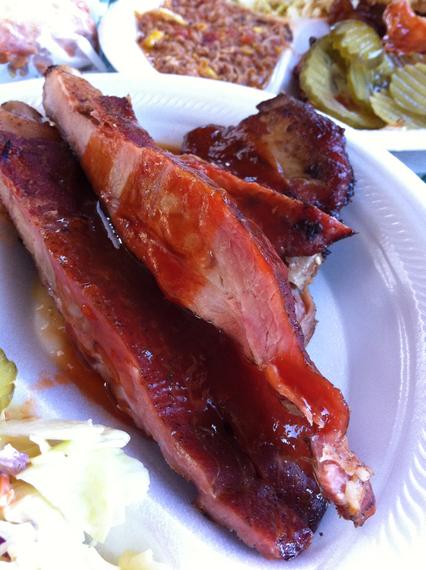 Tender & smoky… no sauce was needed.  As a matter of fact, more sauce would have muted the smokiness.  Sometimes, the smoke can overpower the meat.  But, that isn't a problem here.  The flavor of the pork is accented by the smoke… not overpowered by it.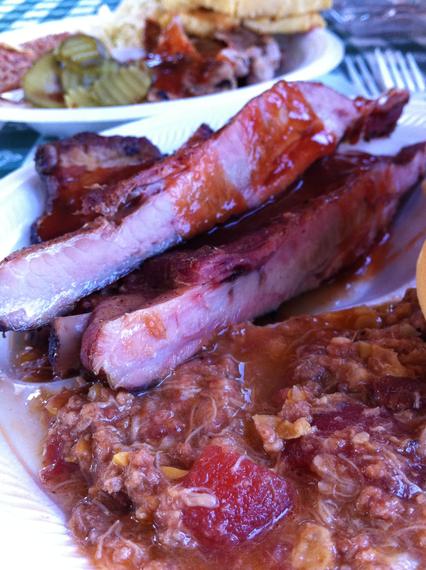 The Brunswick stew was meaty, tomato-y, and tangy.  Possibly, a touch too mild on the spice for us.  We both prefer a good hit of black pepper in our stew.  But, we didn't miss the lima beans.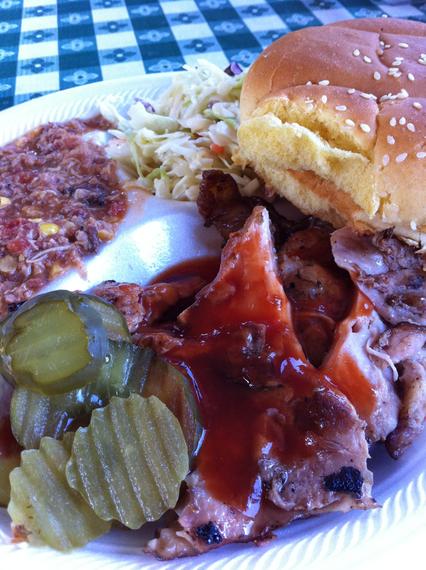 Honestly, we couldn't believe the flavor of this chicken.  When, we noticed the chicken was boneless, we were instantly skeptical.  After one bite, we were set straight.  We've never seen boneless chicken with this much flavor.  We're not sure how many pieces we were given.  (at least three)  But, we do believe they were all boneless thighs.  Some pieces (the best ones) came with crispy skin attached.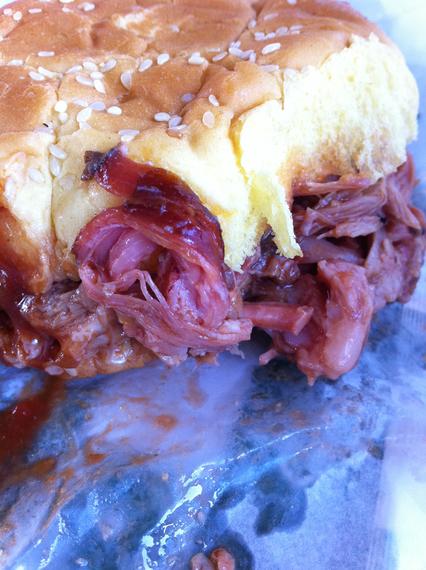 Saving the best for last…
The pulled pork was unbelievably tender.  It might just be the most tender pulled pork we've ever had the fortune to taste.  Sometimes, that tenderness comes at the expense of smoky flavor.  That is definitely not an issue here.  This meat is smoky, tender and full of rich pork flavor.  If it's this good every time, it'll be worth the drive.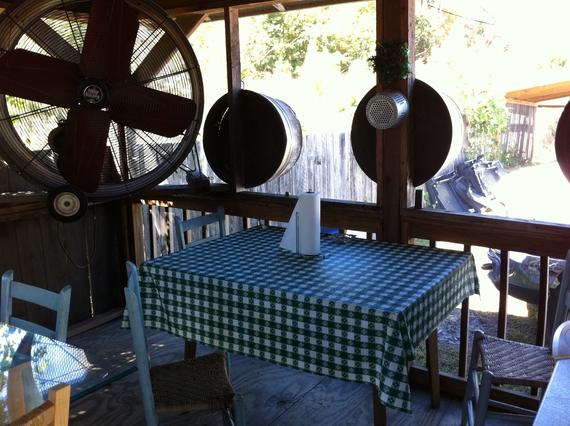 What's more charming?  The outdoor porch? …or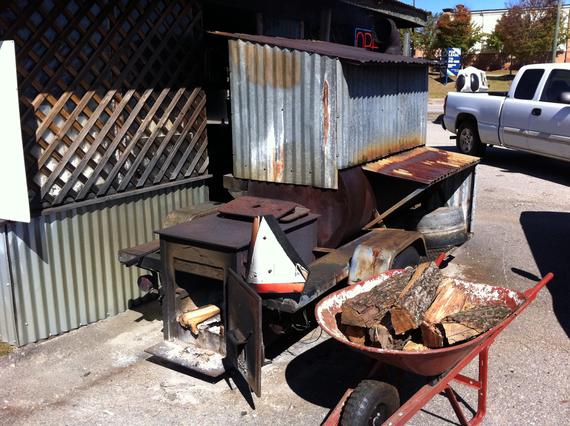 The Smokers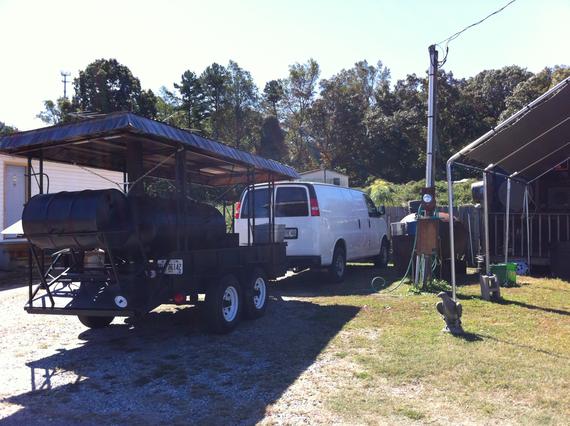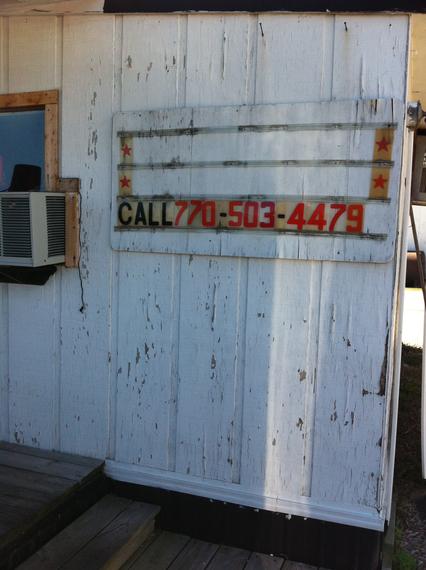 Their website recommends calling first.  Sometimes, they close for catering events.  But, is this the number?  Or, is it 770-503-5235?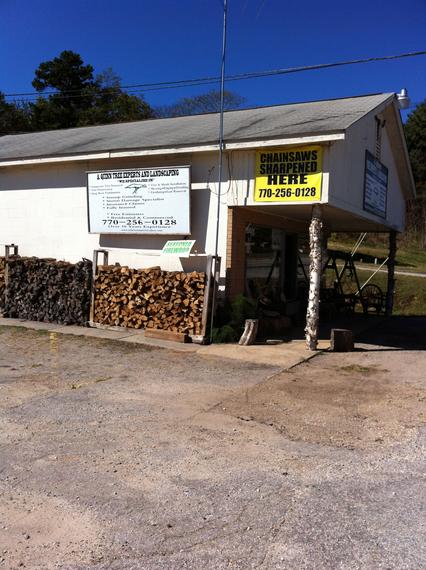 And, look!  Someone to sharpened your chainsaw while you dine on luscious bbq.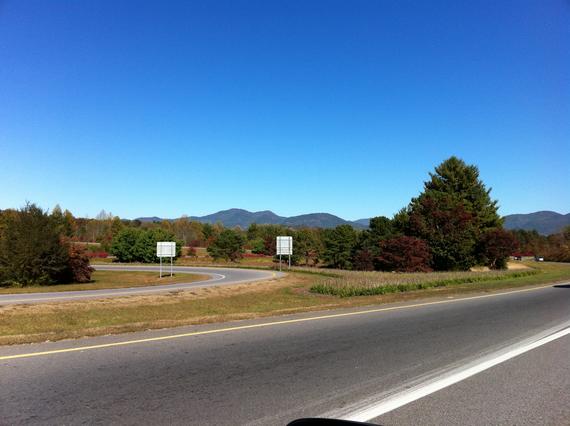 After a hearty barbeque feast, we drove into the mountains to take in the fall colors and do a little hiking.  With the colors shaping up to be even more gorgeous this weekend, we might have to repeat the trip this weekend.
Hickory Pig Barbecue
3605 Thompson Bridge Road
Gainesville, GA 30506
770 503 5235