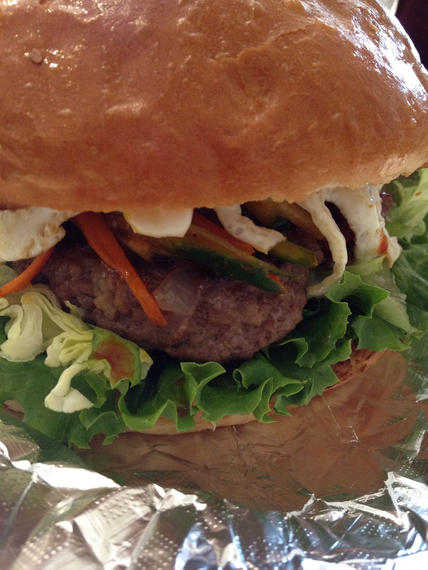 Milano Bakery & Cafe's Bibimbap Burger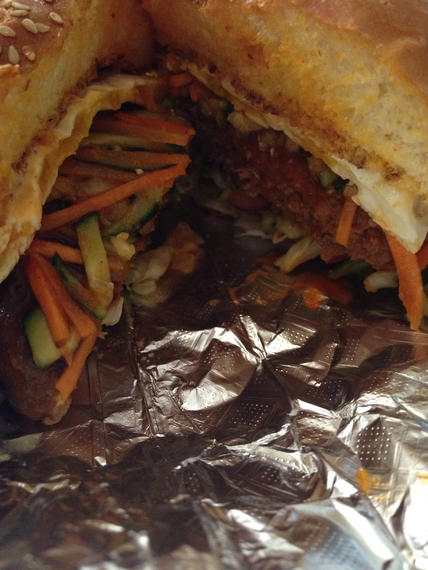 Toasted bun, fried egg, pickled vegetables, big beef patty and tangy hot sauce all work together to make this burger something better than all of those individual parts.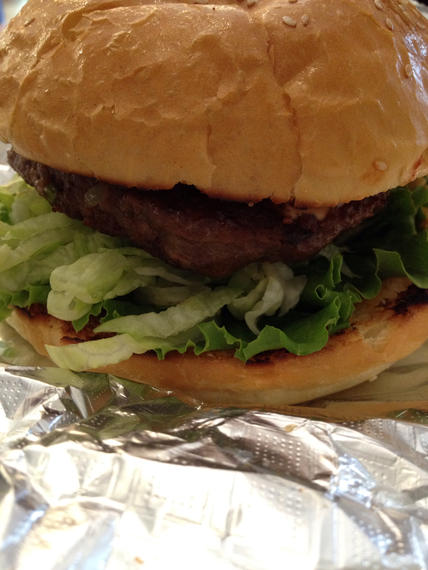 Bulgogi Burger
This burger is a bit more simple and one note.  The sweet and savory flavors you expect are present.  But, we both think this might be better without the cheese.  It's a bit of a distraction.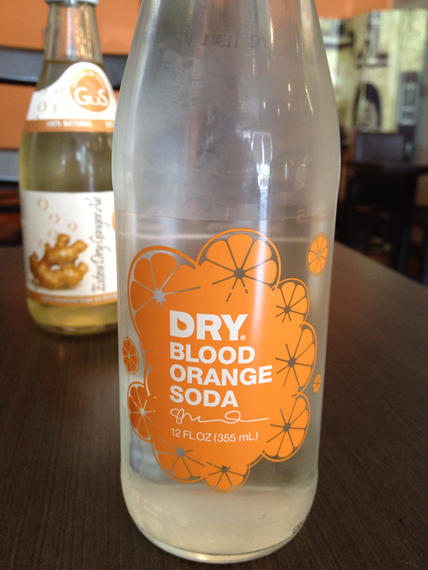 Dry Blood Orange Soda
Hmm, unsettling mental imagery seems to spring to mind.
Tasty soda, regardless.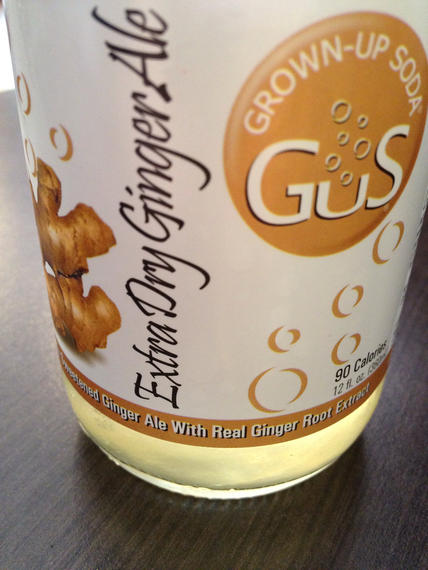 Gus Extra Dry Ginger Ale
Delicately sweetened with a nice burst of fresh ginger, we both loved this soda.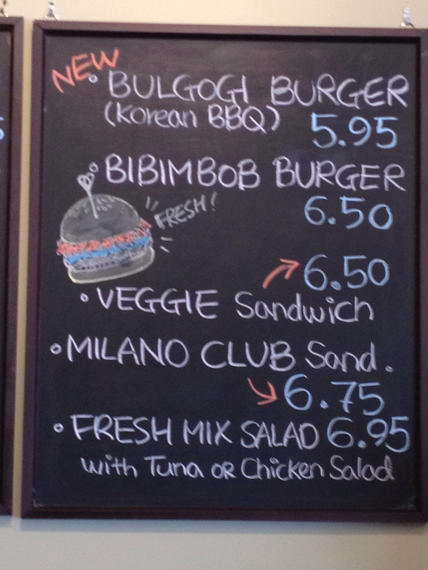 Bibimbob?
…or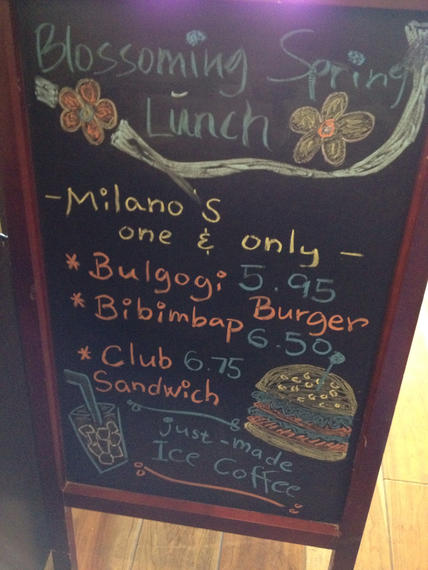 Bibimbap?
If you're in the area, you might wanna call it lunch.
Milano Bakery and Cafe
5268 Buford Highway
#C
Doraville, GA  30340
770 452 8880