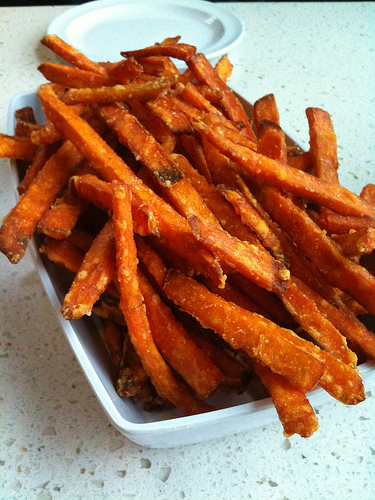 Perfectly crisp sweet potato fries with tender, creamy interior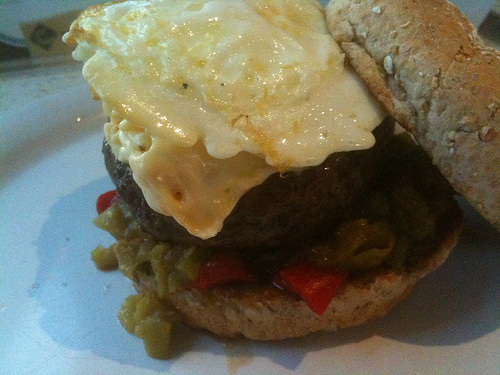 This burger is topped with a fried egg, red & green peppers and onion marmalade
Served on a whole wheat bun, this burger is close to perfect.  The only complaint?  The onion marmalade is listed as "caramelized onion marmalade" on the menu.  I don't know why.  I didn't see or taste anything that resembled caramelized onions in this chunky sauce.  No matter,  it was still quite tasty.  Sweet and acidic with the onions maintaining a nice crunch, it was the perfect finishing touch.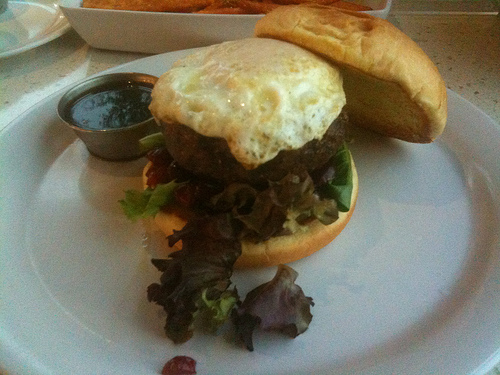 Another egg topped burger, this time with baby greens and cranberries
My honey loves to order this unsual combination.  And, no matter how many times I taste it, I'm surprised by the harmony of flavors.  The cranberries play off the peppercorn steak sauce beautifully.  Love it!
The Counter
850 Mansell Road
Roswell, GA 30076
678 461 9661