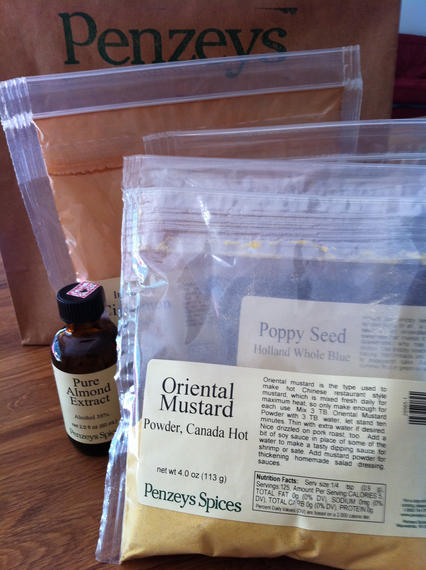 You can't beat a store full of freshly stocked herbs and spices.  From Aleppo to TienTsin, there's a hot pepper here for you.  Or, would you like something a bit more exotic like ajwain seeds, epazote, galangal, kala jeera, sumac or mahlab?
Holiday season is right around the corner.  That's when the baker in the family slips into overdrive.  That brings us to…
What's Our Favorite Section?
The baking section wins.  They offer 5 types of cinnamon.  From Ceylon to the powerful Vietnamese Extra Fancy with it's rich flavor and high oil content. Then, throw in Korintje, Tung Hing, and a Penzeys Blend that offers a balanced mix of each for good measure.  There's a selection of pure additive free extracts, too.  Almond, lemon, orange, or vanilla?   We're giving the almond a try this time.  And, we'll be back for the whole Turkish Mahlab some time in the not too distant future when the family baker kicks into gear.
They also stock dozens of spice blends, if you like that sort of thing.
(…Even we were tempted by their Herbs de Provence.)
And, every season they add a fresh handful of quick & simple recipes to their website.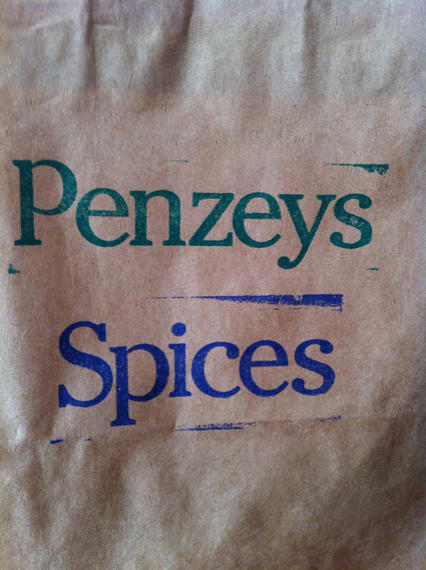 Penzeys Spices
6235-A Roswell Road NE
Sandy Springs, GA 30328
404 256 7970