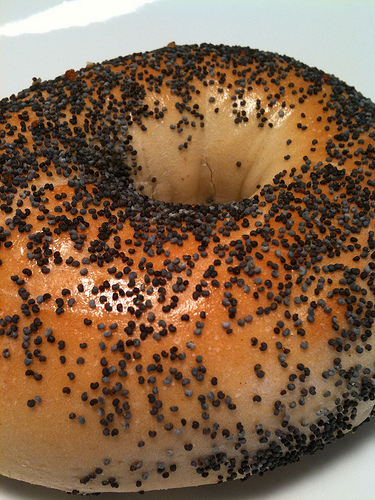 With only a few bagels left, we were able to grab one of each remaining type.  One poppy, one egg and one everything, each bagel was soft and tender on the inside with a nice chew to the crust.  When asked where they got their bagels, they told us they make the bagels in-house.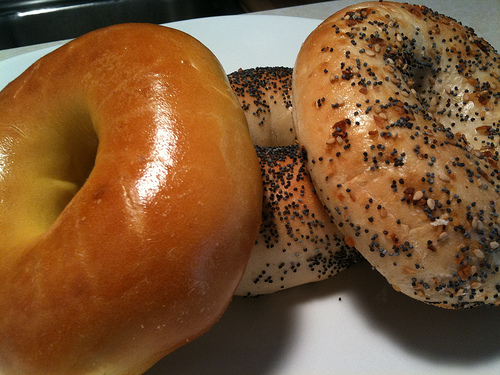 There is a nice assortment of deli goods to accompany these bagels.  And, a handful of pre-packaged baked goods shipped in from Brooklyn.  Like these cinnamon dusted chocolate rugelach…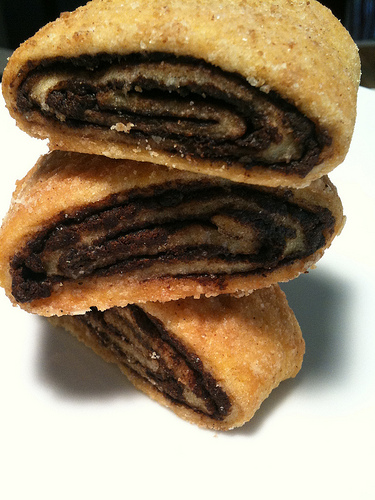 And, these black & whites…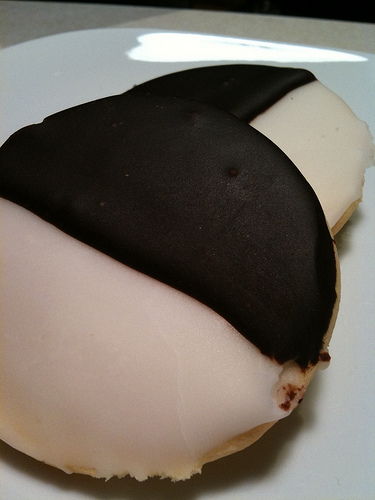 The black and whites are a bit too dense.  And, i'd like the black side to have more chocolate flavor.  But, considering the fact that they're pre-packaged, they're not bad.  This chocolate babka with super-thin little layers of bittersweet chocolate is tasty, too.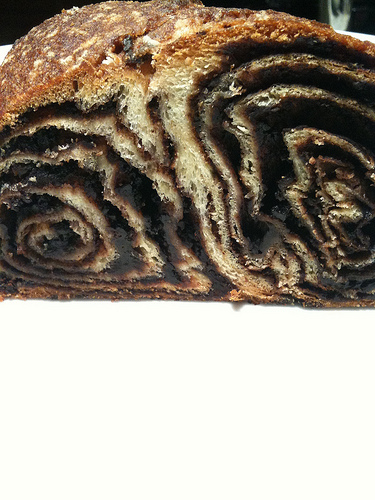 The Kosher Gourmet
2153 Briarcliff Road, NE
Atlanta, GA 30329
404 636 1114