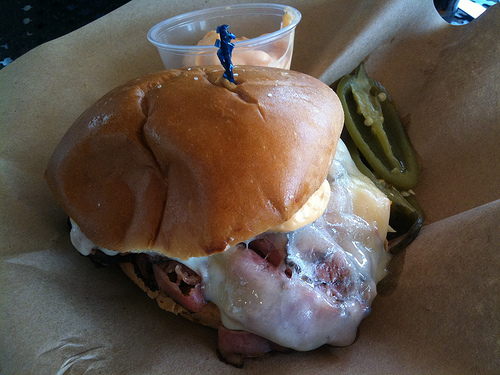 The Dooley
What's in one of the best pastrami sandwiches we've ever eaten?  Romanian style pastrami, swiss, horseradish slaw and Russian dressing on a challah bun.  The genius of this sandwich is the house-made (update: It's New York State Brand) warm pastrami.  It is nothing short of incredible.  Each paper thin slice is buttery tender and rich with incredible flavor.  Every element of this sandwich works.  The richness of the pastrami and Russian dressing is cut by the bite of the horseradish slaw.  And, the melty Swiss brings it all together in a way that's almost magical.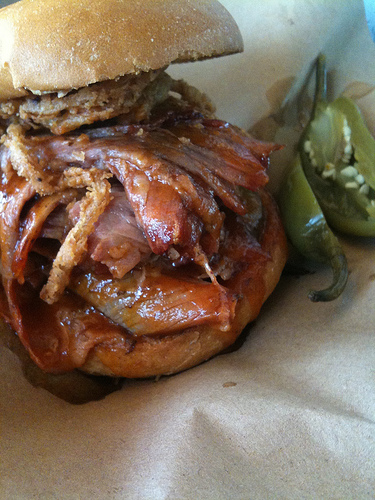 The Bucky Goldstein
This is one huge sandwich.  The Bucky Goldstein is a blend of smoked beef brisket with fried onion rings, dijon, and thin sour pickle slices in a challah bun.  It definitely works, too.  There is a nice blend of smoke and beef with a vinegary zing from the pickle.  But, it couldn't hold up to the pastrami.  There were a few minor issues.  While the beef had a lovely smoky flavor, it could be a wee more tender.  And, the sauce was a bit runny.  This coupled with the fact that it was applied with a heavy hand made it a bit much.  The bottom bun was completely saturated with it.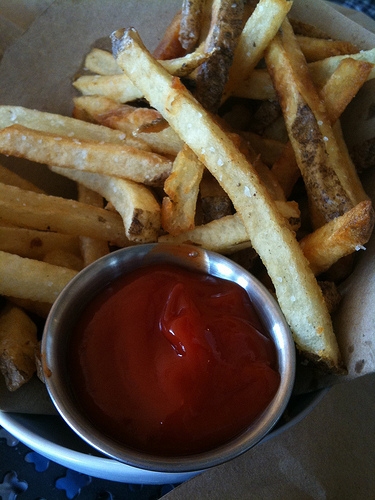 Small Order of Fries
A small order of fries serves to provide two people with more than enough fries.  This order was perfectly hot and crisp.  We both love skin-on fries.  So, we were very happy with these.
Muss & Turner's
1675 Cumberland Parkway
Suite 309
Smyrna, GA 30080
770 434 1114