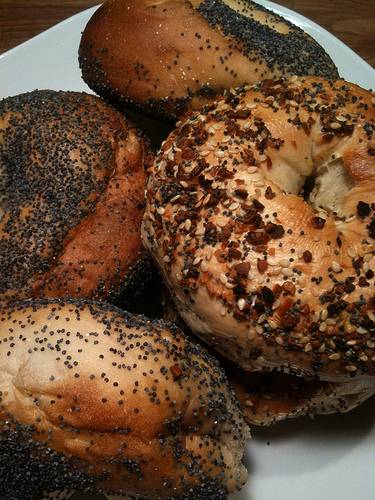 Poppy & Everything Bagels
Another batch of gorgeous bagels from Goldberg's, their poppy seed bagels are one of my favorites.  Poppy seeds smother the top and bottom of each and every bagel.  I love that.  And, look at all those toasty bits of garlic and sesame seeds on the everything bagel.  They were just as good as they look… maybe better.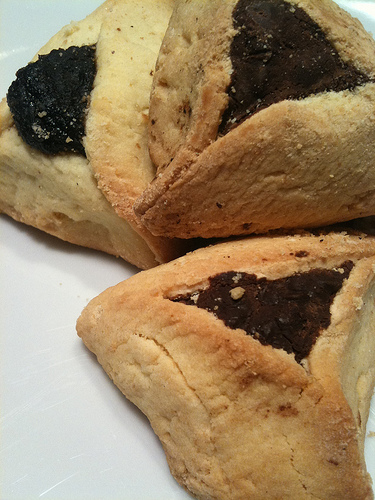 Chocolate & Prune Hamentashen
I'm always amazed when I enjoy something with prunes in it.  They are quite tasty in these hamentashen.  Prunes may never be my favorite dried fruit.  (Does anyone have a favorite dried fruit?)  But, this is one way to make them downright yummy.  The dough could be a bit lighter, but, that won't stop me from buying these again.
Location of choice: The Paces Ferry location is easily my favorite.  The staff is super friendly.
Goldberg's Bagel Company & Deli
1272 West Paces Ferry Road NE
Atlanta, GA 30327
404 266 0123