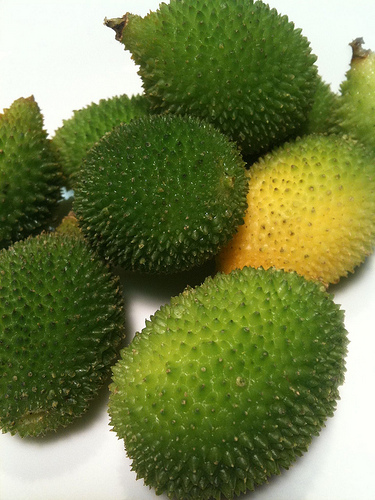 Kantola
Patel Brother's new space a few doors down from it's old location is larger, easier to navigate, and stocked with tons of fresh, new stuff.  The produce was incredibly fresh.  The ginger was some of the freshest I've seen in a grocery store.  And, the kantola gourds (pictured above) were new to us.  So, we thought we'd give them a try.  In a way, their flavor is similar to that of a bitter melon.  But, they're much more mild… a bit like a bitter zucchini.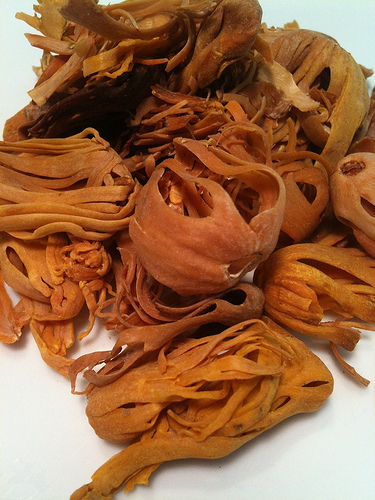 Mace
The powerful scent of this mace was evidence of its freshness.  I predict spice bread in our near future.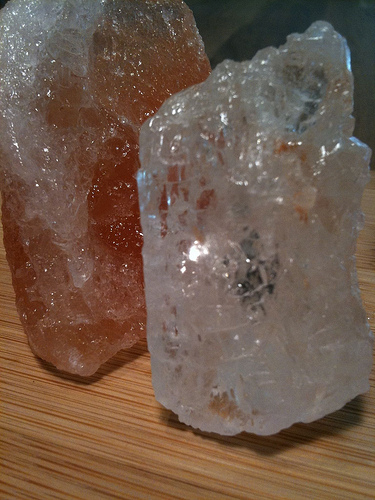 Pakistani Pink Salt
We also purchased a large bag of pink salt crystals for $3.99.  Doesn't this look remarkably similar to the pricey Himalayan Rock Salt being offered for sale at a number of high end markets around town?  It's lovely… and salty.
Patel Brothers
Suite F
1709 Church Street
Decatur, GA 30033
404 296 2696