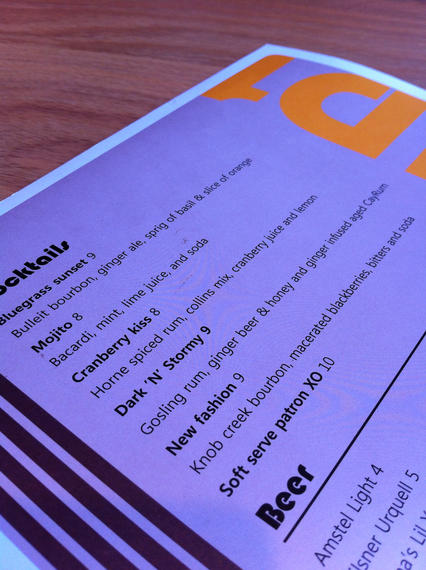 HD1… A Haute Doggery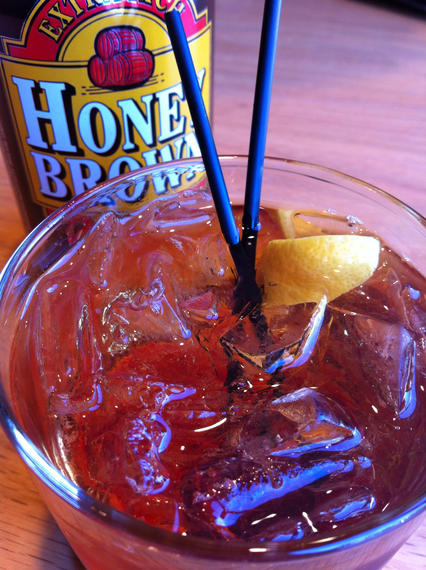 New Fashion
(Knob Creek Bourbon, Muddled Blackberries, Bitters, Soda & A Twist of Lemon)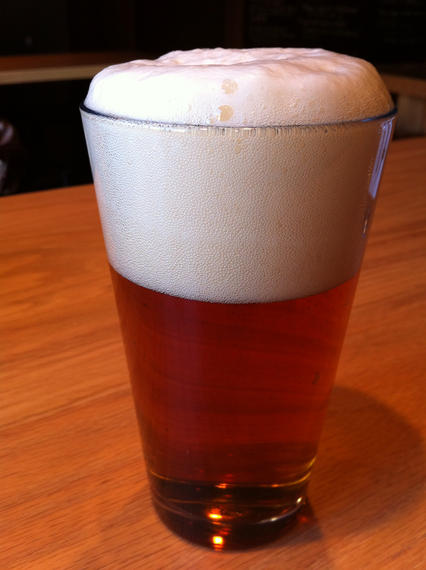 …And A Honey Brown Lager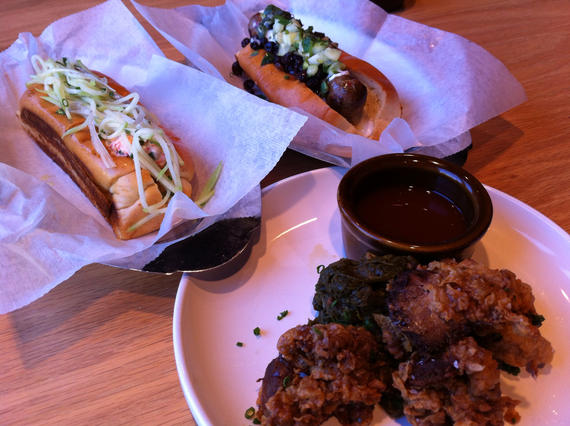 Our First Meal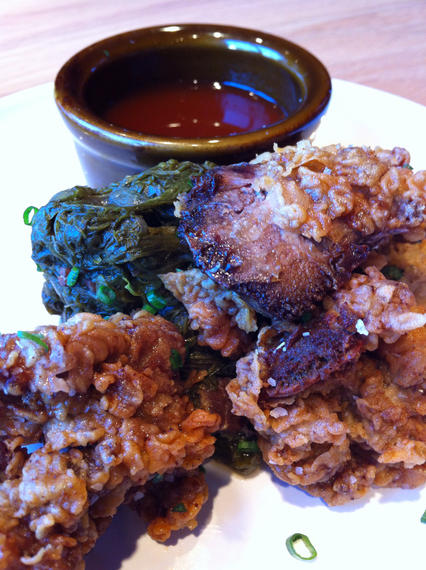 Fried Chicken Livers & Hot Sauce
It's true.  These are losing a bit of their breading.  But, each tender little liver was touched with just the right dose of pink.  And, that wilted pile of greens might not look like much.  Fear not, these mustard greens are full of rich meaty flavor and strewn with bits of smoky pork.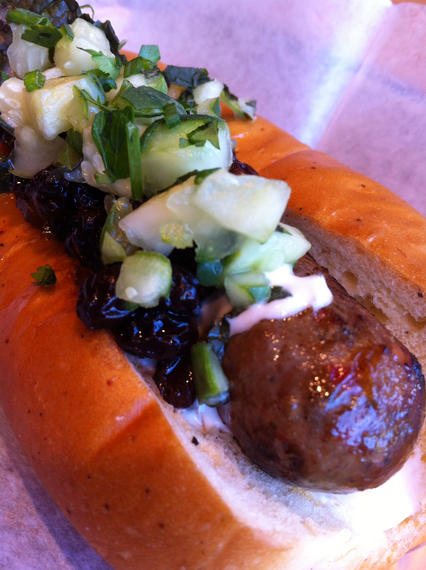 Merguez With Cucumber, Mint, Yogurt & Currants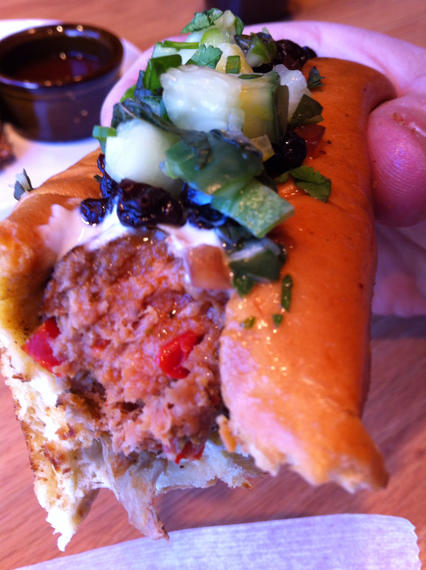 The casing was browned nicely.   Yet, the interior remained tender and succulent.  A chunky dice of red pepper adds more flavor and a touch of color.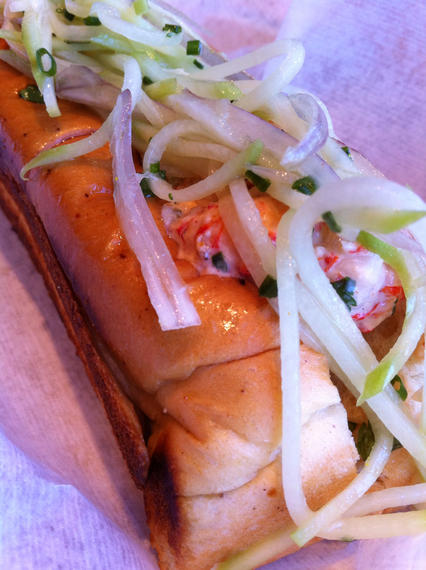 Lobster Roll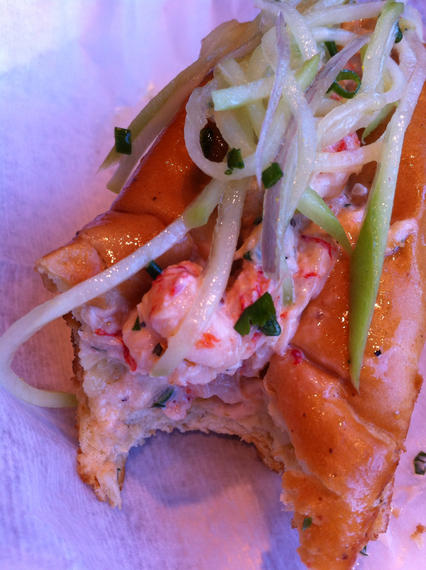 Tender little bites… Norway Lobster (Langostine), maybe?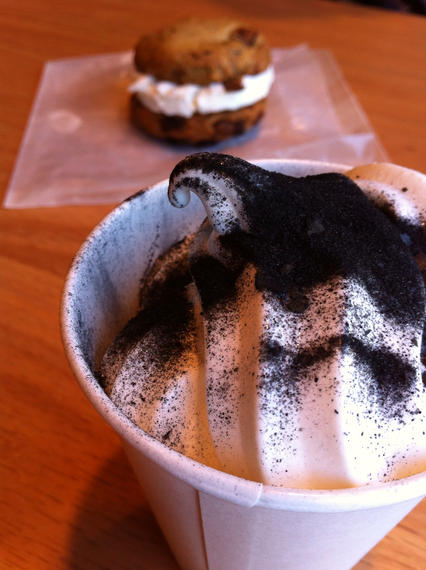 Soft Serve Vanilla Ice Cream With Charcoal Dust
The light dusting of sea salt brings this sweet vanilla to life.
Simple & Lovely.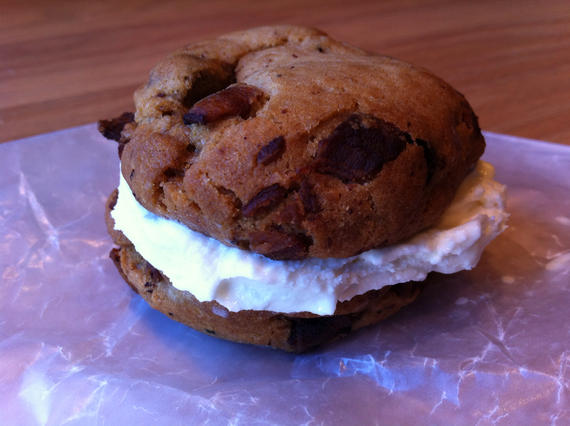 La Pièce de Résistance… The Sammy
Two buttery cookies with big chunks of chocolate and crisp bacon are filled with sweet vanilla ice cream.  The intense contrast of that soft, sweet vanilla ice cream from those crisp, salty nibbles of bacon is a real winning combination.  But, the true genius is the soft, tender cookies.  They're not frozen.  So, those delicate, buttery cookies crumble decadently into the ice cream.
These little darlings might only be $3 each.  But, they're gonna getcha with the come-back.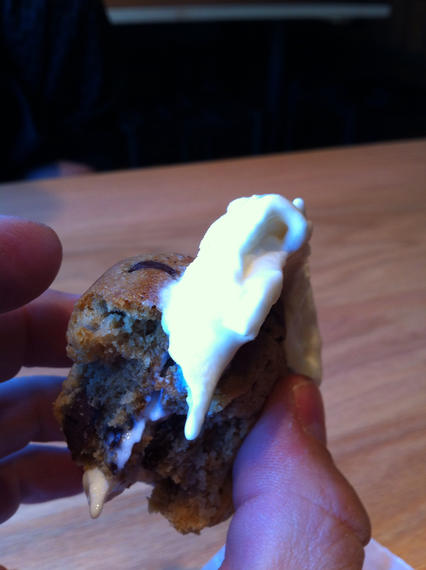 They're just begging to be eaten.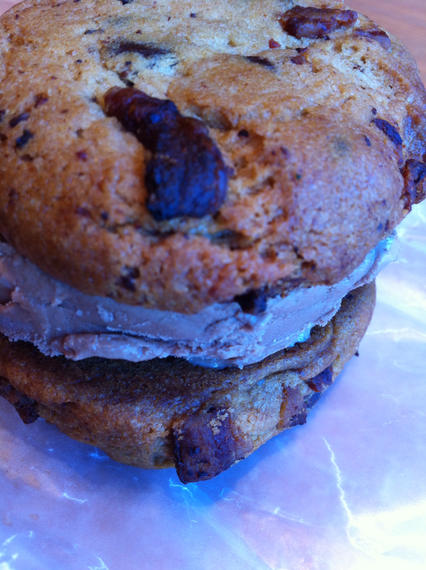 Chocolate Bacon Chunker Sammy With Chocolate Ice Cream
These are tasty, too.  But, the chocolate gets lost in the mix.  The vanilla's the way to go.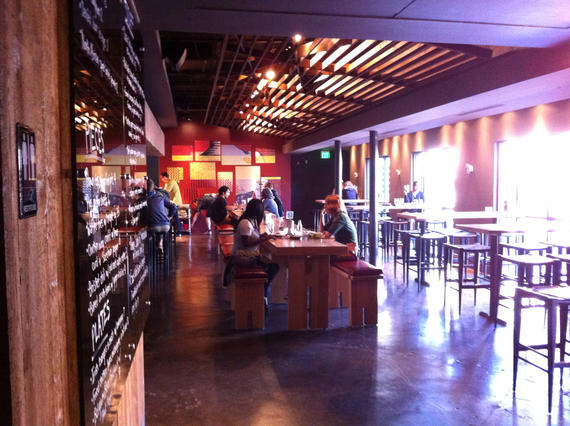 The Last Of The Late Lunch Crowd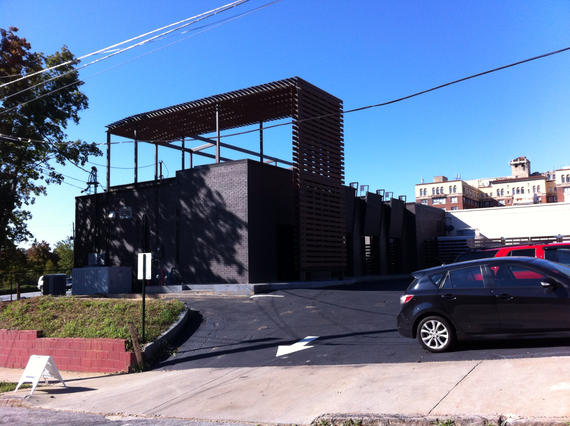 Hours:  Monday – Sunday from 11:30am to Midnight
HD1 Restaurant
664 North Highland Avenue
Atlanta, GA 30306
404 815 1127