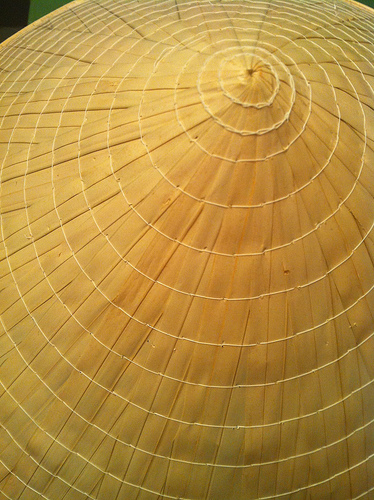 Nón lá (Leaf Hat)
These hats are genius.  We bought one.  Within minutes, we were fighting over it.  It's light, practical and highly effective.  For $3.99, it's a bargain.  And, we'll be back for another one… soon.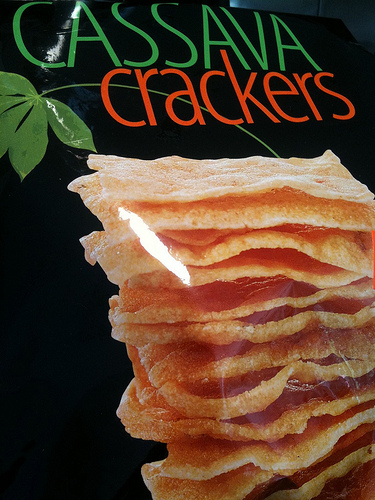 Cassava Chips
While the actual chips are much smaller than those illustrated in the above photo, they're quite interesting.  They taste like a cross between Pringles potato chips and Funyuns.  We devoured the whole bag trying to decide whether or not we liked them.  I think that means we like them.  But, we really should buy another bag… just to be sure.
Hoa Binh might not be the prettiest Asian market in town.  But, it's a snap to get in and out… quick!  We stocked up on a dozen or so pantry items…. including some of the most gorgeous (and fresh) chrsyanthemum tea blossoms.  And, we were out of there in 10 minutes.  Try doing that at Buford Highway Farmers Market.
Hoa Binh Market
4897 Buford Highway
Atlanta, GA 30341
770 457 3383