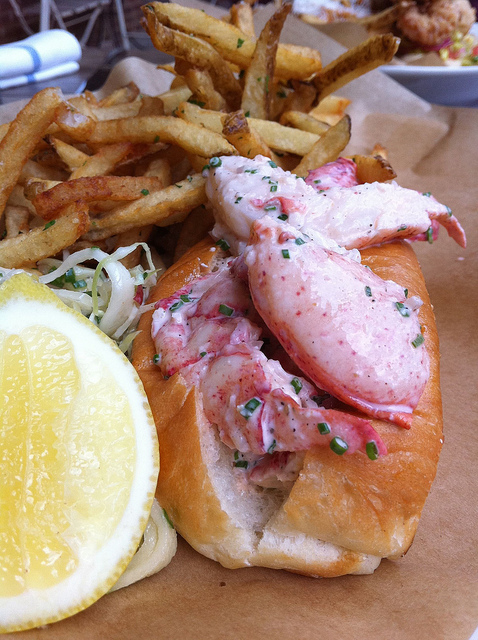 JCT's Lobster Roll
We can't agree on a best meal of 2010.  We've had too many divine meals in 2010 to even know where to begin.  But, we can offer a two-way tie for best sandwich.  JCT's lobster rolls burst with perfectly cooked lobster on a soft, fluffy, buttery roll.  This sandwich illustrates perfection in simplicity.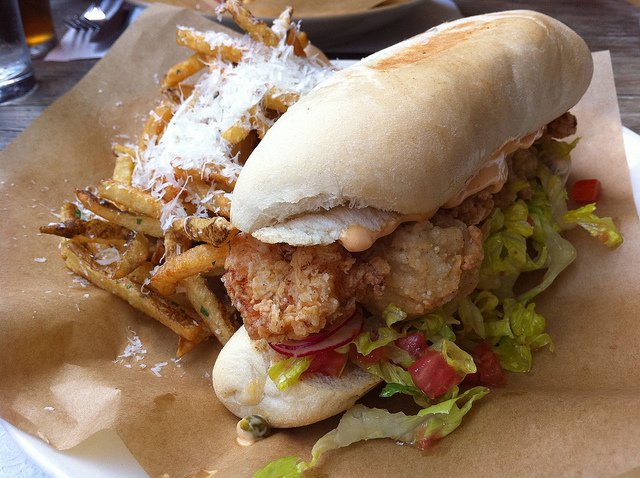 JCT's Shrimp & Oyster Po'boy
Crispy, feather light breading coats the shrimp, while a denser coating on the oysters is equally crisp and delicious.  Then, these fresh out of the fryer pieces of seafood are placed atop a salad of dressed shredded lettuce and diced tomatoes.  The hearty griddled roll is given a schmear of remoulade.  And, it's time to wrap your lips around one fabulous sandwich.  It's Out-of-this-World sandwich perfection… period.
Perfect batches (every time) of super crisp fries helped to push these two sandwiches to the top of the heap.
JCT Kitchen & Bar
1198 Howell Mill Road
Suite 18
Atlanta, GA 30318
404 355 2252