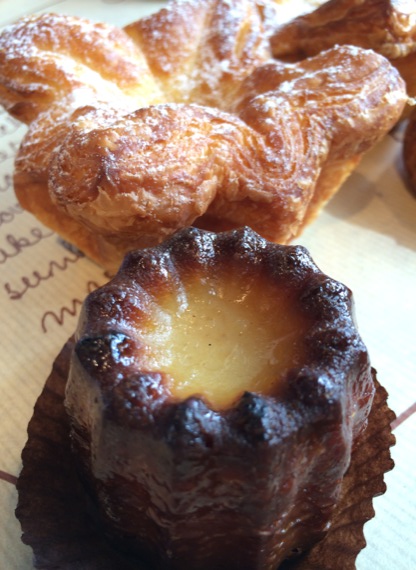 Paris Baguette Cafe Pastries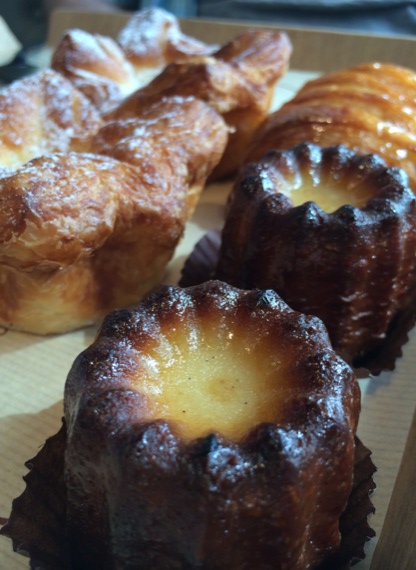 Two Canelés, Two Almond Rum Pastries,
& One Chocolatine
You can even see the flecks of vanilla dotting the top of the canelé.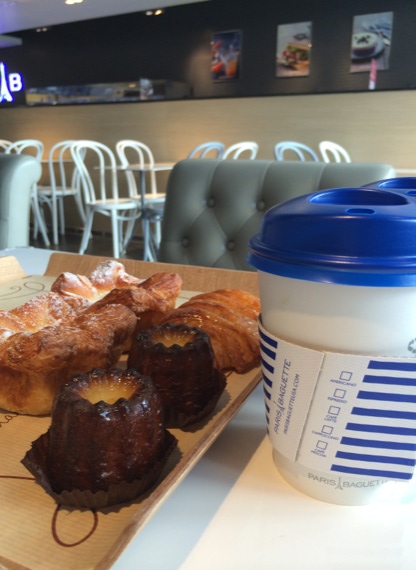 Decisions, decisions…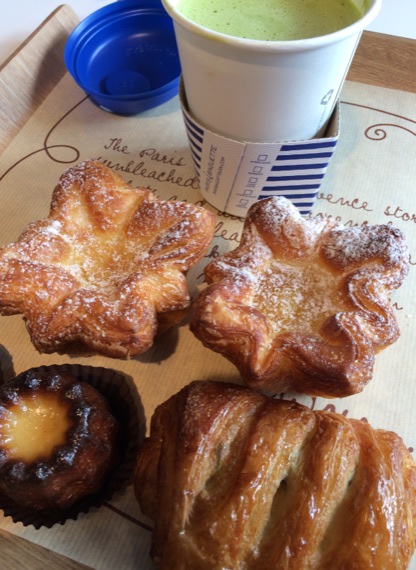 Clearly, the chocolatine must be our last bite.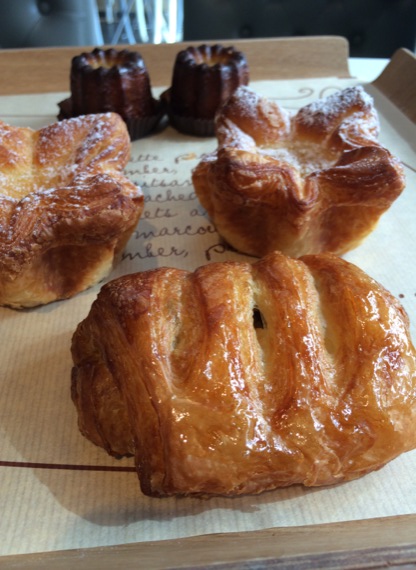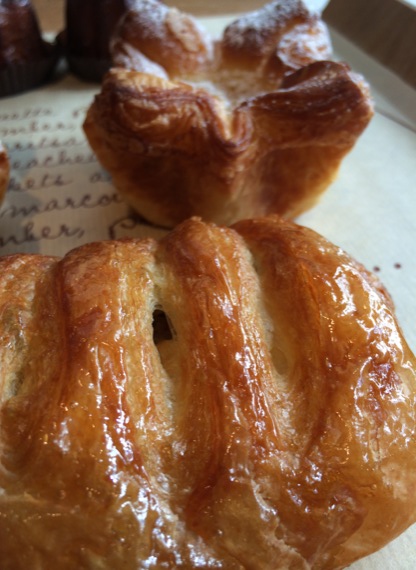 But, those sheer, glossy layers were tempting us.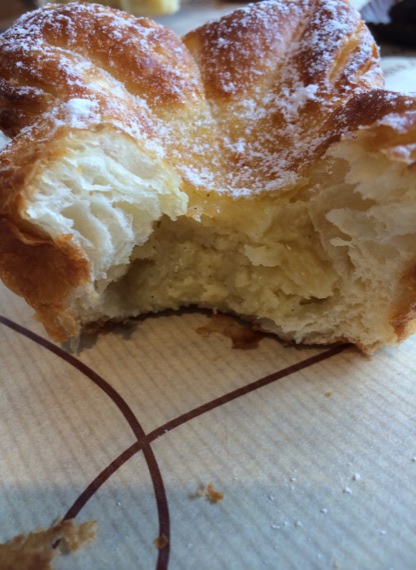 The layers were feathery light and beautifully fluffy.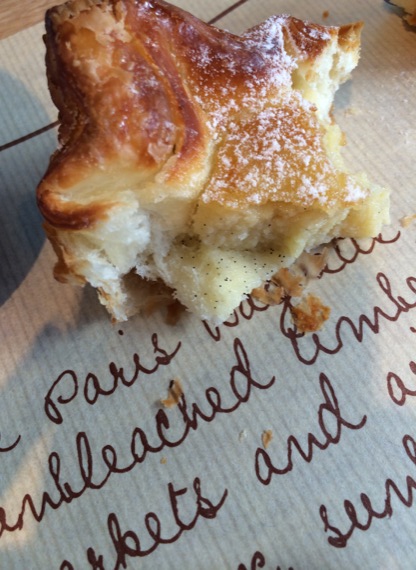 The delicate scent of vanilla hits your nose first.  But, it's the bright taste of rum that wakes up your taste buds and adds complexity and depth to this lush, creamy custard.  Almond?  We missed you here.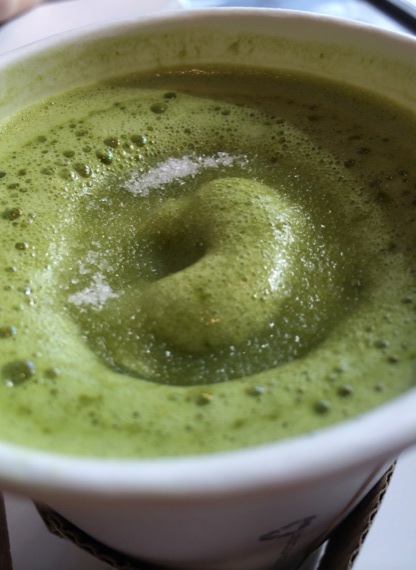 Oops, it's already sweet.  Note for next time, taste first.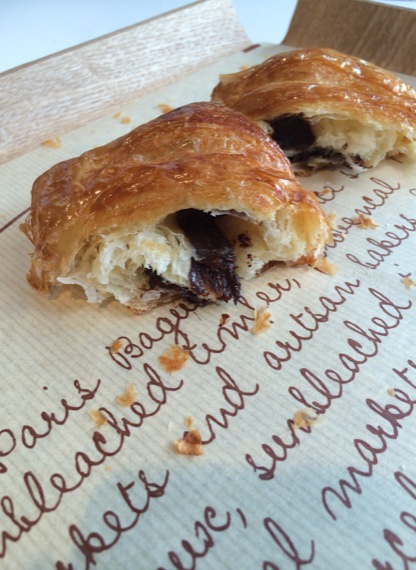 We're pretty sure that's a streak of ganache and not a bar of chocolate.  The chocolate flavor was a bit muted.  We might need another taste …just to be sure.  Two visits in one weekend, how did we manage to miss the almond croissants?
Next time:
First stop, almond croissant.  Then, we'll take a loaf of barley or chestnut bread to go.
Paris Baguette Cafe
5252 Buford Highway NE
Doraville, GA  30340
770 455 8552