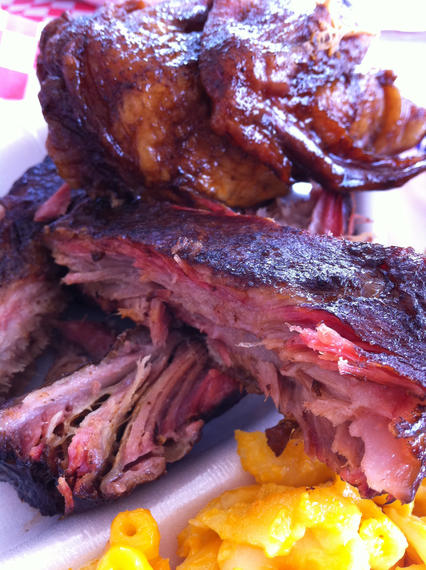 Rib & Chicken Combo
Third times the charm right?  Apparently, that doesn't apply to Hometown Barbecue and us.  Our hit & miss luck continued on this visit.  The ribs were a real hit.  They were tender, smoky, moist and full of rich pork flavor.  The chicken was another hit for the most part.  It might not be a winner in the looks category.  But, it had a nice smoke to it while maintaining a mostly-moist tenderness.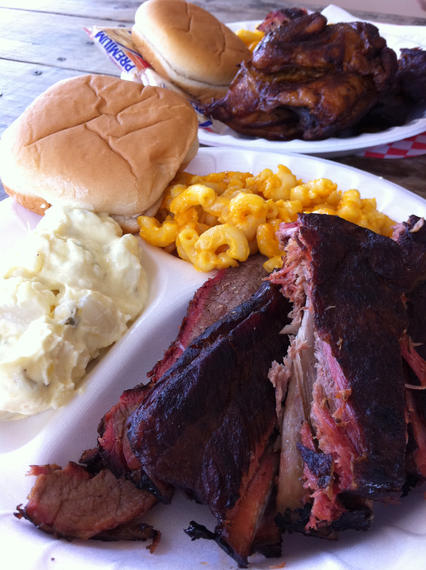 Brisket & Rib Combo
Sadly, the brisket was a perfectly dreadful miss.  So utterly dry, we had to pick it up with our fingers and gnaw at it like animals.  It was a bit like chewing on a hunk of smoked beef jerky.  We're pretty sure it was a tasty jerky.  But, we can't be sure.  Our taste buds were covered with crumbs of beef that can only be described as reminiscent of saw(beef)dust.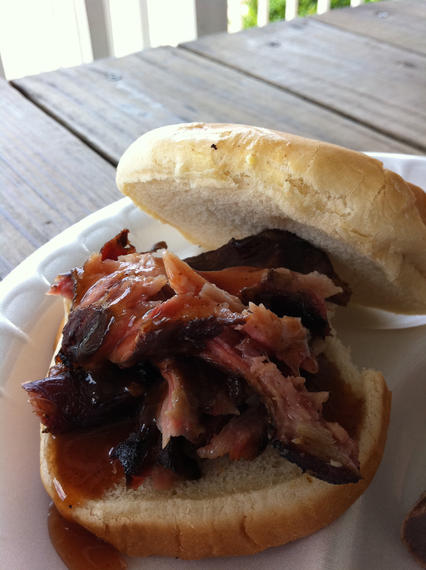 Thankfully, there was more than enough tender rib meat to make a sandwich for the unlucky soul who gambled on that brisket.  It's just too bad that it had to be on a dreary un-toasted grocery store hamburger bun.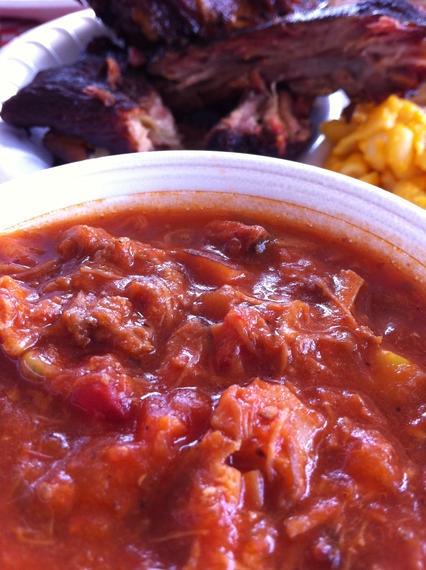 Brunswick Stew
The Brunswick stew was the only noteworthy side.  But, we can't really say it's a favorite.  There is an overwhelming sweet tomato soupy flavor.  That isn't our cup of tea… at all.  The potato salad was a bit too heavy on the mayo.  And, the mac & cheese had the bright orange glow of a Kraft product.  But, we haven't eaten Kraft mac & cheese since we were munchkins.  So, we can't be sure.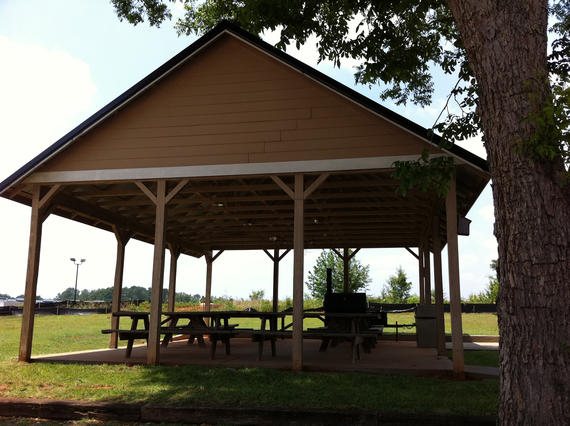 Bonus Points Added For Shaded Picnic Tables Out Back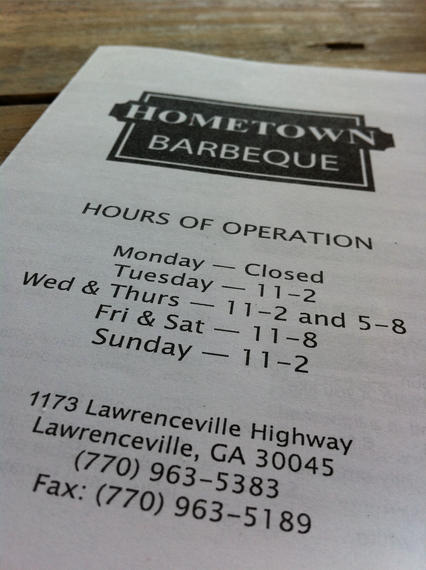 If you're in the area, we can recommend the ribs with a qualified…. yes (?)
Hometown Barbecue
1173 Lawrenceville Highway
Lawrenceville, GA 30045
770 963 5383