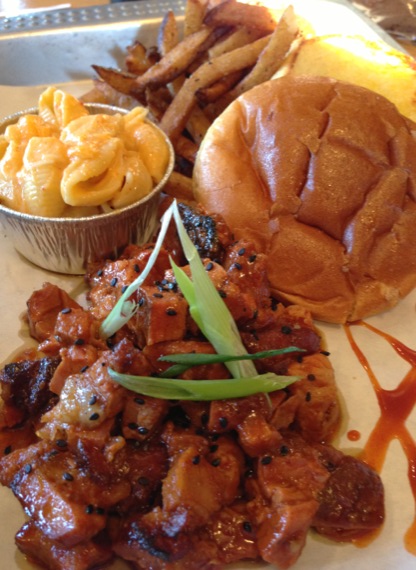 Spicy Korean Style Pork Sandwich
This sandwich was the highlight of the meal.  The pork was tender and full of flavor.  And, the sauce had a nice amount of spice and just a touch of sweetness.
More, please.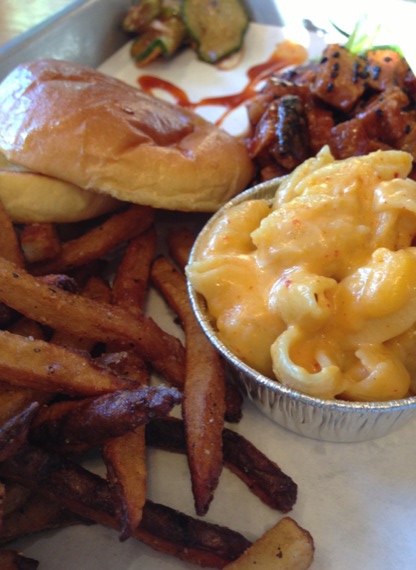 Pickles, Fries and Mac & Cheese
The fries were super crisp and addictive.  The mac & cheese was rich, creamy and a just a tiny touch spicy with red pepper flakes.  But, those sweet and spicy pickles were the most memorable accompaniment.  They were a bit like a Korean version of a bread and butter pickle.  There weren't many on the plate, but, they were another high point to the meal.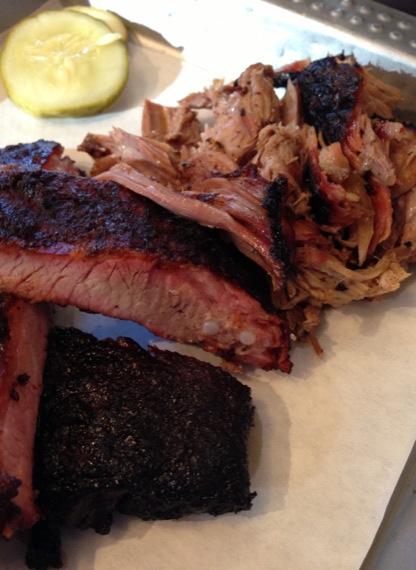 Spice Rubbed Ribs & Pulled Pork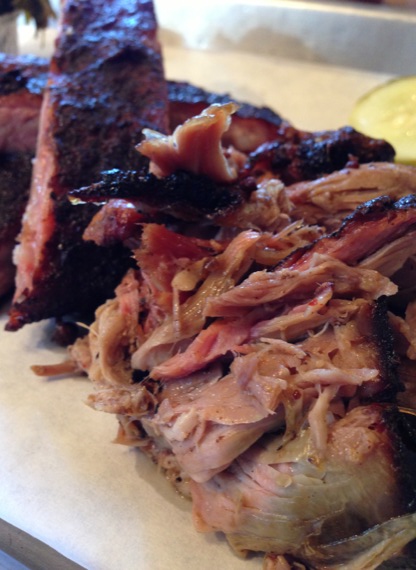 Both were tender, moist and smoky.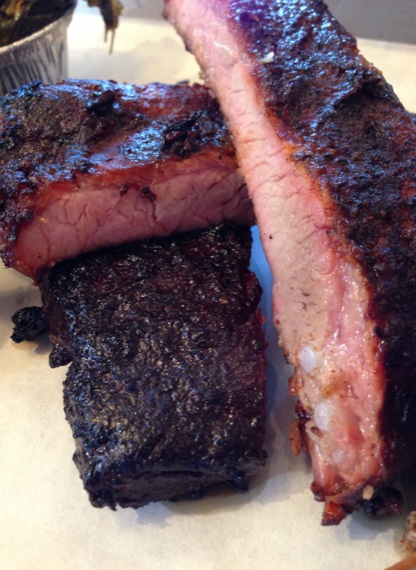 Between the two, we both preferred the richly spiced ribs over the pulled pork.  But, we didn't fight over either one the way we fought over that delicious mound of Korean pork.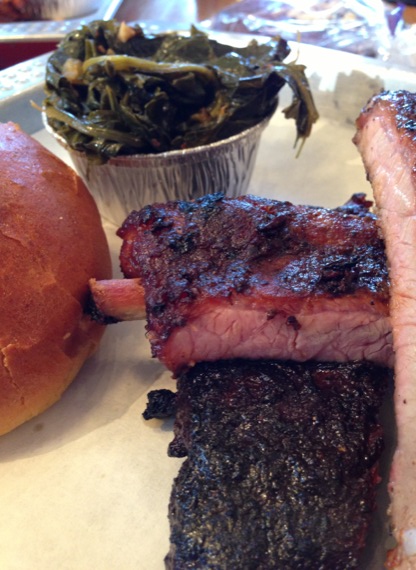 That was a generous mound of greens.  But, we didn't enjoy them.  They were a bit too soft, the flavor wasn't quite right and the aluminum cup (metallic flavor mind games… real or imagined, we're not sure) was a bit of a turnoff.
Heirloom Market BBQ
2243 Akers Mill Road
Atlanta, GA 30339
770 612 2502