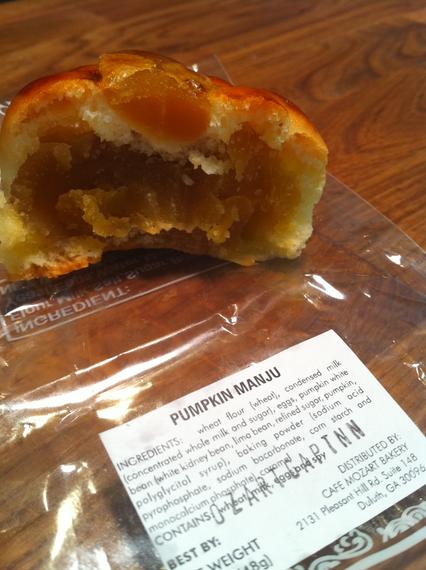 Pumpkin Manju
Sweet pumpkin shines.  It's rare that pumpkin is showcased without the assortment of sweet spices that accompany it in one form or another.  It's refreshing to savor the simplicity of sweet pumpkin and nothing more.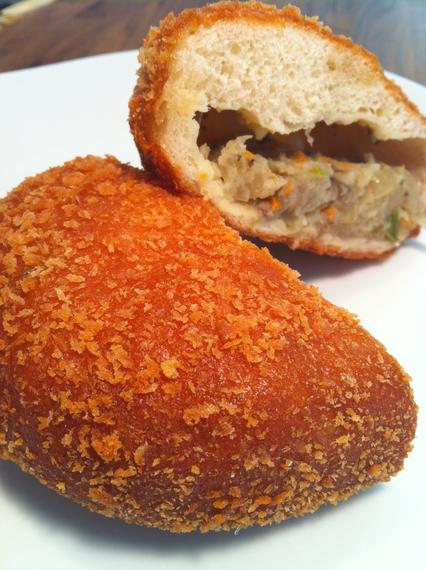 Panko crusted fried dough filled with meat, potato and veggies
Like a pierogi… but, better.  The fried dough is surprisingly light and airy.  This provides an interesting contrast to the rich filling.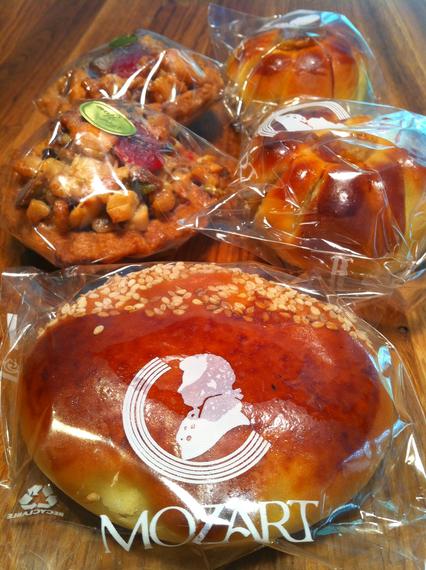 Sweet bean filled pastries, nut tarts, cream filled breads, cookies, muffins, and little cakes… Mozart Bakery has something for everyone.  And, like White Windmill Bakery, I love the way most of the little treats are individually wrapped.  White Windmill offers a larger selection and might be more than a little bit prettier.  But, Mozart offers a few unique nibbles.
Cafe Mozart Bakery
5301 Buford Highway NE
Atlanta, GA 30340
770 936 8726