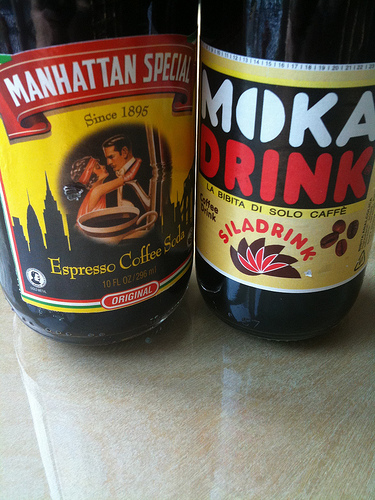 Manhattan Special & the Italian Moka Drink
East 48th Street Market has a bounty of specialty Italian products.  Italian cheeses, Italian wines & a small by-the-glass dispenser for a handful of bottles, deli meats & sausage, Sclafani Tomatoes (the best tomatoes canned in America), a variety of dried pasta including fregula, farro, Carnaroli & Arborio rice, refrigerated pasta & goods, giardiniera, sodas, home-made baked goods, Italian sweets (like chocolate covered Torrone… YUM!) and freshly prepared foods made in-house.  When the shop opened many years ago (1986 according to the website), it was a specialty & to-go market.  But, now, there are a number of tables for dining in the market.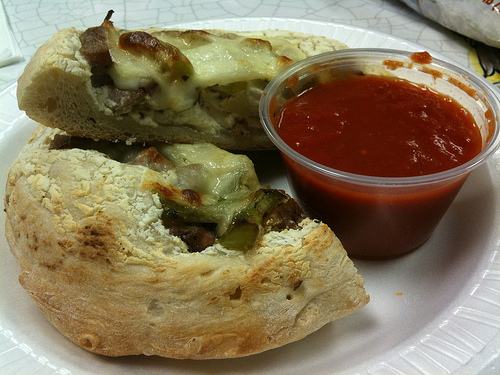 Considering this calzone was pre-made and reheated to serve, it was remarkably good.  The seasoned ricotta was full of flavor.  And, the red sauce for dipping was a standout.  I could make a meal out of the sauce and a crusty loaf of bread.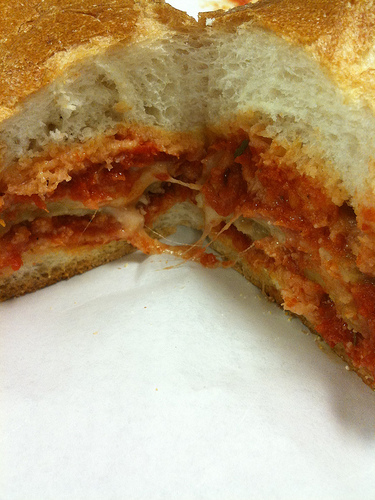 One of my comfort food favorites… Eggplant Hero.  This eggplant hero was ooey-gooey goodness in a soft, fluffy roll.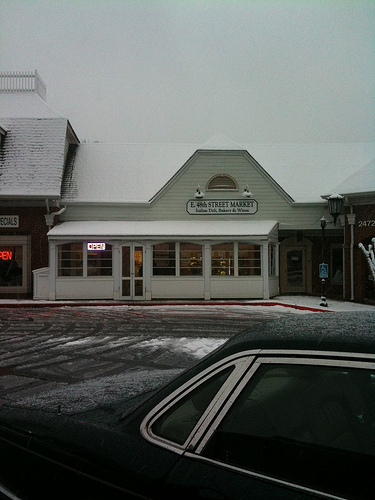 Great food for Snow Day 2010
East 48th Street Market
2462 Jett Ferry
Dunwoody, GA 30338
770 392 1499