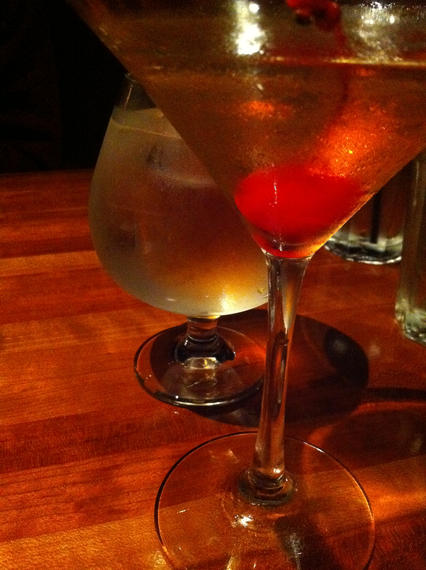 Happy New Year!
Manhattan, please.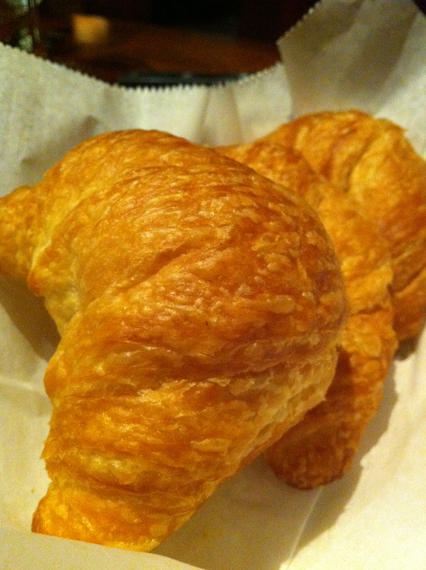 Tender, flaky & buttery croissants start the meal.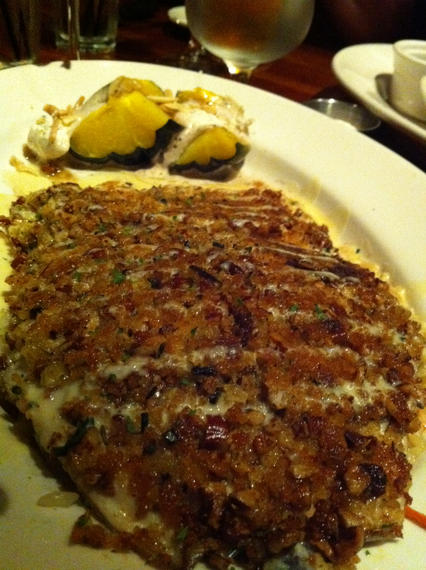 Pecan-crusted Trout with Acorn Squash & Toasted Almonds
Looking for a light meal after the frenzy of holiday eating?  This isn't it.  After starting the meal with buttery croissants, why not continue the theme.  Sauteed in butter, this pecan-crusted, butterflied trout is drizzled with a dijon butter sauce.  Light will never be a word used to describe this dish.  But, it is quite tasty.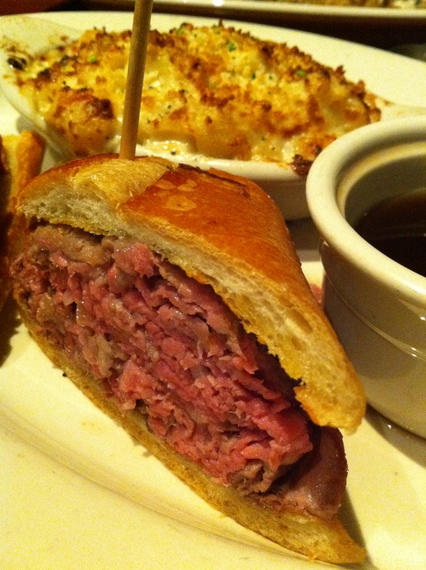 French Dip and Mac & Cheese
Another healthy meal… in your dreams.  But, we'll worry about that next week.  The prime rib was perfectly medium rare.  And, the mac & cheese at J Alexander's was dangerously good (as usual).  Yum.  It's too rich for words with toasty, crispy crumb bits topping their cheesy goodness.
J Alexander's
4701 Ashford Dunwoody Road
Atlanta, GA 30338
770 512 0153