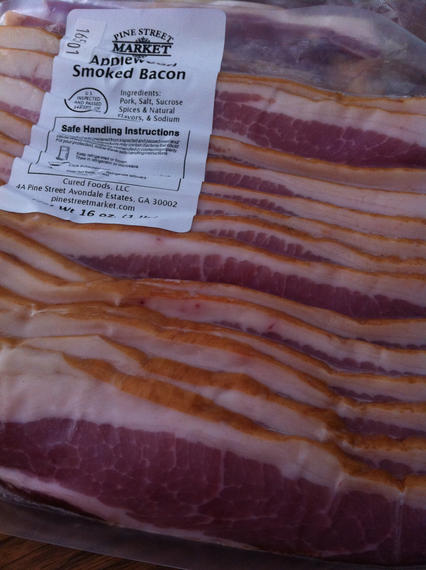 Applewood Smoked Bacon
The rich, sweet yet smoky taste of this bacon is out of this world good.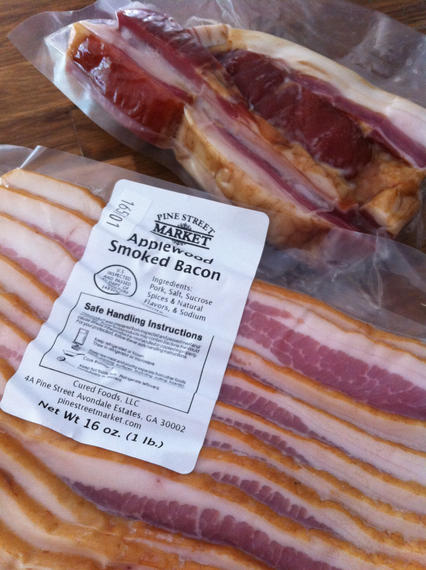 Applewood Smoked Bacon in front, End Scraps in back
That little package of bacon ends in the back was an absolute bargain at $3.  It's the perfect size for adding flavor to a pot of greens, beans, or stew.  Or… we might just dice those strips into tiny little squares before a good crisping in the frying pan.  Sprinkled over a baby green salad for two,  it's sure to make a perfectly simple lunch.
Check out their shop.  Or, if you're lucky, you might find them at your local farmers market.
Pine Street Market
4A Pine Street
Avondale Estates, GA 30002
404 296 9672