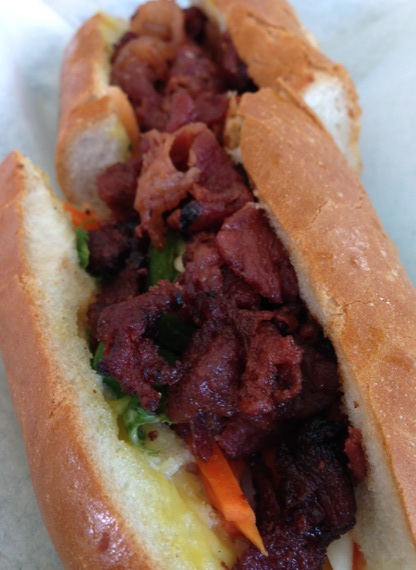 Banh Mi Thit Nuong — Grilled Pork
So much tender meat for $3.  We were amazed.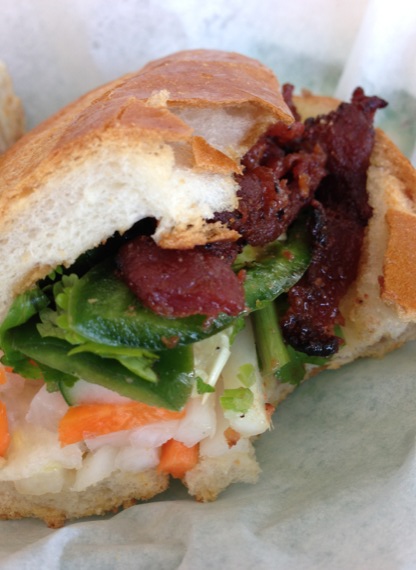 So much of everything!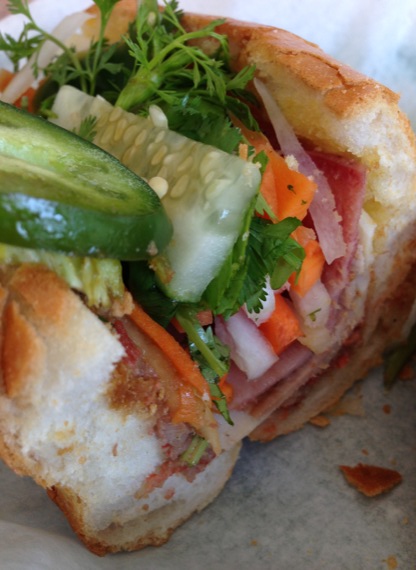 Dac Biet Banh Mi — Special Combo
This one was bursting with even more generous amouts of everything that makes up this hearty special combination.  It was loaded with pork, pork belly, pate, cilantro, pickled veggies, cucumber, and jalapeño slices.  And, all of this for just over $3.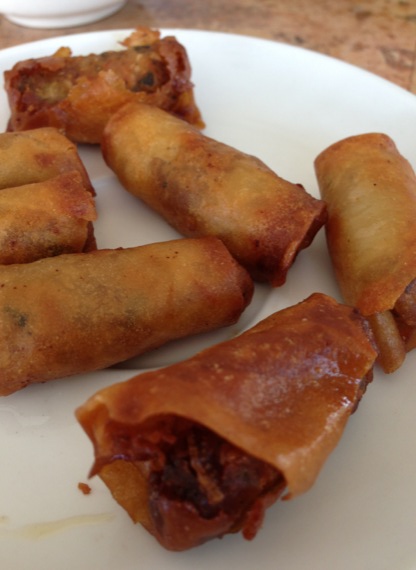 Cha Gio — Vietnamese Egg Rolls
Tiny, delicate, and delicious,  they're oh so tasty.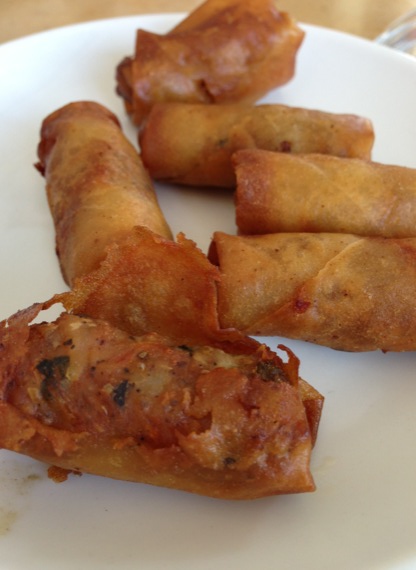 The filling is very pork rich with a blend of herbs and spices for oodles of complex flavor.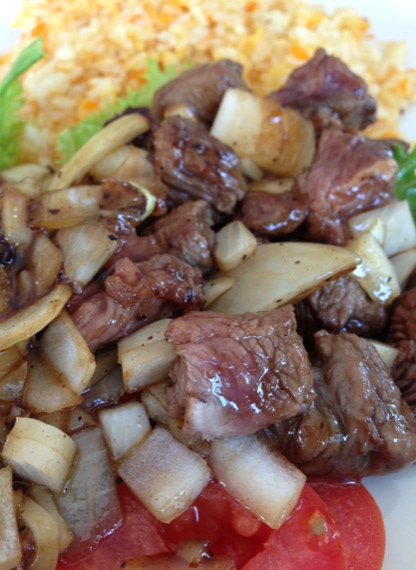 Thit Bo Luc Lac
Filled with the most tender, medium rare cubes of steak, the shaking beef was divine.  We were ravenous.  But, after those generously stuffed sandwiches, we had to take most of this to-go.  That is, after we picked out each and every little morsel of medium rare beef.  This might not be the best or the most elegant version of the dish.  But, who cares?  We loved the simple charm of it.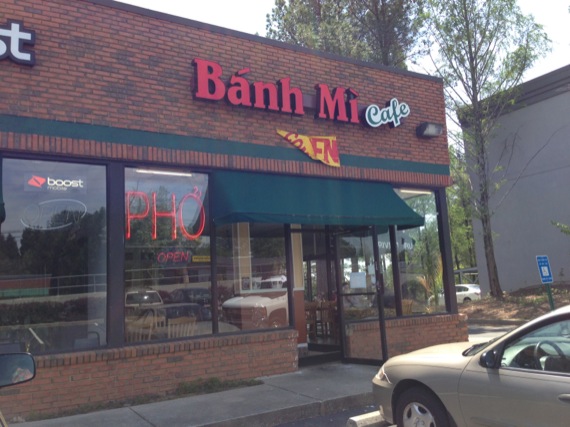 Check out their facebook page for more pictures and a portion of their menu.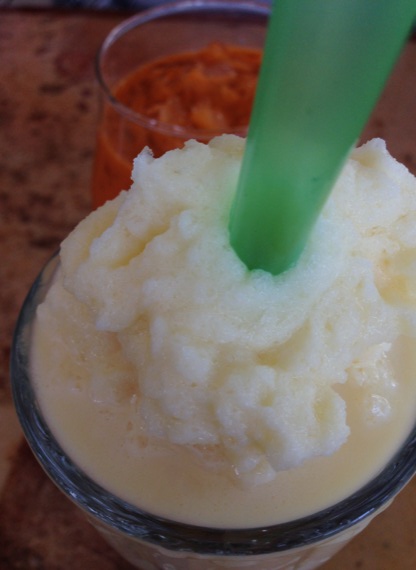 Mango Shake & Thai Iced Tea For Dessert
Banh Mi Cafe
3512 Satellite Blvd. NW
Duluth, GA 30096
404 750 6507