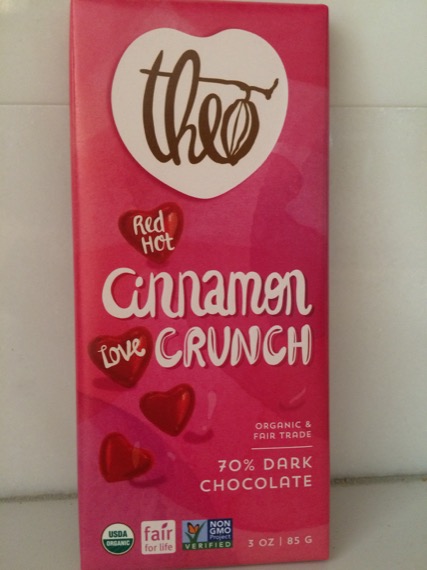 Theo
Red Hot Cinnamon Love Crunch
They say red hot.  And, they mean red hot.  The crispy, crunchy streaks of cinnamon brittle are fiery hot.  The cinnamon oil flavor and heat dominate the chocolate.  This bar definitely falls firmly in the "interesting" category.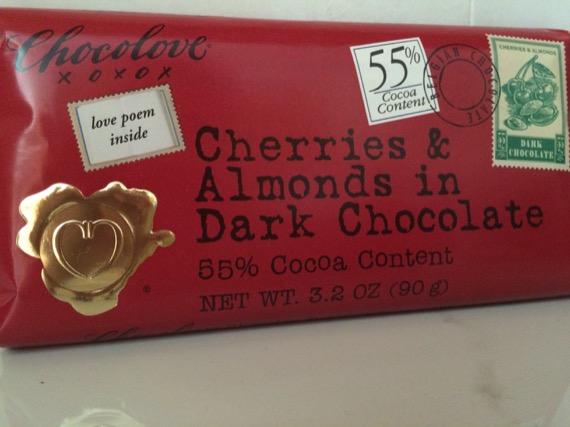 Chocolove
Cherries & Almonds In Dark Chocolate
Love poem inside?  Too cute.  This is a snappy little bar with just enough cocoa to make this enjoyable for the dark chocolate fans.  It's mildly dark in a pleasant way.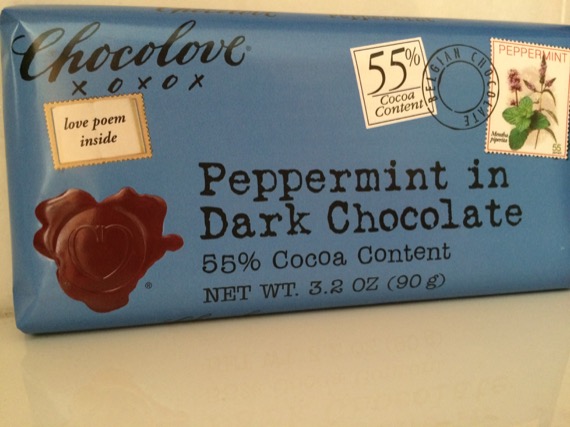 Chocolove
Peppermint In Dark Chocolate
Another love poem?  Before opening, we're hoping and praying that it's not the same poem.  Whew, it's not.  This is a solid dark chocolate bar touched with peppermint oil.  It's a delicate dose of minty oil that's blended right into the chocolate.  It works as a background element to this bittersweet bar.  We enjoyed this bar significantly more than we thought we would.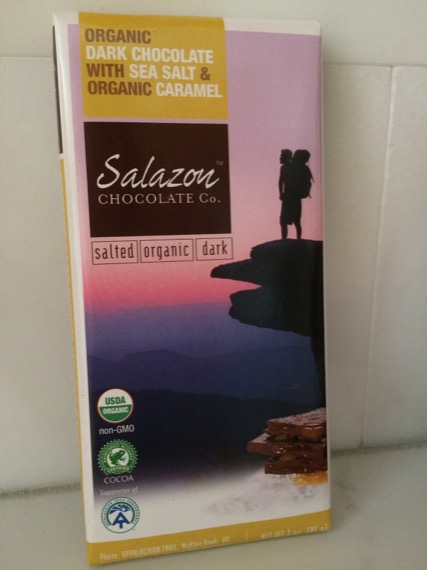 Salazon Chocolate Co.
Dark Chocolate With Sea Salt & Caramel
Dark Chocolate with salted caramel and sea salt crystals, that's usually a winning combination.  From bite to bite, our enjoyment varied based on the number of salt crystals in each bite.  Too much salt?  In some bites, we'd have to say yes.  But, hey, a portion of the proceeds go to the Appalachian Trail Conservancy's work to protect the trail.  That's a great excuse to justify buying a bar of chocolate filled with gooey caramel.
Salazon Chocolate
(SalazonChoc.com)
Happy Valentine's Day!