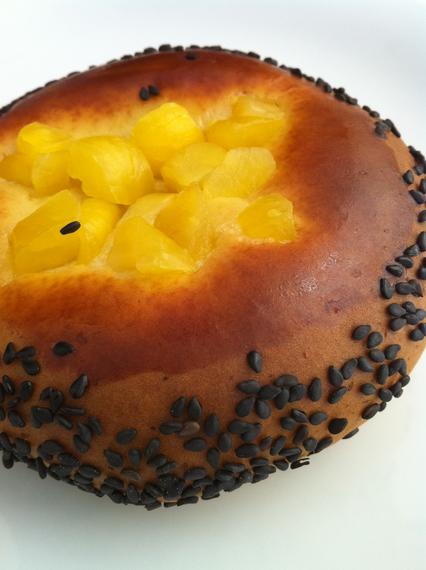 Chestnut & Black Sesame
This is a favorite combination of ours.  Chestnut and black sesame.  The sweetness of the chestnut is the perfect companion to the dark nutty, smoky flavor of sesame.  And, the pastry dough is tender, caky and buttery.  This is one yummy pastry.  Love it.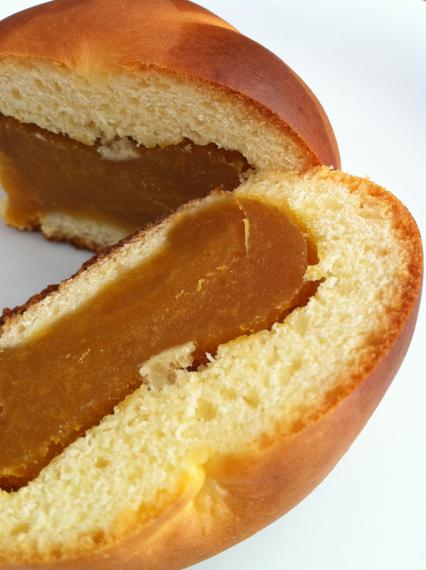 Pumkin Manjoo (or Manju)
Sweet pumpkin filling… mmMMm… We're ready for fall.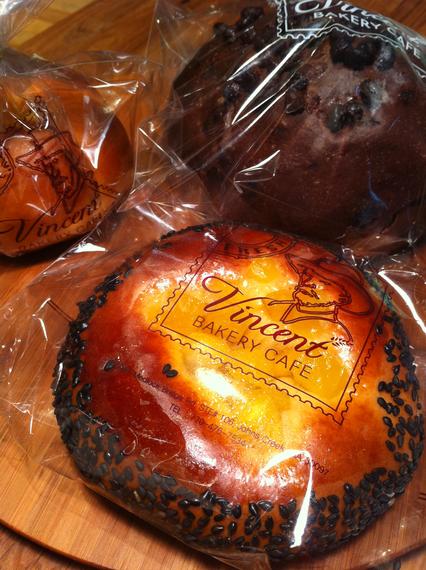 Pumpkin manjoo, Chestnut & Black Sesame, & Chocolate Bread filled with Buttercream
The chocolate bread is unbelievably light and fluffy.  A layer of rich buttercream filling is slathered in the middle.  Breakfast, snack or dessert… you choose.
We visited the new Pleasant Hill Road location.  (There is another Vincent Bakery at 10900 Medlock Bridge Road, Johns Creek GA 30097 — 770 476 7534)
Vincent Bakery Cafe
2442 Pleasant Hill Road
Duluth, GA 30096
770 622 2028