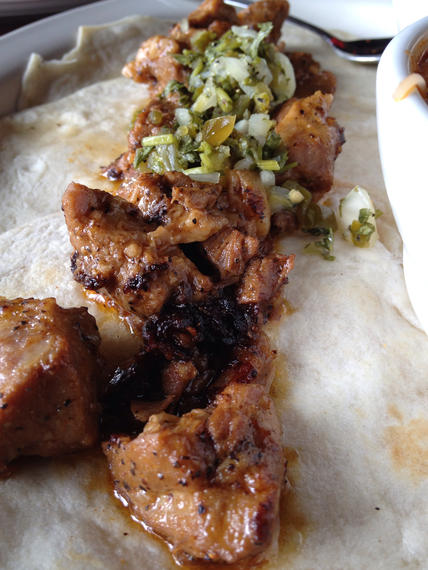 Carnitas
"I could eat this every day of my life."
That's a direct quote.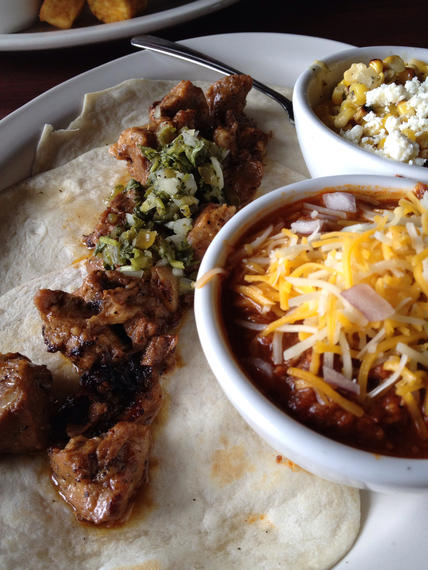 Carnitas, Beef Brisket Chili & Roasted Corn
It's all good.
(Or, more accurately, it's dangerously too good and far too close to home.)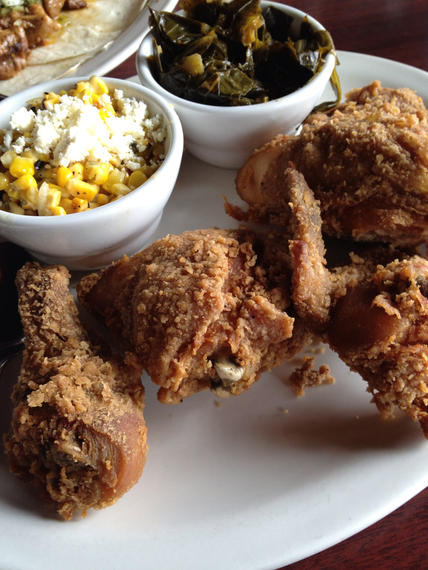 Fried Chicken, Collard Greens & More Roasted Cream Corn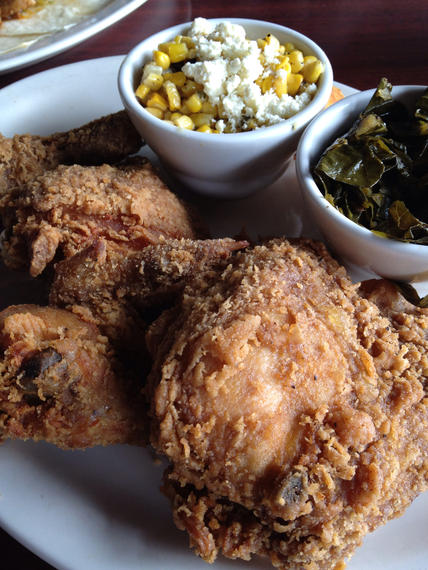 That was one of the biggest chicken breasts we've ever seen in a restaurant.  And, it was everything we could want it to be.  Crisp, delicate flakes encased that lusciously tender meat that was so full of flavor.  It sure wasn't trying to be the flashiest, fanciest or trendiest fried chicken in town.
It's much better than that.  It is what it is.  Good old-fashioned Southern fried chicken.
Period.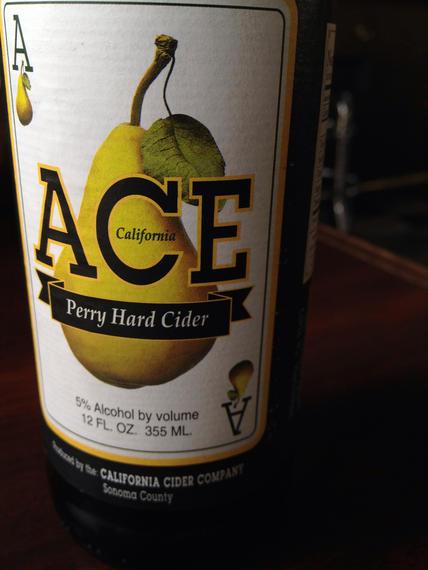 Ace "Perry" Cider
The scent of sweet pear with the first sip was something to remember.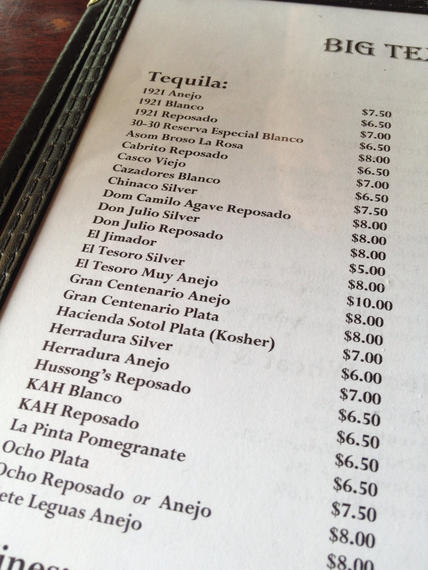 Tequila!
Big Tex Cantina
308 West Ponce de Leon Avenue
Decatur, GA 30030
404 377 3939