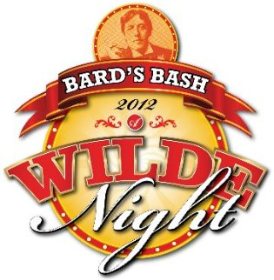 Bard's Bash 2012
: A Wilde Night
"Illusion is the first of all pleasures." – Oscar Wilde
 FRIDAY, MAY 4, 2012
 GOODSON YARD AT THE GOAT FARM 
1200 FOSTER ST. ATLANTA, GA 30318
Cocktails: 6:30
Dinner: 8 o'clock 
WILDE AFTER PARTY: 10 o'clock
OFFICIAL STYLE HOSTS:
ANN & SID MASHBURN
ATTIRE:
DRESS THEATRICALLY.
In other words, "Be yourself. Everyone else is taken." – Oscar Wilde
DINNER:
Curated by Dinner Party Atlanta and Atlanta's hottest chefs including Shane Devereux (The Lawrence and Top Flr), Nick Melvin (formerly of Rosebud), Craig Richards (Ecco), Joey Zelinka (The Sound Table), Pastry Chef Jonathan St. Hilaire, and Beverage Director Eric Simpkins (The Lawrence andGentlemen of Spirit).
MUSIC:
BLAIR CRIMMINS & THE HOOKERS
DJ MIKE ZARIN

Don your fanciest bends and bustles and get ready to celebrate "A Wilde Night."  In the kind of shabby decadence that would make the great Oscar Wilde proud, there will be flowing drinks, an indulgent feast, and all the fun you can-can stand.
EXPECT:
Dames Aflame, The Imperial OPA Circus, live and silent auctions, and a Wilde After Party co-sponsored by Scoutmob that will leave tongues wagging for weeks.
Tables are available at many levels, and individual tickets are $250 each (which includes entry to the WILDE AFTER PARTY).