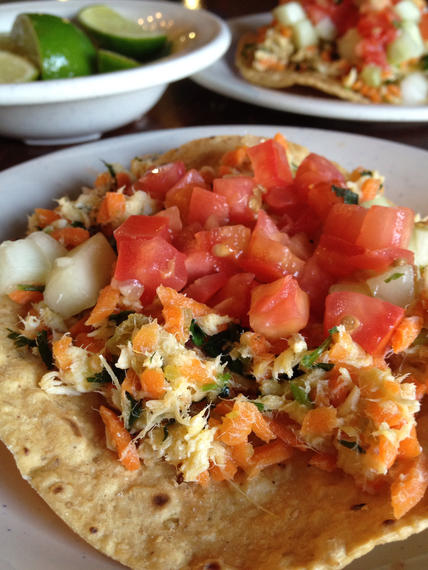 Marlin Tostada
Forget tuna salad, this is what's for lunch!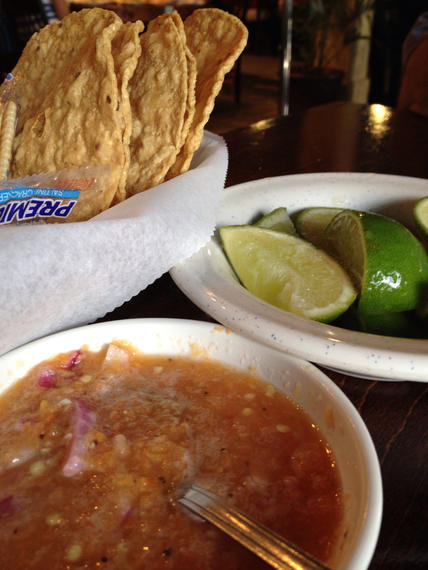 Salsa & Extra Lime On The Side
This might not be the prettiest of salsas.  But, it sure was good and spicy.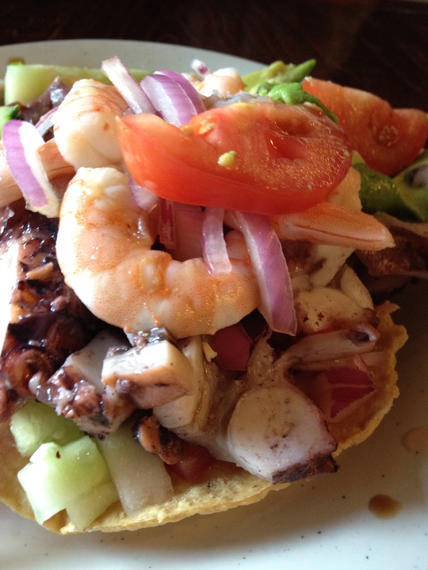 Tostada Mixta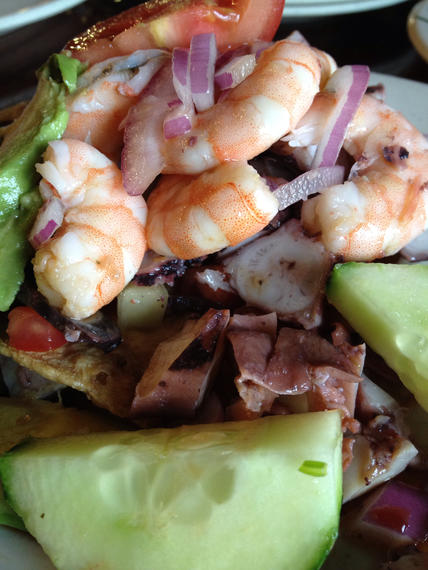 Heaping with a giant mound of shrimp and octopus, the Tostada Mixta was more than big enough to be a meal.  Whole shrimp and chopped octopus were tastily mingling with avocado, tomato and sliced red onion.  Hefty pieces of cucumber decorated the outer edges.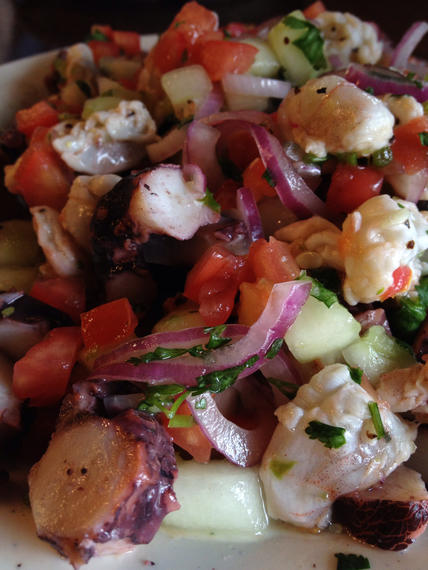 Ceviche De Camaron Y Pulpo
This ceviche had small chunks of shrimp and octopus tossed with finely diced tomato and cucumber.  Thin slices of red onion and chopped cilantro round out the blend of ingredients.  All of this was tossed in a refreshing vinaigrette that was alive with the flavors of citrus and vinegar.  It's a perfect dish for summer.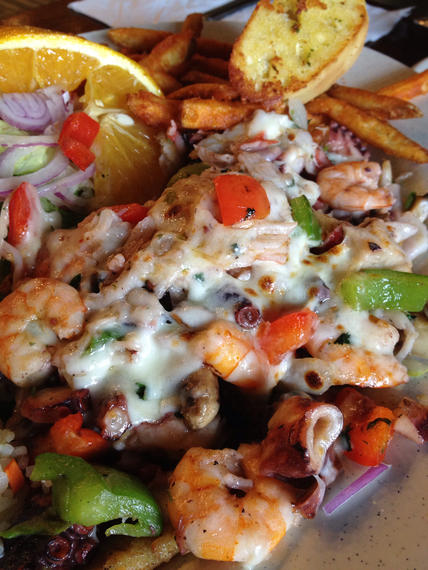 Filete Rey
Meal for two, anyone?
If you don't mind white cheese melting over your fish, the Filete Rey is a generous feast for two.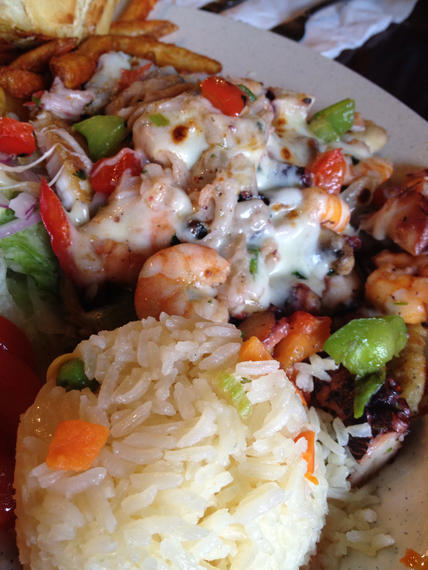 This dish of gargantuan propotion was accompanied by a mountain of buttery rice, a heap of french fries and a griddle toasted roll topped with a buttery garlic spread.  Both shrimp and octopus were tender.  But, the octopus was especially so.  It was so light and tender the pieces almost dissolved under the pressure of our tongues.  Those bites of octopus were the first things to disappear off of this giant platter.  It was pure pleasure to eat.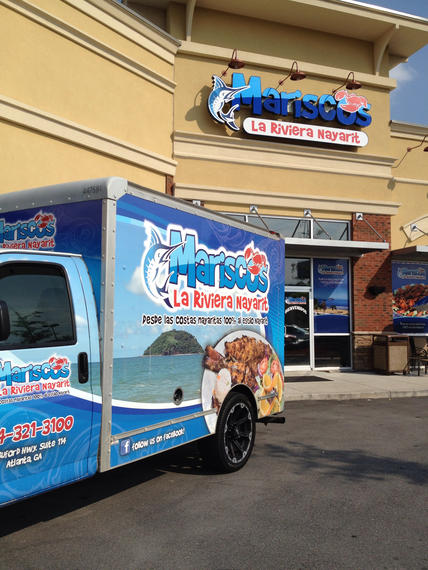 Mariscos La Riviera Nayarit
3979 Buford Highway NE
Suite 114
Atlanta, GA 30345
404 321 3100