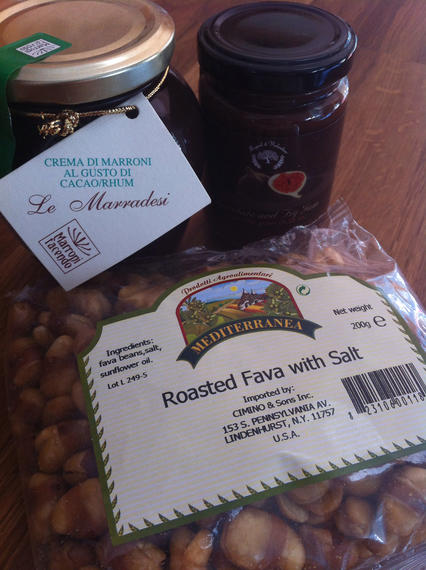 Crema di Marroni, Chocolate Fig Jam, & Roasted Fava Beans
Roasted fava beans, you could say they're a slightly nuttier, tastier big brother to the soy nut.  These were roasted nicely and seasoned appropriately with salt.  We'd definitely buy them again.
The fate of these two jars of chestnut cream and chocolate fig jam is sealed.
A tasty Saturday brunch is in our not too distant future.
Toscano and Sons
Suite 106
1000 Marietta Street
Atlanta, GA 30318
404 815 8383