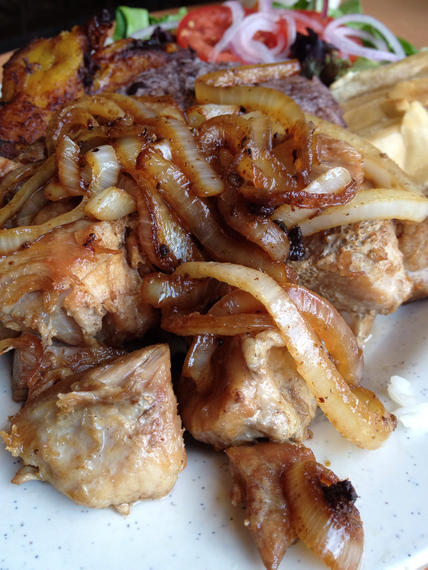 Masitas De Puerco
Tender, garlic-y cubes of roast pork are pan fried and served topped with a generous mound of gorgeous caramelized onions.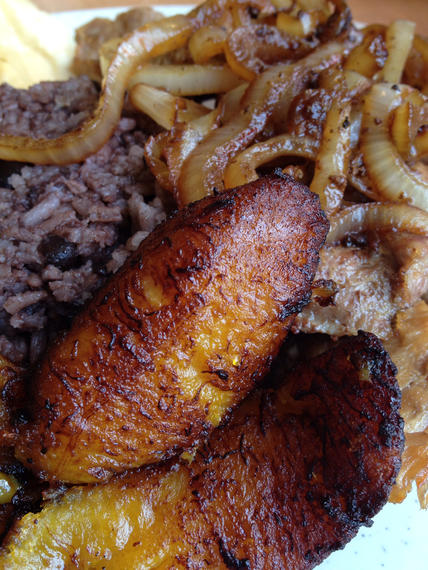 Congris & Maduros
Both were close to perfection.  And, we both commented that Papi's congris might just be the best version of the dish that we've tasted outside of Miami.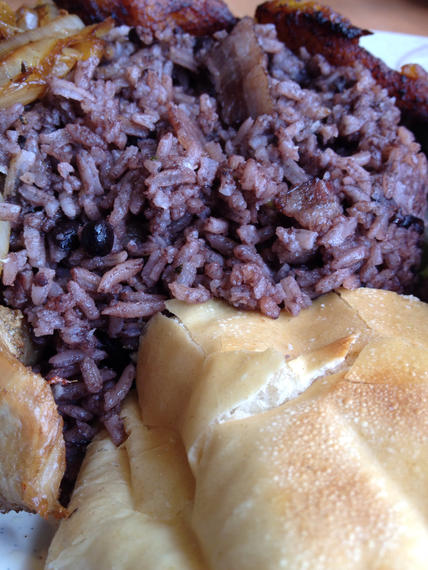 Smoky and rich with all the right flavors, yet, the individual grains of rice were light and fluffy.  They weren't stuck together in a heavy, clunky mass.  Each little grain was free to balance precariously on our forks.
So good.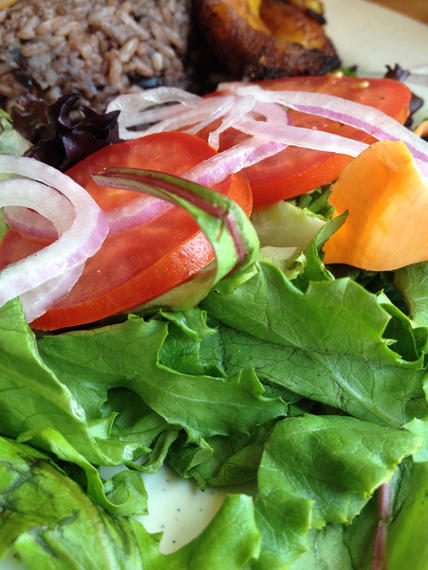 This little salad on the side was a pleasant break from all of the crazy rich and delicious food.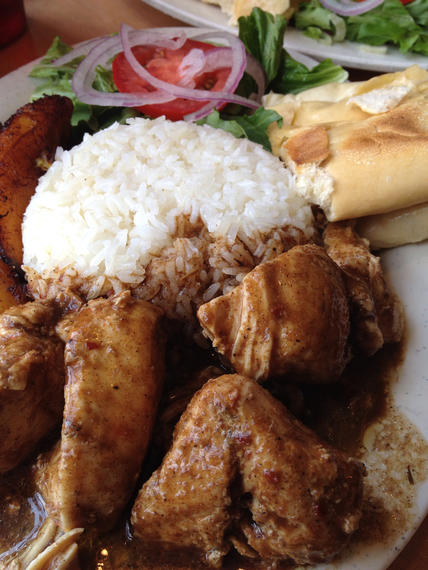 Jerk Chicken With Black Beans & Rice, And Maduros
Tender, skinless chicken breast meat was drenched in what we would call a Cuban version of jerk sauce.
Very Tasty.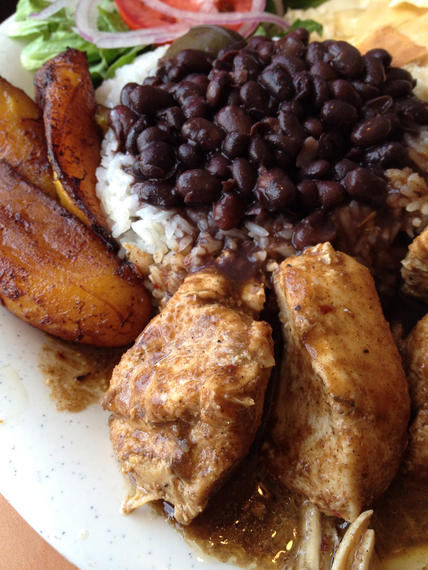 Marry The Rice & Beans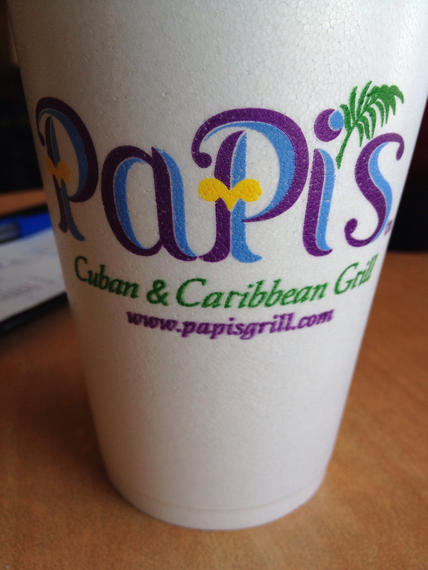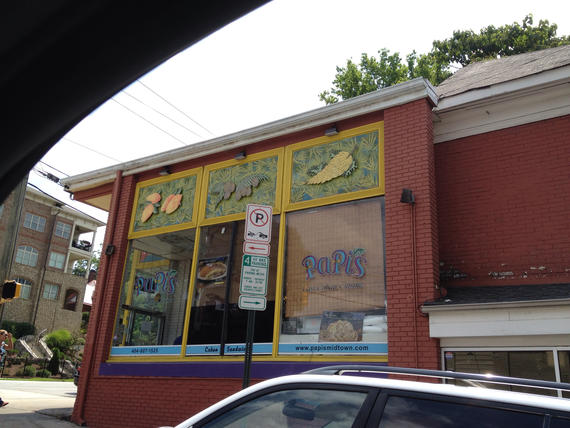 Don't forget, there's extra parking in the rear.
Papi's Cuban And Caribbean Grill
216 Ponce de Leon Avenue
Atlanta, GA 30308
404 607 1525