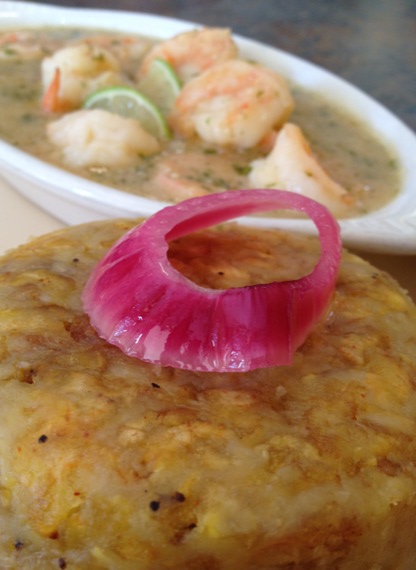 Mofongo With Garlic Shrimp
Perfection, again!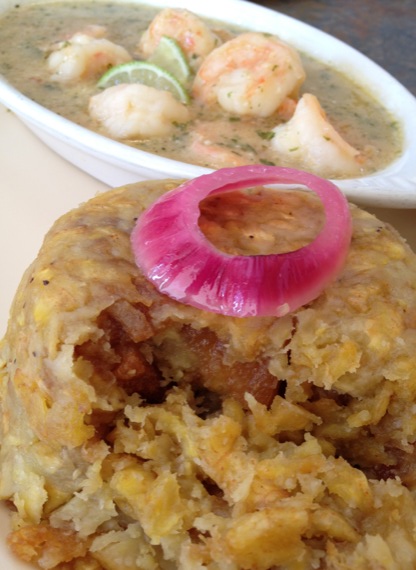 Consistently dishing up the best mofongo, we were so much more than pleased.
AGAIN.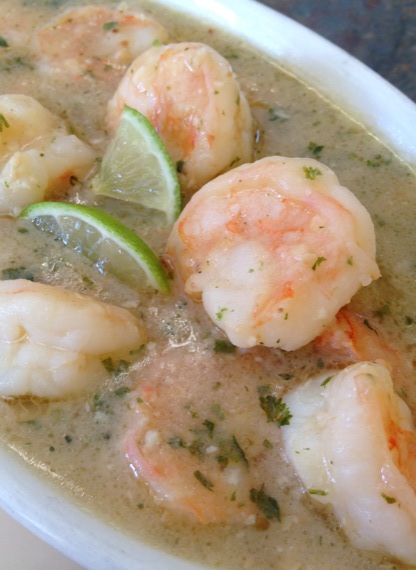 Super plump, these shrimp in creamy, garlic laced sauce were divine.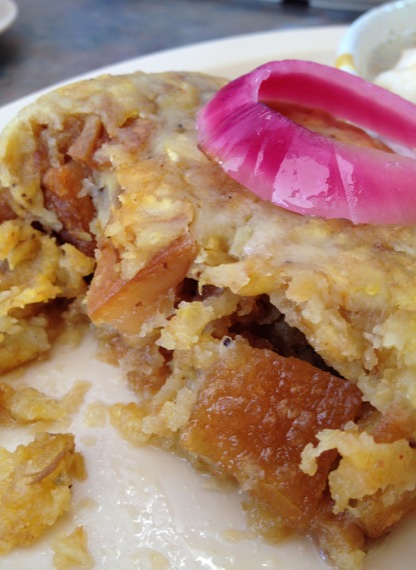 Simply put, this shot speaks for itself.  You can see the crispy pork and the perfectly golden edges of those plantains… even mashed.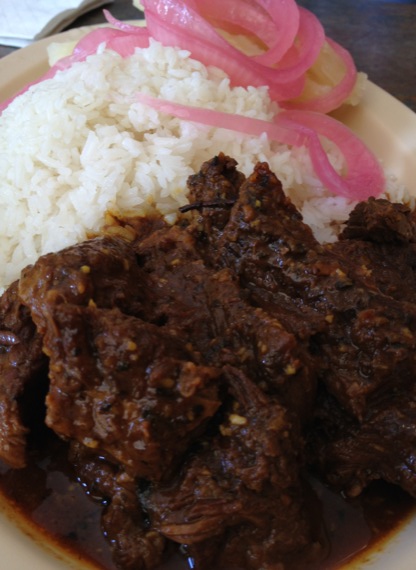 Dominican Stewed Beef
Tender, richly flavored and all-around delicious, this is a new favorite.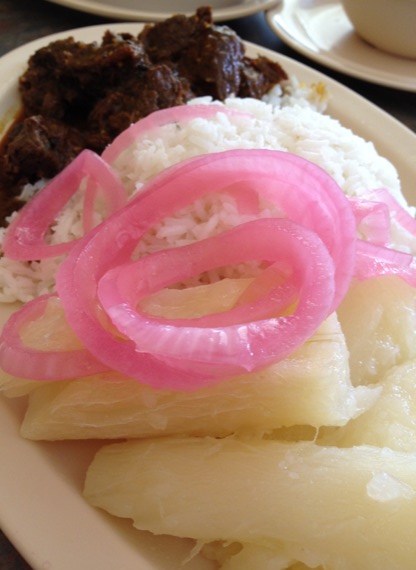 Served with boiled Yuca, Pickled Red Onions, & White Rice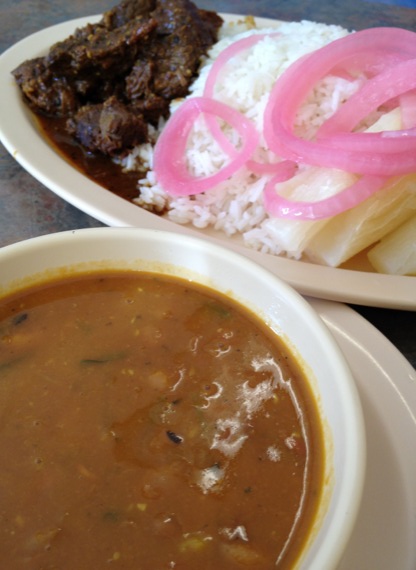 And A Bowl Of Dominican Beans, Too!
As ex-South Floridians, we know our way around a bowl full of beans.  We're huge fans of all things Cuban.  And, black beans are high on that list.  But, this bowl full of Dominican beans deserve a special mention.  They were rich with complex flavors and beautifully balanced.  The spices were present, but, not overpowering.  We would have been happy to make a meal out of them.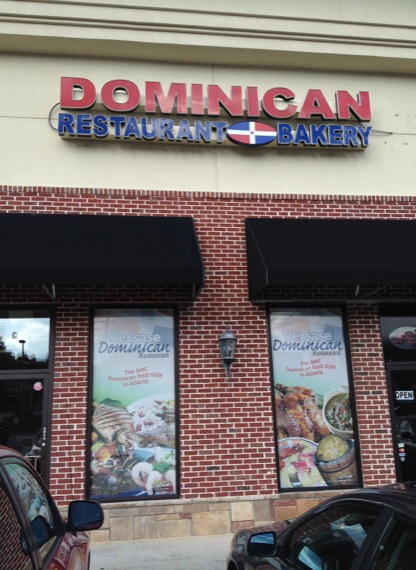 Versase or Versace?
By any name, this is the place to eat Dominican.
Dominican Restaurant
510 Pleasant Hill Road
Lilburn, GA 30047
770 931 8419