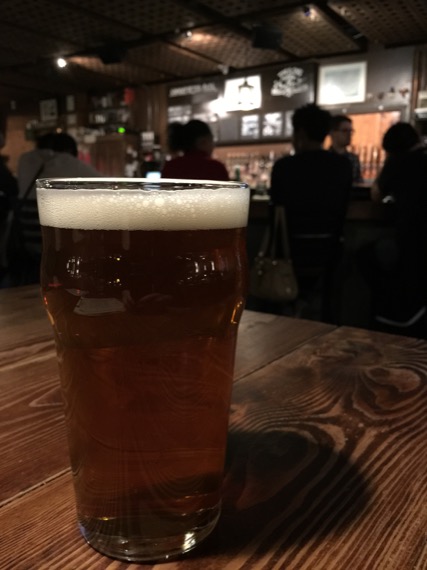 Criminal Sin IPA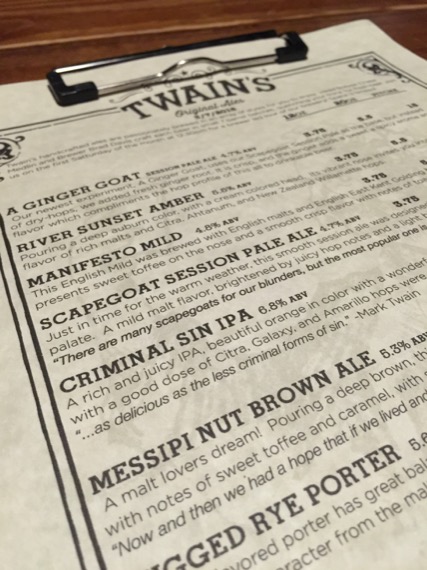 Twain's Original Ales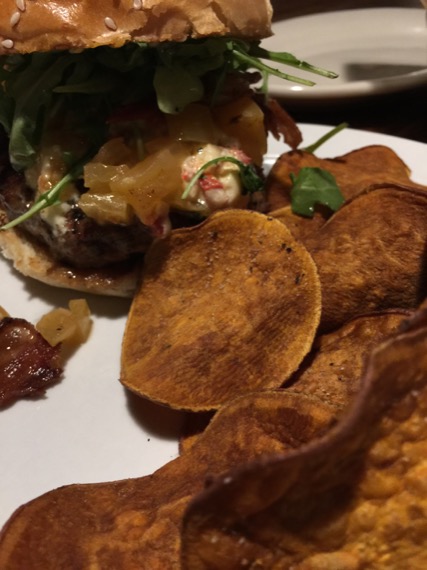 The Olivia Burger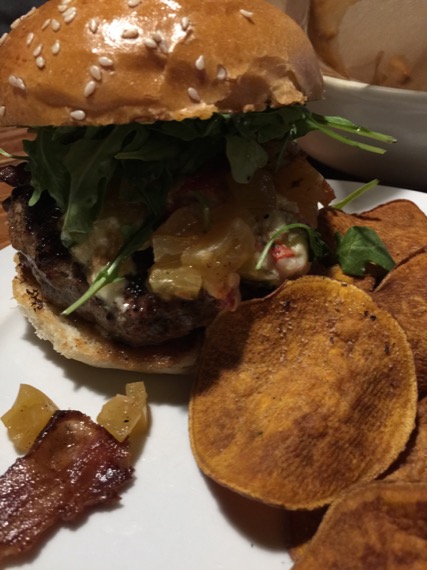 That's one gorgeous burger topped with pickled green tomatoes, pimento cheese, house bacon and arugula.  On the side?  Those are super crisp, parsnip chips.  Golden brown and delicious?  Check.
Loved it!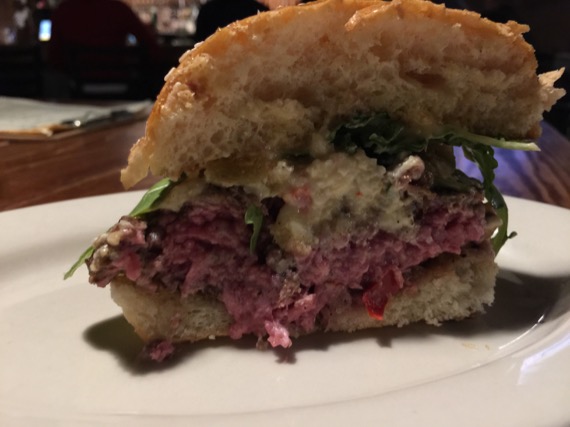 Cooked to a perfect medium rare, that's perfection in our eyes.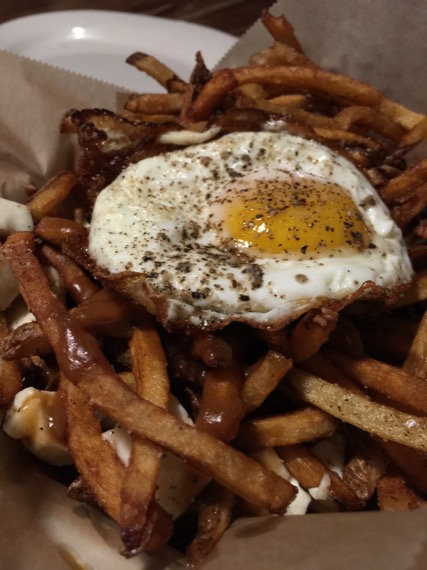 Poutine With Fried Egg
A giant mountain of skin on crispy, dark golden brown fries, cheese curds and rich brown gravy, let's top it with an egg and call it a meal (or giant snack) for two.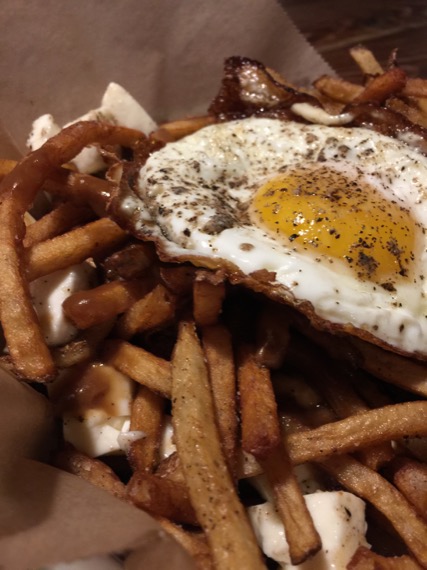 It's one hot (seriously delicious) mess.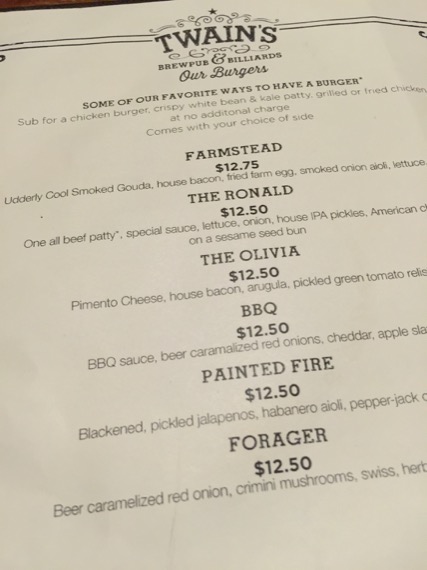 Twain's Burger List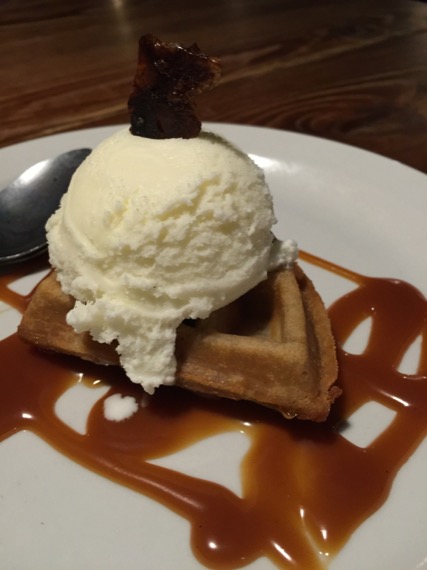 Apple Waffle With Ice Cream And Bacon Sugar Tuille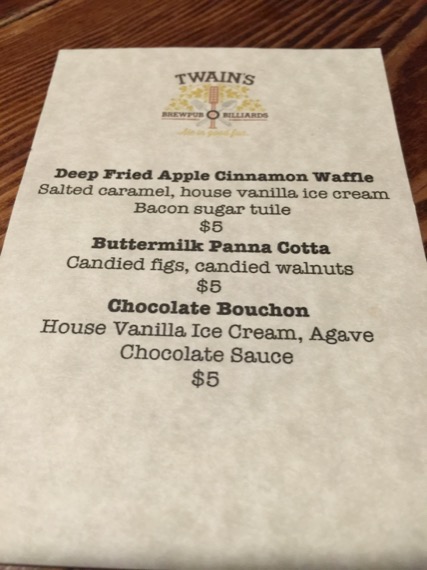 Twain's Brewpub, Billiards & Tap
211 East Trinity Place
Decatur,  GA 30030
404 373 0063