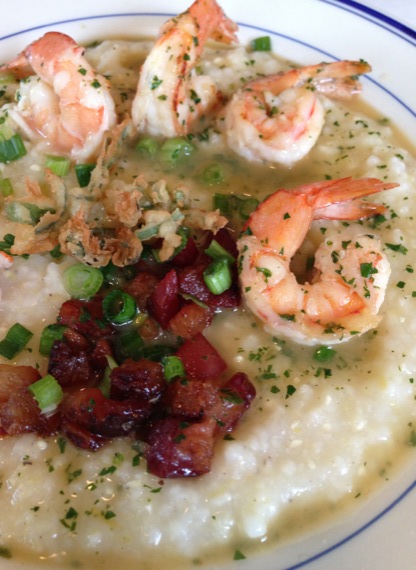 Shrimp & Grits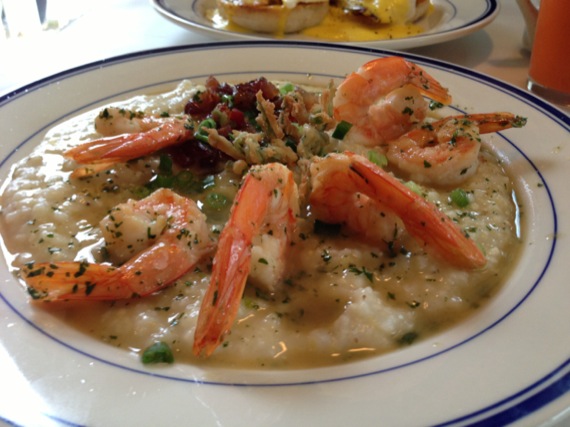 Plenty of shrimp, fried onions, crispy bits of bacon and tender chunky grits with lovely texture, what's not to love?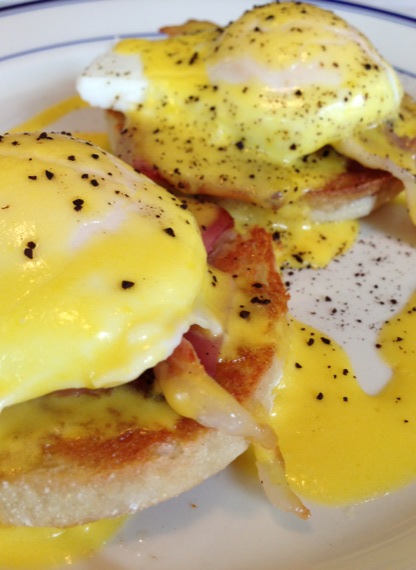 Eggs Benedict With Country Ham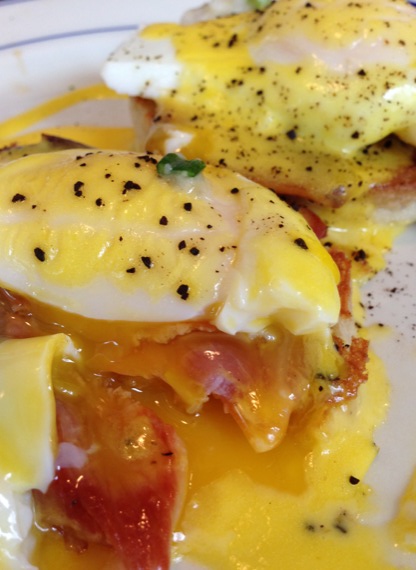 Both eggs were perfectly cooked.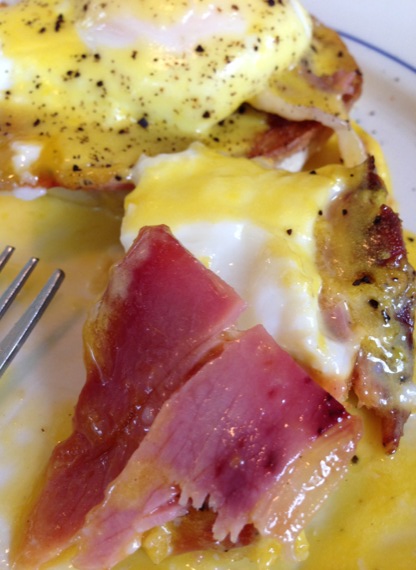 The country ham was tender and rich with flavor.  And, the freshly ground black pepper gave a mild spice to the dish.  We're already craving more.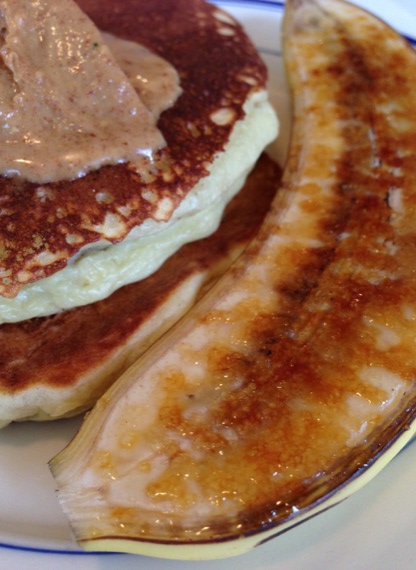 Brûlée-d Bananas & Banana Pancakes
Just say yes.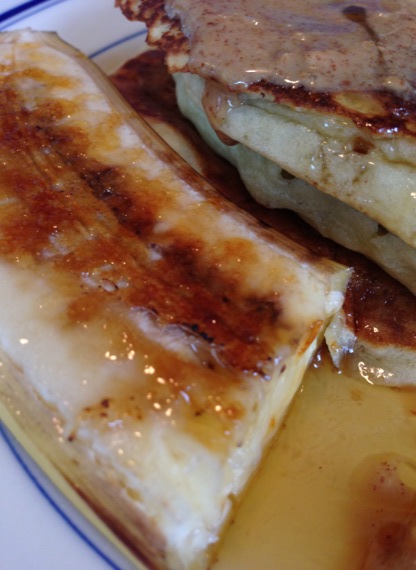 When it arrives, add maple syrup and devour.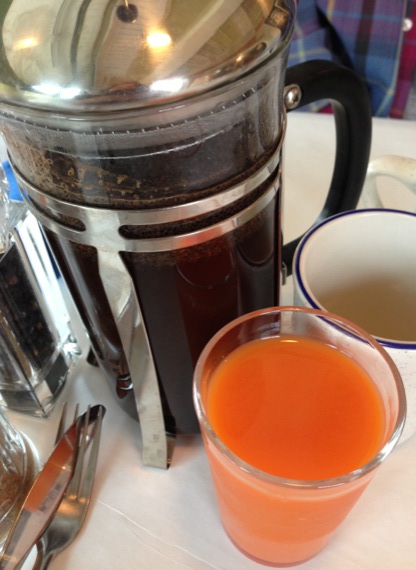 Dancing Goat French Press Coffee & Carrot-Orange Juice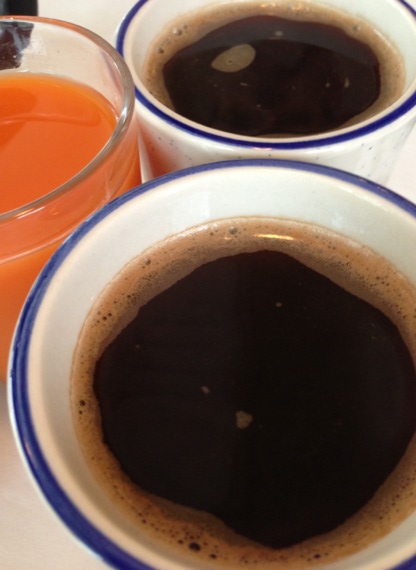 The 32oz French press pot gave us each a full cup of coffee and 2 very generous refills.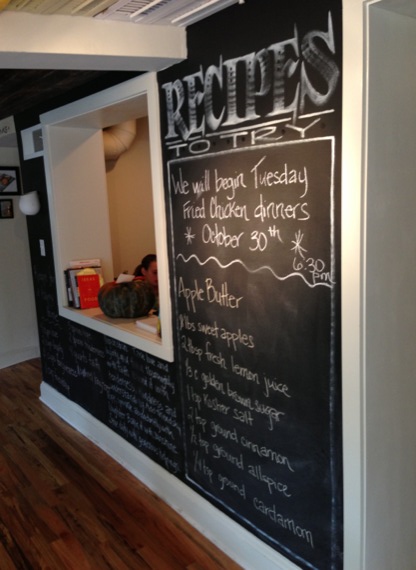 Fried Chicken Dinner Tuesdays & An Apple Butter Recipe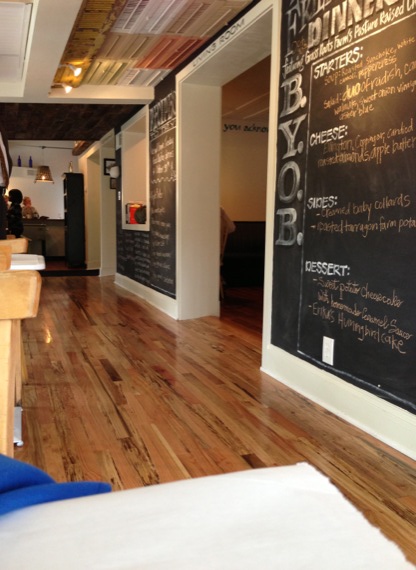 Fried Chicken Dinner Menu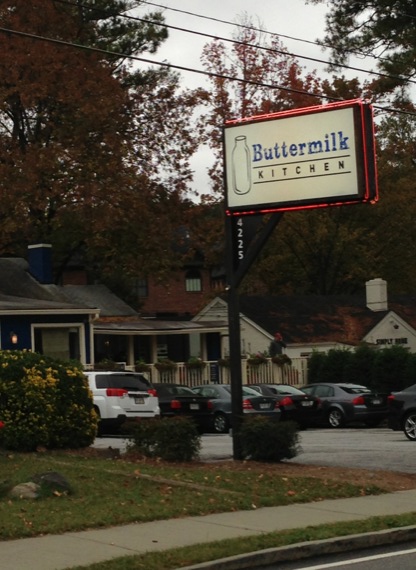 Extra Parking In The Back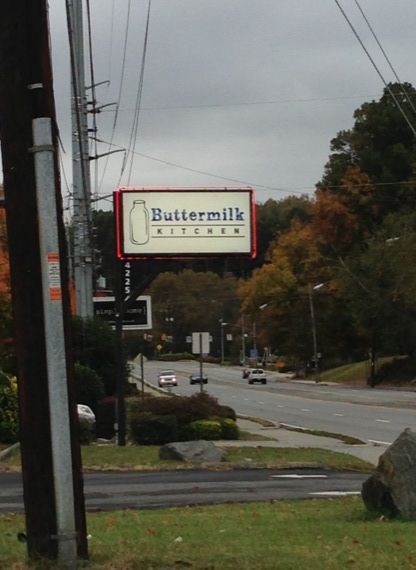 Just look for the neon sign.
Buttermilk Kitchen
4225 Roswell Road Northeast
Atlanta, GA  30342
678 732 3274
Hours:
Tuesday-Friday — 7:00am to 4:00pm
Saturday & Sunday — 8:00am to 4:00pm