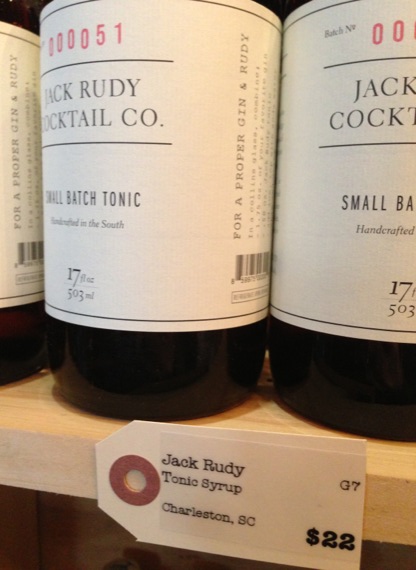 Jack Rudy Small Batch Tonic
Instructions for a Gin & (Rudy) tonic grace the side of the bottle.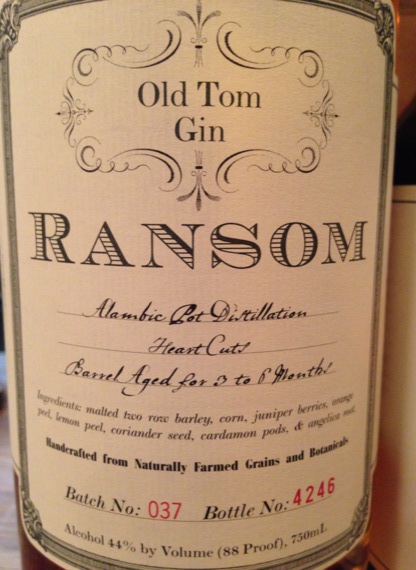 Ransom Old Tom Gin
This old tom gin is more than just a pretty bottle.  It's barrel aged and flavored with juniper berries, orange & lemon peel, coriander, cardamom & angelica root.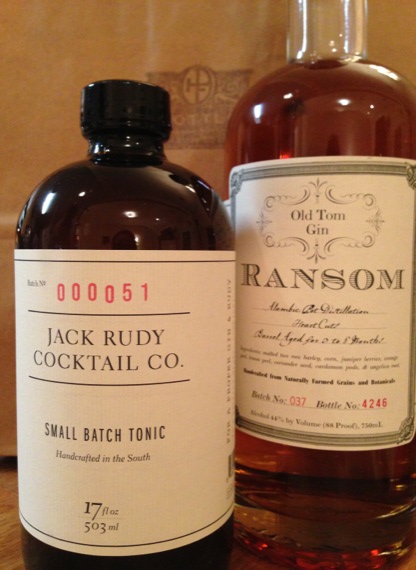 Jack Rudy Tonic & Ransom Old Tom Gin
Two beautifully complex blend of flavors, they each deserve to be savored on their own.  Straight, on the rocks, or with a twist of orange, other citrus rind?  It's your choice.  Just be sure to enjoy the flavors on their own before you choose to embellish an already complex blend of aromatics.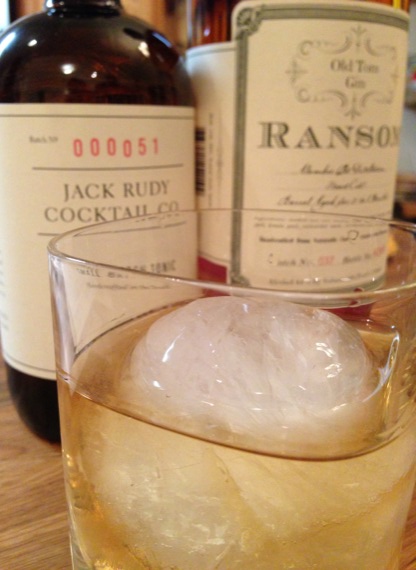 We also found the Tovolo sphere mold set (set of 2 molds) at H&F Bottle Shop.  Tovolo's sphere feels bigger than its 2 and a half inch size.  They really are worth the slight effort it takes to make them.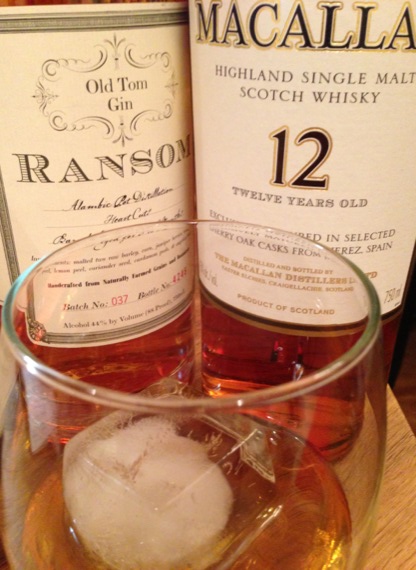 The two inch tapered ice squares felt significantly smaller.  As a matter of fact, they felt downright wimpy by comparison.  We'll be keeping a container of ice spheres in the freezer from now on.  We like to be prepared. You never know when the urge for an iced cocktail might strike.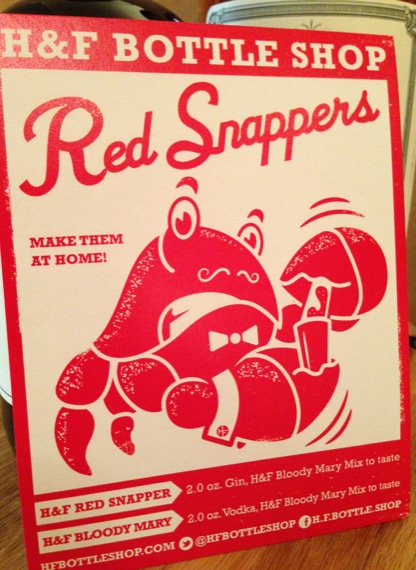 Next time:  Holeman & Finch Bloody Mary Mix
H&F Bottle Shop
2357 Peachtree Road
Atlanta, GA 30305
404 841 4070