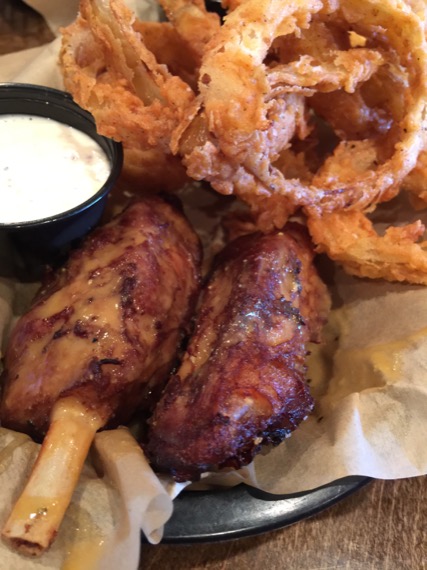 Pork "Wings"
With Carolina Sauce & Onion Rings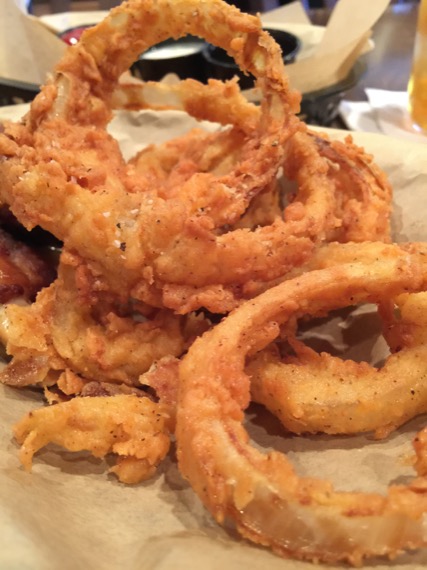 The Onion Rings
Served piping hot and super crisp, we loved these.  Golden brown, crispy flavorful batter on the outside with tender onion on the inside, these are everything you want an onion ring to be.  We wanted to finish every last one of them.  But, we just couldn't do it.  Between the two of us, we barely finished half of this very generous serving.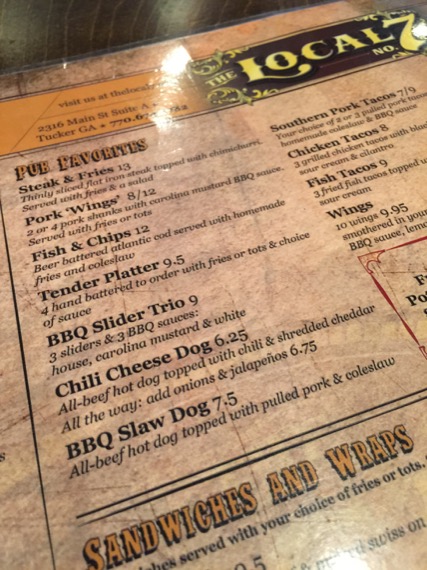 We couldn't finish two.  Four?  You'd have to be REALLY hungry.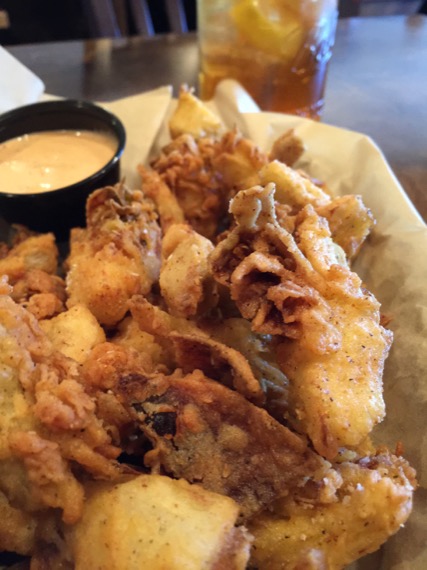 Fried Artichoke Hearts
One of our all time favorite nibbles, we're still loving these.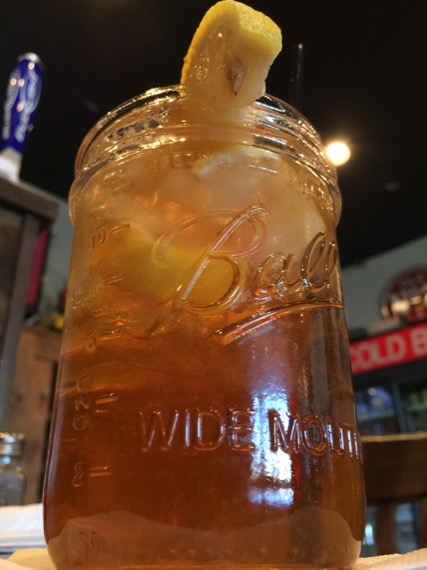 Georgia Sweet Tea
Iced Tea, Whiskey, Agave, Lemon Juice & Plenty of Lemon Slices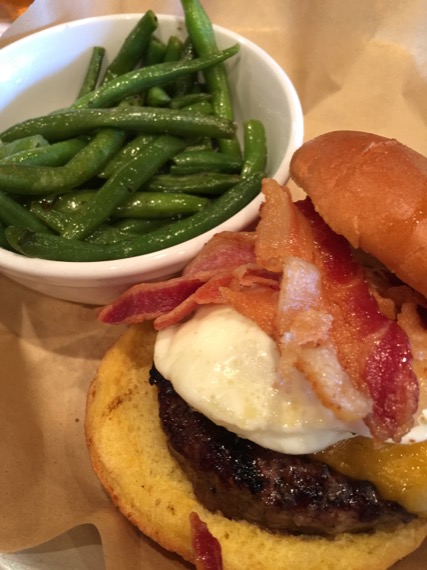 The Little John Burger
Look, something green found its way onto his plate.  Mhmm, nice try.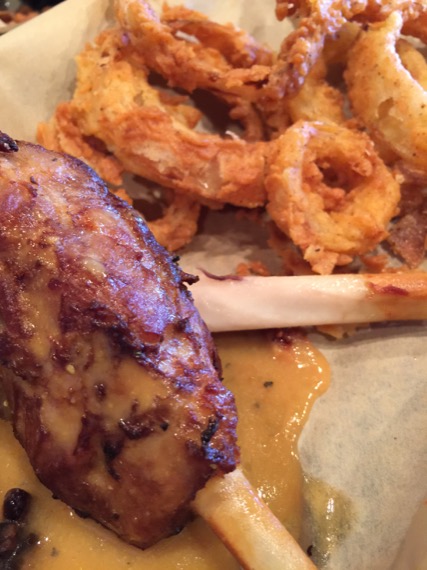 Fall off the bone tender, but, we'd go for less sauce next time.
The Local 7
2316 Main Street
Tucker, GA  30084
770 674 1782