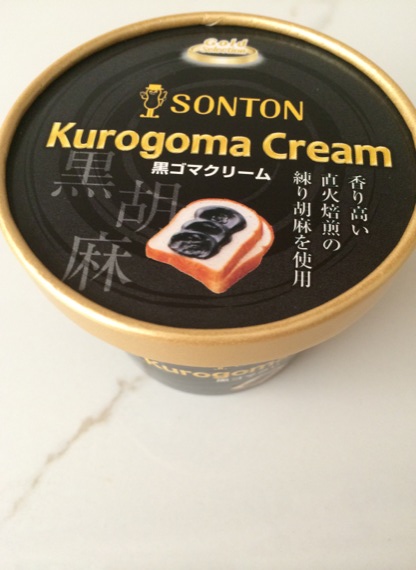 Sonton Kurogoma Cream
(Sweet Black Sesame Spread or Black Sesame Jam)
Creamy smooth and sweet…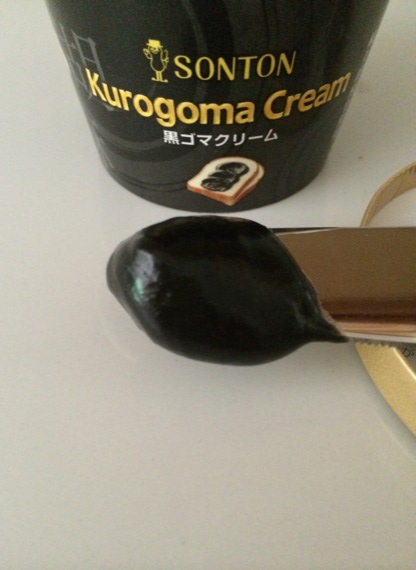 …very sweet
We'd go so far as to say it was startlingly sweet.  We weren't expecting that.  We were expecting a barely sweet, creamy black sesame paste that was deep, dark and full of roasted sesame flavor.  Instead, the sweetness reminds us of the super sweetness that is nutella.  But, here, they substitute black sesame paste for chocolate and hazelnut butter.
We still love it.  It just took a moment to readjust our expectations.
Spread it on toast, a buttery ritz crisp, a pretzel, or a cookie.  It all works.
Love it!
(No, really, we're serious.  We might love it even more than we love nutella.  And, that's not faint praise.  We really (REALLY!) love nutella.  It's a certain someone's  kryponite.  Ok, so, we probably don't love it more than nutella.  But, it's in the same ballpark.)
Tomato Japanese Grocery
(In the same building as Sushi Yoko)
7124 Peachtree Industrial Blvd.
Norcross,  GA 30071
770 263 7838