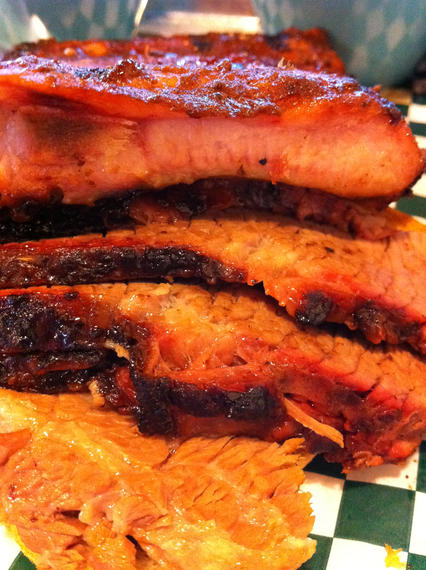 St Louis Style Ribs & Beef Brisket
How can we sum up our visits to Community Q?  It just gets better every time.  Is that possible?  But, everything does seem to get a little bit better with each and every visit.  The ribs were smoky and even more tender than our last visit.  And, the brisket was just oozing with rich beef flavor, the right touch of smoke and almost melt-in-your-mouth tenderness.  We always start with the brisket to be sure to eat it in its prime.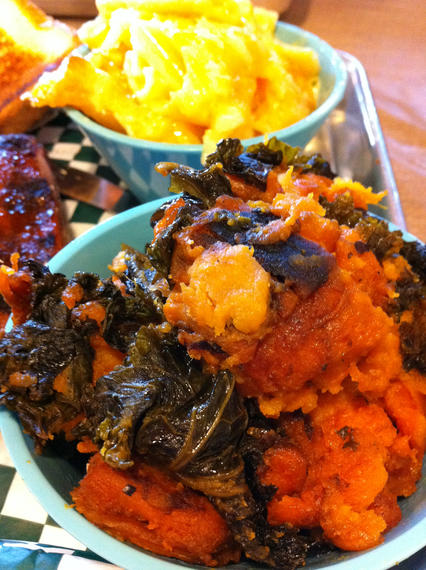 Smoked Sweet Potato & Kale and Mac & Cheese
Tender smoked sweet potato and (was it roasted?) kale, this was an utterly genius combination.  There are no words to describe this perfect marriage of sweet and savory in a simple vegetable dish.  We both could've made a meal out of this one.  It's the sort of dish that makes us think we could become vegetarians.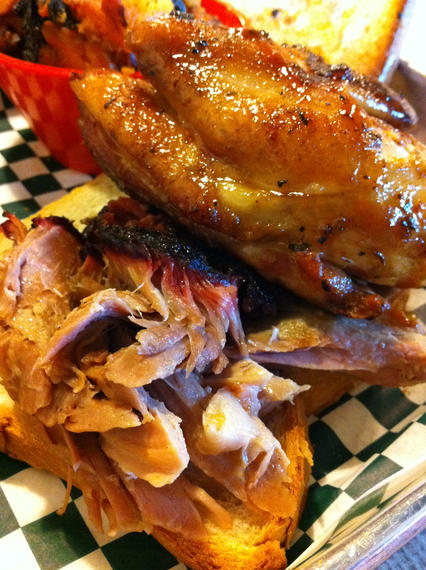 Pulled Pork & Smoked Chicken
The tender, smoky bark-encrusted pork was as good as it gets.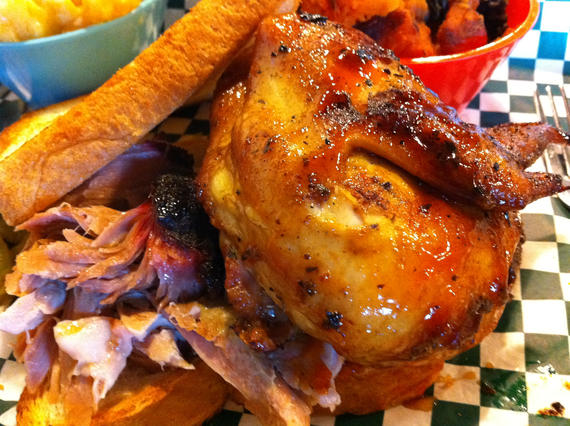 What a mediocre picture.  It doesn't do this piece of chicken justice.  Every bite was so perfectly tender, there was an almost smooth and creamy quality to the moist, smoky meat.  If Community Q keeps this up, Fox Brothers might have some real competition.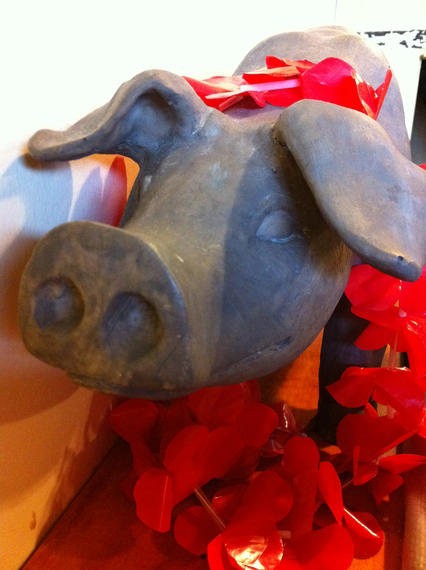 Community Q BBQ
1361 Clairmont Road
Decatur, GA 30033
404 633 2080