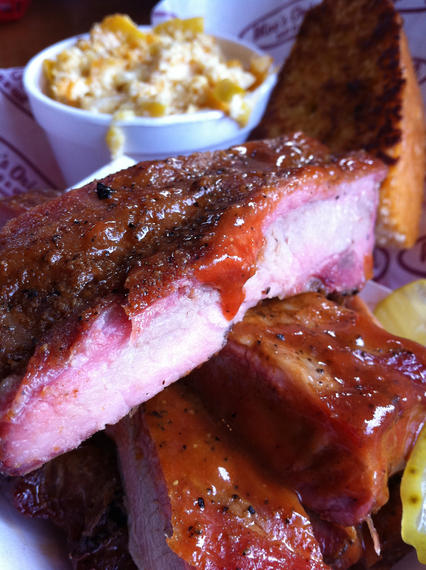 Ribs, Squash Casserole & Griddled Corn Bread
The Ribs?  Satisfactory… for a chain.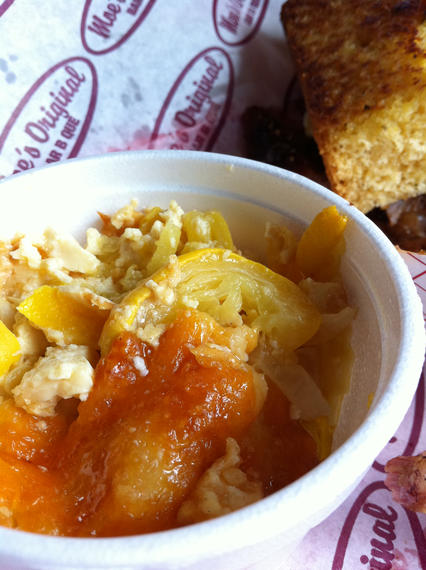 The squash casserole had a custardy, home-style pot luck dinner appeal.  Sadly, it was a bit too salty.  But, that could easily be a fluke.  The griddled cornbread deserves a mention.  We both enjoyed the warm, buttery toasted edges.  It's not the best cornbread in the world.  Still, we finished both wedges before the barbecue.  That says something.  (Then again, maybe we were hungry.)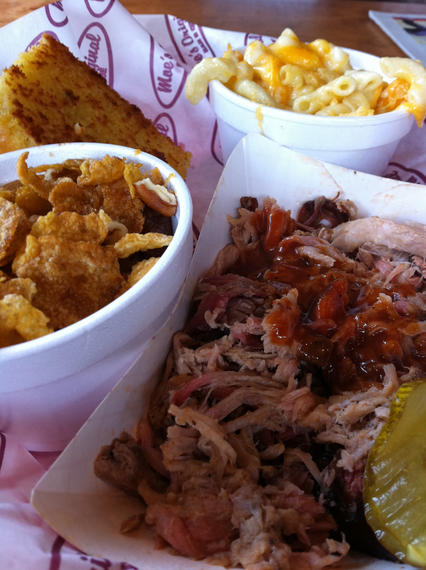 Pulled Pork, Sweet Potato Casserole, and Mac & Cheese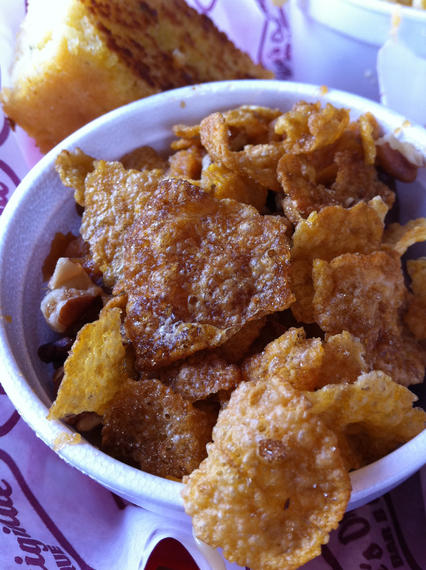 Really, there's a little bit of sweet potato under those corn flakes & pecans.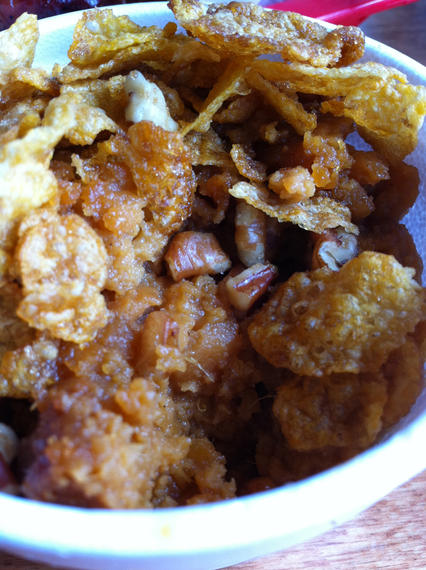 See?  There it is.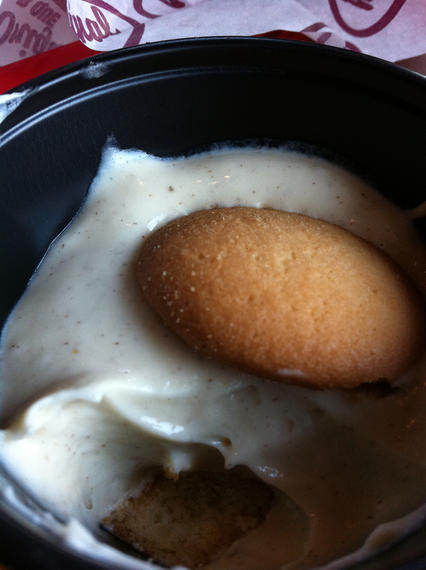 Banana Pudding
Have you ever eaten something and contemplated the possible recipe?  We'd guess:  1 part pudding and 2 parts cool whip surrounded by two 'nilla wafers.  The flavor of cool whip was overwhelming.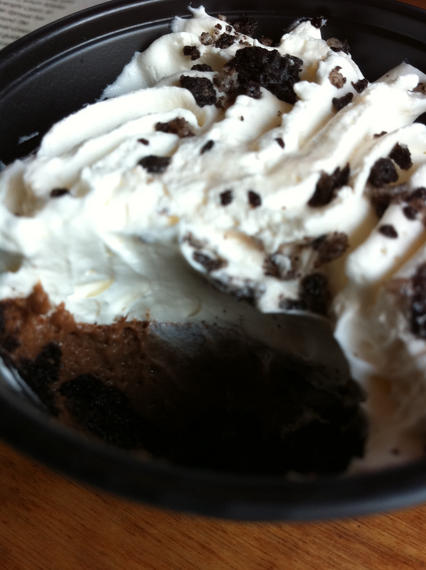 Oreo Pudding
(Or, chocolate pudding with Oreo crumbs)
You know the smallest size condiment cups generally reserved for bbq sauce & mayo?  Yes, that's the size of these two "desserts". These were $1.75 each.  The same price as the vegetable side items.  They're easily less than 1/3rd the size of the vegetable cups.  And, to add insult to injury, ours were half empty.  …3 small bites?  Maybe.
Yes, we know.  They're only $1.75 each.  But still… that's just ridiculous.
Moe's Original BBQ
349 14th Street
Atlanta, GA 30318
404 249 0707