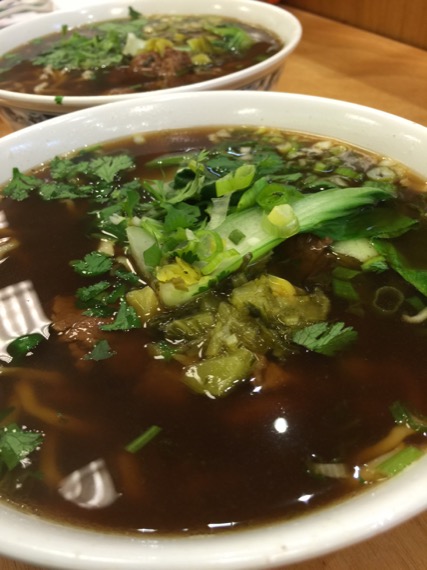 Beef Noodle Soup at Ping's Place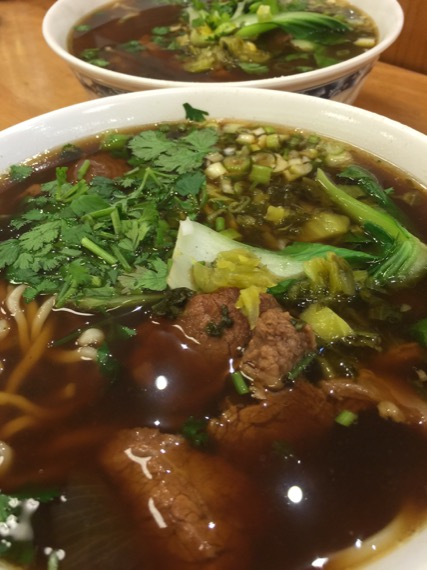 Cool fall weather means that it's time for some soup love.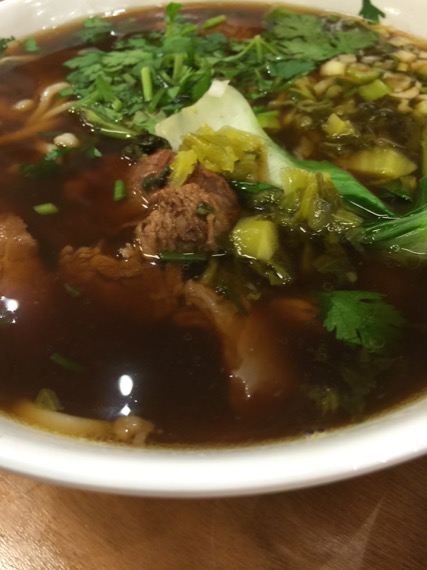 Ping's beef noodle soup?  Oh yes, it's more than worthy of some love.  There's just so much to love in this gorgeous bowl of soup.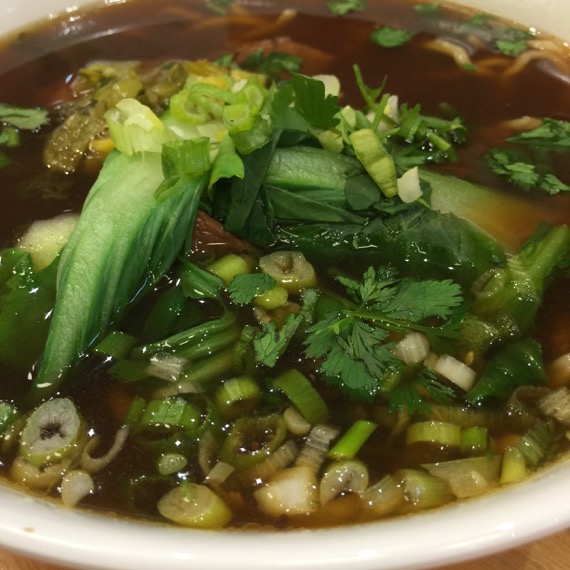 Layers of fresh herbs and vegetables underline the beefy richness of the broth.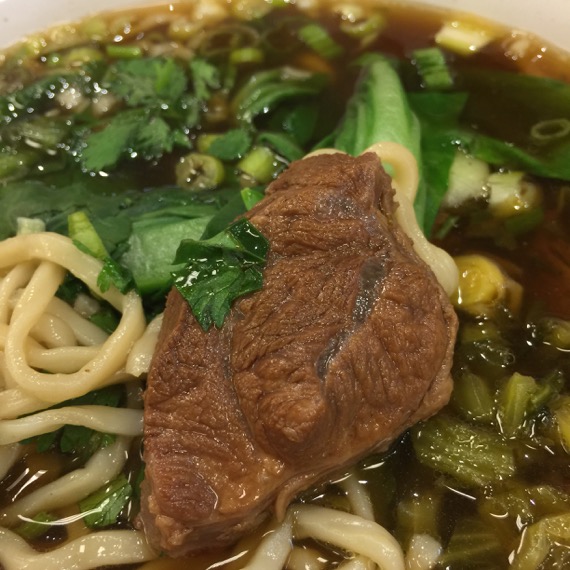 Every bite of beef is silky smooth, tender and an explosion of intense beef.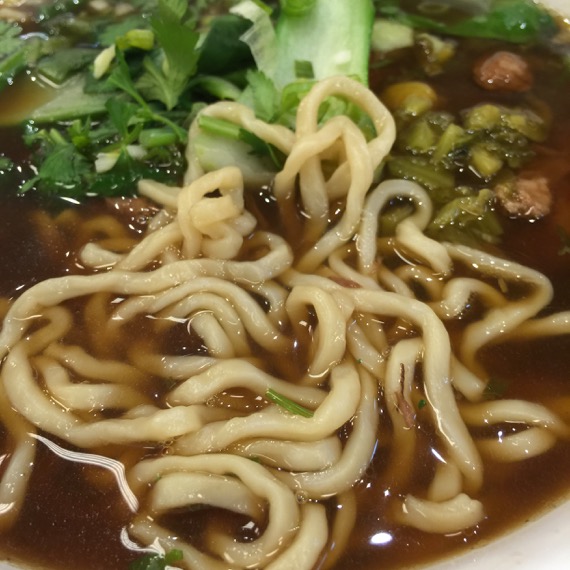 …and the noodles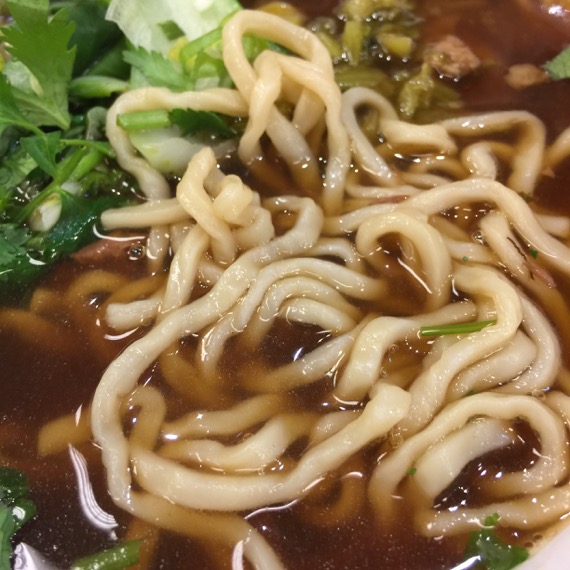 Mmm, the noodles…  They're richly creamy and tender with a nice bite.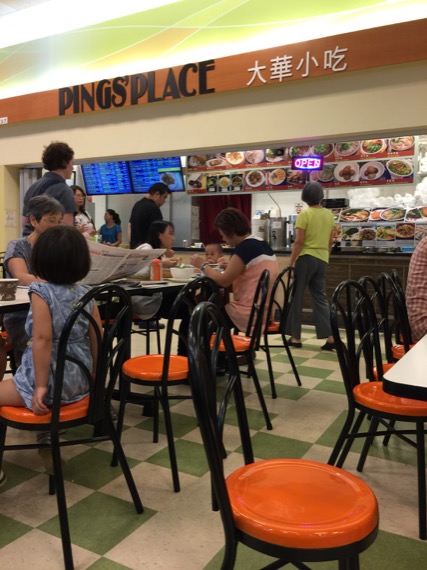 We're regulars at Ping's Place.  And, we doubt that will ever change.  Beef noodle soup at Ping's just makes us happy.
…Very happy
Ping's Place
2300 Pleasant Hill Road
B-6
Duluth, GA  30096
678 677 7990