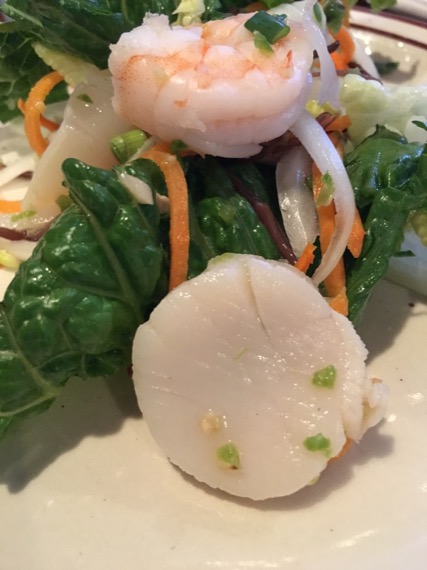 Spicy Shrimp, Scallop, & Squid Salad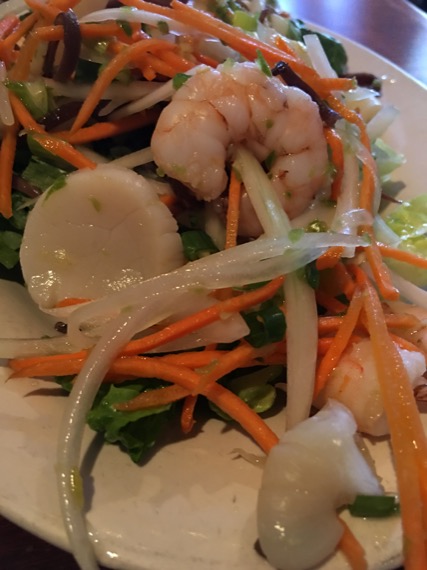 The menu says squid.  Squid or cuttlefish?  We think it's much more likely to be cuttlefish.  The scored pieces are quite large and thick (yet, tender).  And, out of all the times we've ordered this, we've never gotten tentacles.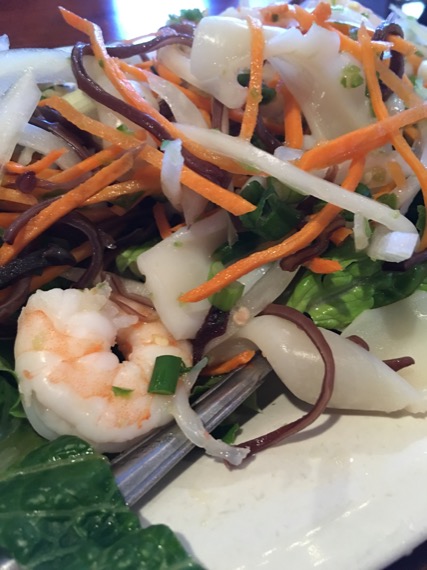 Regardless, this dish is still a favorite.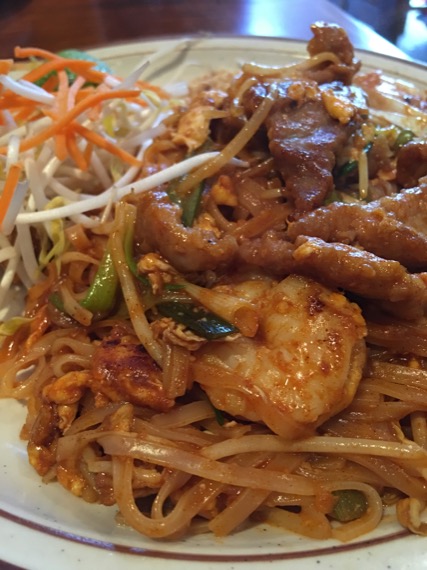 Pad Thai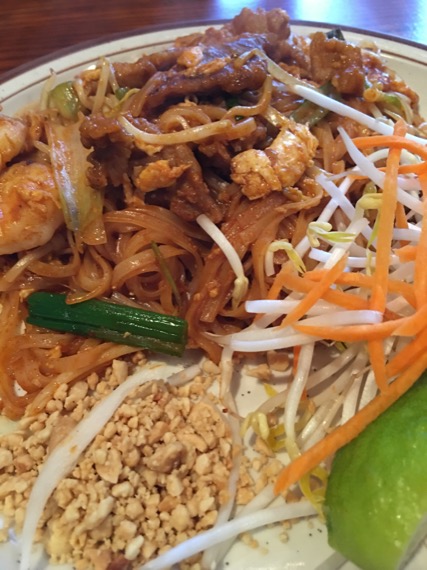 Peanuts, bean sprouts, shredded carrot, and lime wedges sit off to the side filling a fairly large portion of the plate.
Our noodles were rather heavily dressed.  So, we'll wait until a future visit to comment further on this dish.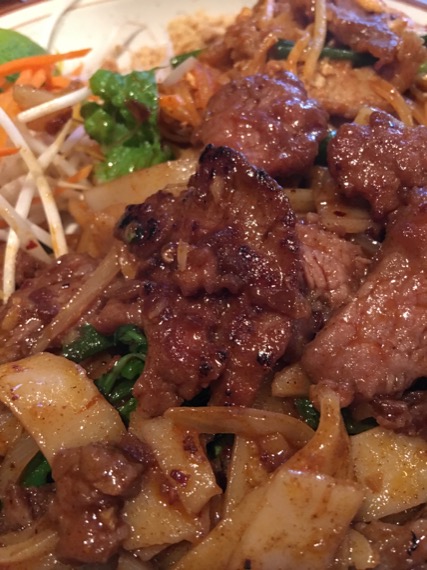 Spicy Noodle Beef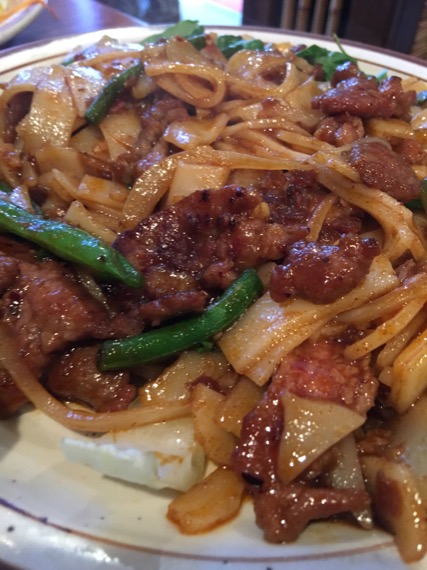 Flat noodles, sliced beef, green beans, sliced onion, bean sprouts, shredded carrots and roasted peanuts in a spicy sauce.
We both commented that this dish had a lot of flat noodles with a small portion of beef and an even smaller portion of vegetables.  The green beans were used quite sparingly.  We'd almost go so far as to say they were so sparingly used that they were more of a garnish.  (We'll give this dish a second chance on another day, too.)
Thai Restaurant Of Norcross
6065 South Norcross-Tucker Road
Norcross, GA  30093
770 938 3883