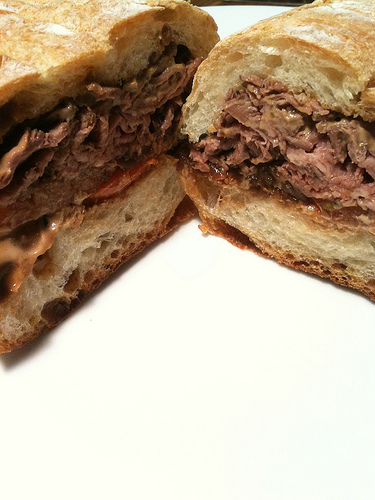 Lamb on Ciabatta
We first discovered this sandwich at the opening of the Perimeter Mall location.  And, it's been on our favorites list ever since.  I don't know why we ignored the prepared foods section of the Highland's location.  What a mistake.
The ciabatta is perfect for a to-go sandwich.  The exterior stays pleasantly crisp, while the interior maintains it's soft, chewy texture without getting soggy.  It has the needed durability to handle most travel times.  We're always pleased with the tender lamb, as well.  Roasted to leave a pink core, it's always moist and tender.  Red onion marmalade makes the perfect sandwich dressing.  I don't think there's a way to improve this near-perfect sandwich.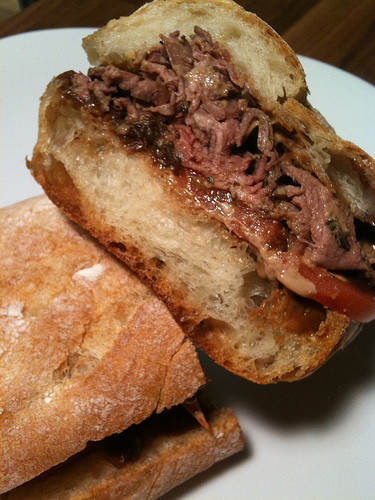 Yum!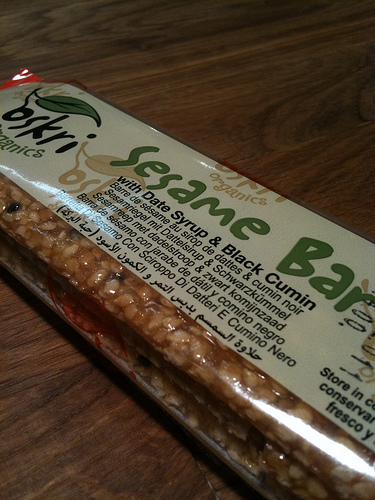 This sesame brittle has lovely depth of flavor.  The date syrup adds complex sweetness.  While, the black cumin adds an added layer of lovely flavor.  The distinctive smoky bite with a hint of earthiness keeps this brittle from crossing the line to overbearing sweetness.  Love it!!  For just over $1, they're a crazy-good bargain.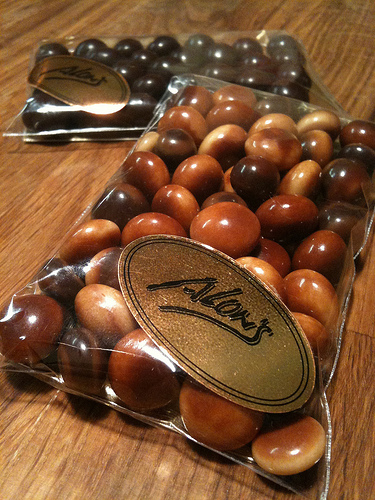 Dark Chocolate & Mixed Chocolate Callets
The white chocolate callets might be prettier.  But, the dark chocolate callets are the real winners.
Alon's Bakery & Market
4505 Ashford Dunwoody Road
Atlanta, GA 30346
678 397 1781