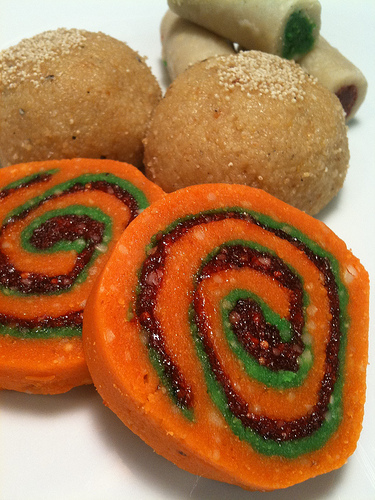 Delicious Day-glo colored Sweets from Royal Sweets
While all the sweets were lovely, we particularly enjoyed the figgy pinwheels.  Sadly, we don't know the name of these treats.  Royal Sweets doesn't label all of their treats.  We did find the laddu (toasted wheat and butter balls) a bit too buttery, but, that didn't stop us from eating them.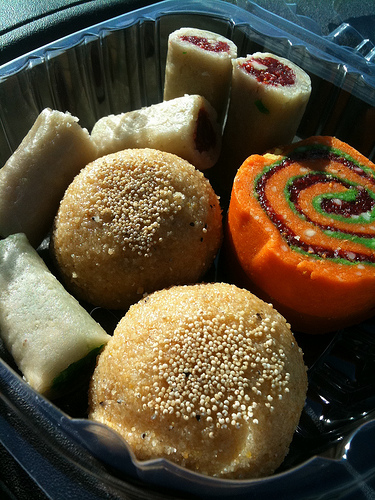 Some of these sweets didn't even make it home.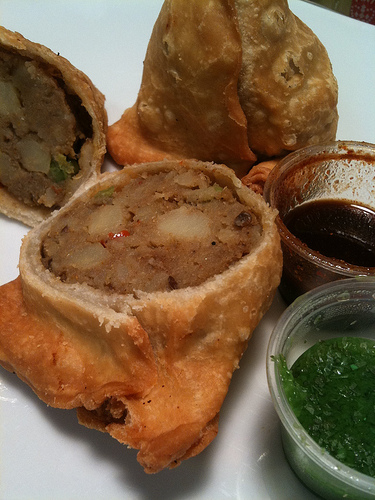 These might not be the prettiest samosas in town, but, they're quite good.  And, the sauces were some of the best we've tasted.  (No watering down here)  One was the perfect blend of fresh green flavor and full of heat.  The other had the perfect blend of sweet tamarind tang, a complex blend of spices & plenty of heat, too.  I can't wait to eat these again.
Royal Sweets
1766 Lawrenceville Highway
Decatur, GA 30033
404 327 5799