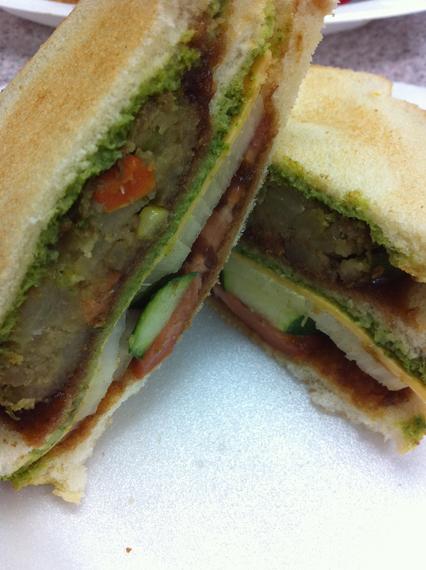 Gokul's Vada Club Sandwich
We're huge fans of Gokul Sweet's vada pav.  So, when two of these club sandwiches appeared in error, we didn't mind at all.  As a matter of fact, we were happily surprised.  At first glance, this might appear to be an odd interpretation of a club sandwich.  But, it all works together quite nicely.  Ordinary white toast becomes something quite special filled with one big ball of spiced potato fritter.  Two chutneys, thin slices of onion, tomato, cucumber and American cheese only work to make it better.
The one truly odd touch is the slice of American cheese.  At first, we thought of discarding it.  Instead, we just went with it.  We're glad we did.  This sandwich is a great summer meal.  The veggies add an amazing touch of lightness and freshness to this carb-heavy sandwich.  With a little sweetness from the tamarind chutney and a burst of fresh green goodness from the cilantro chutney, this sandwich is a real winner.  We both love it.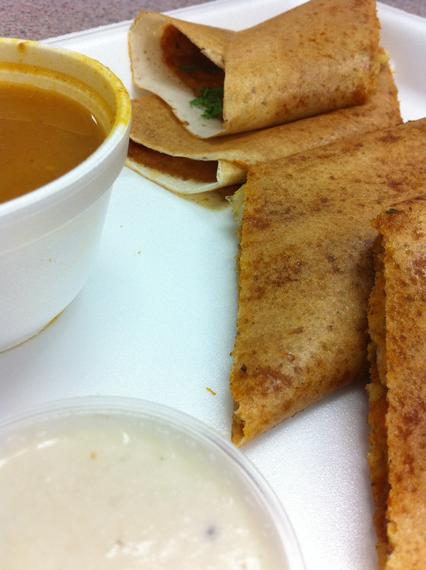 Pav Bhaji Dosa
Perfect, once again…  Richly spiced vegetables and fresh cilantro fill this gorgeous dosa with crispy, crumbly edges.  And, a bit of sweetness from the coconut rounds out the spice.
Yum!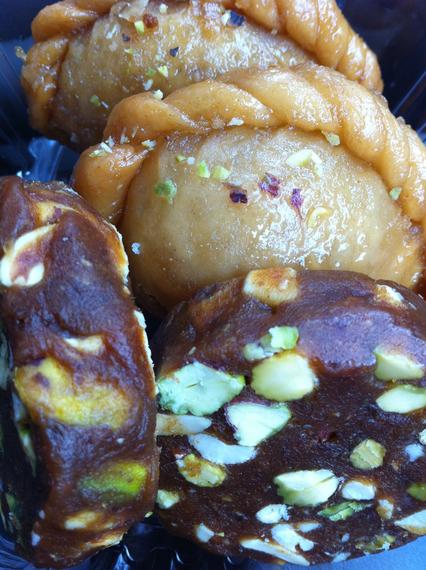 Chandrakala & Khajur Roll
We couldn't leave without adding to the list of pastries that we've sampled at Gokul Sweets.  Both of these were great.  Seeing fresh, vibrant green pieces of pistachio peeking out of the khajur roll, they were destined to come home with us.  But, we both fell in love with…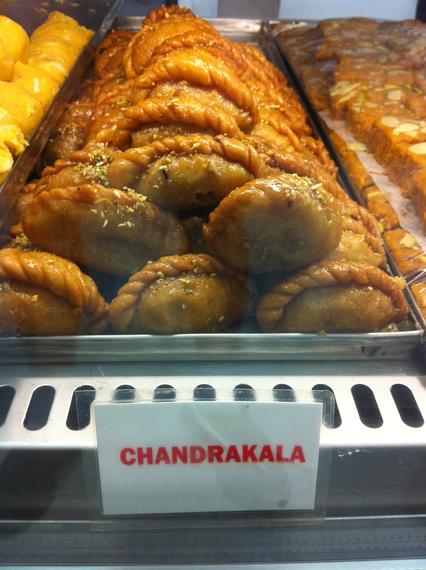 These are absolutely and utterly divine.  They're like India's answer to baklava.  Pastries doused in syrup and filled with nuts, these are dangerously addictive.  I want more… now!
Gokul Sweets
763 Dekalb Industrial Way
Decatur, GA 30033
404 299 2062