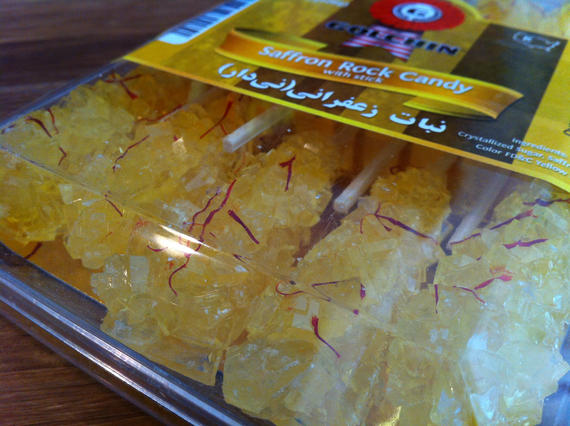 Saffron Rock Candy & Tea
This will make a lovely accompaniment to this weekend's morning tea… or coffee.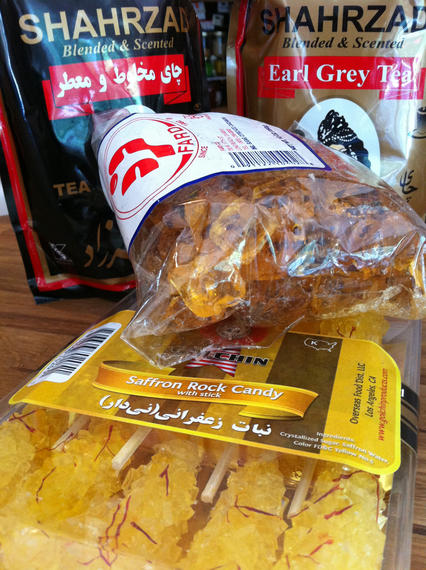 Earl Grey & Cardamom Sugar Crystals
Many of the teas are "buy one get one free".  So, we did.  Also, we happily grabbed a bag of cardamom sugar crystals and a version of chocolate hazelnut spread that we've never seen before.  Next time we'll be sure to try one of the many nut blends at Shahrzad… probably one of the spicy ones.
Sadly, we completely forgot about green almonds this year.  But, next year we'll be frequent visitors of Shahrzad in late April/early May.  Now, we have at least two green almond sources in Atlanta!
Shahrzad International
6435-A Roswell Road NE
Atlanta, GA 30328
404 257 9045