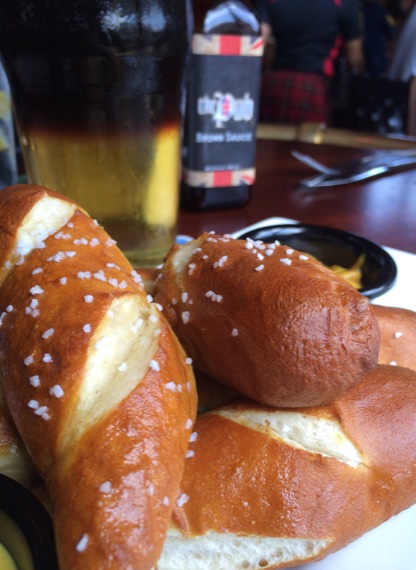 Black Velvet
(Guiness over Cider, too sweet and heavy for us)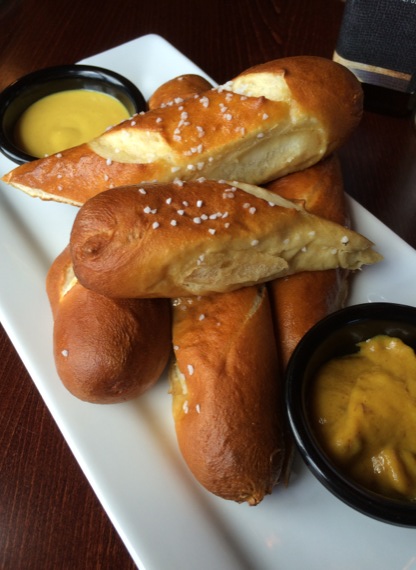 Fluffy (food court style) pretzels, one of the mustards had a mildly decent kick.  The other was simply way too sweet  for our taste.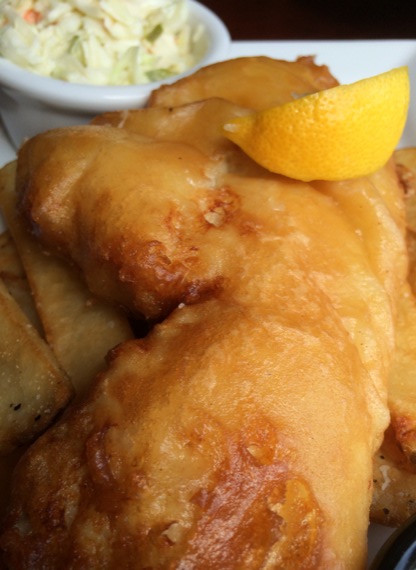 Fish & Chips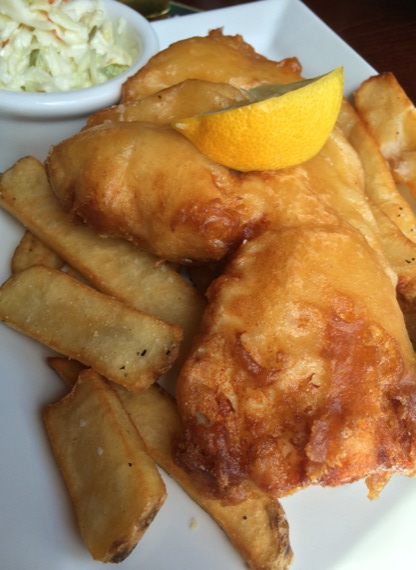 The generous piece of haddock sat on just over a dozen room temperature chips.  Actually, room temperature might be a generous assessment.  Bonus points for haddock were lost after one bite of the miserable chips.  When your main competition is The Cheesecake Factory, the bar isn't set all that high.  Next time we're ravenous and at the Perimeter Mall, what would we choose?  We might flip a coin.  Or, we might just grab a sandwich at Alon's.  That'd be the smart thing to do.
It was an experience all right.  But, it wasn't a good one.
The Pub Perimeter
4400 Ashford Dunwoody Road
Atlanta, GA 30346
770 557 0883