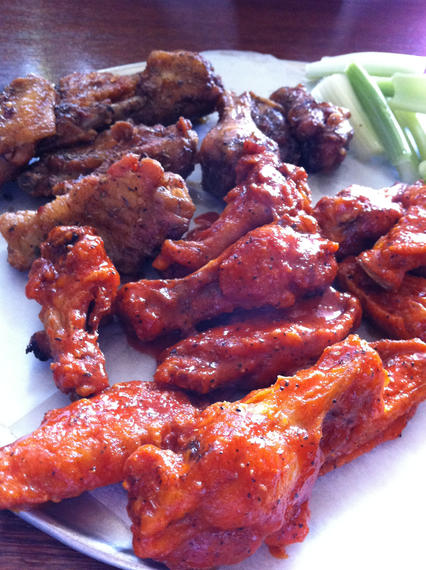 Hot & Jerk Wings
Clay's Sports Cafe has the look.  You know the look?  It's that "rode hard and put up wet" look.  This place is a hole in the wall dive.  There's no denying it.  But, we can get beyond all of that.  Friendly staff and great wings make it easy.  If you're in the area, this place is worth a visit.  If the looks don't scare you away, that is.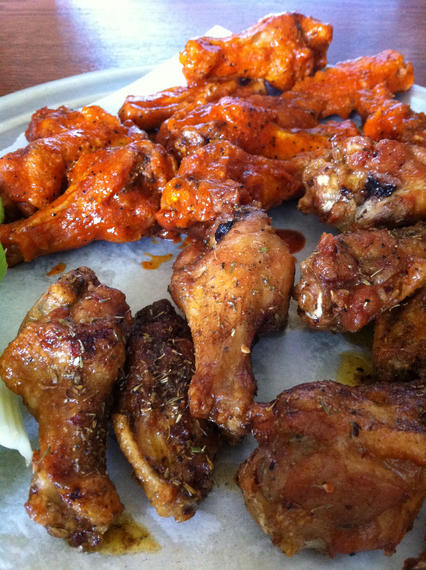 Jerk Up Front (Hot Wings in Back)
The wings with jerk sauce were our favorites.  They're not as spicy as we'd like.  Still, we loved their crispy exteriors and the rich blend of spices with an interesting touch of sweetness.  They were addictively good.  We polished off each and every wing.
The hot wings had a nice heat.  A heat that we would say classifies them as "hot", but, not too hot.  Most of the wings remained crisp throughout the meal.  Next time, we'll go for the XHot.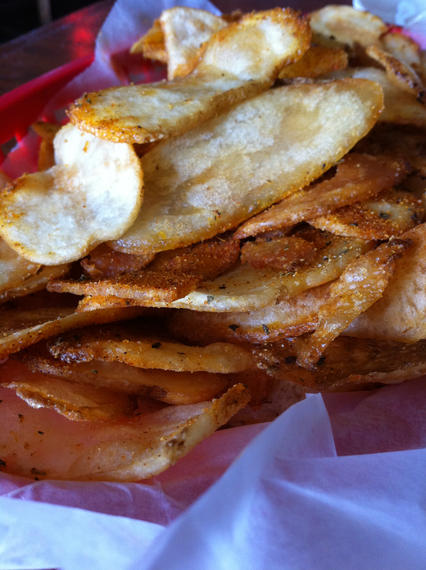 Spiced Potato Chips
Thickly cut & freshly fried potato chips with a generous dusting of spice were crunchy and crispy.  Some people (both of us included) could make a meal out of these.  Not every fry was perfectly crisp, there was a dud here and there.  But, those duds were in the extreme minority.
Clay's Sports Cafe
6518 Roswell Road
Atlanta, GA 30328
404 843 1233